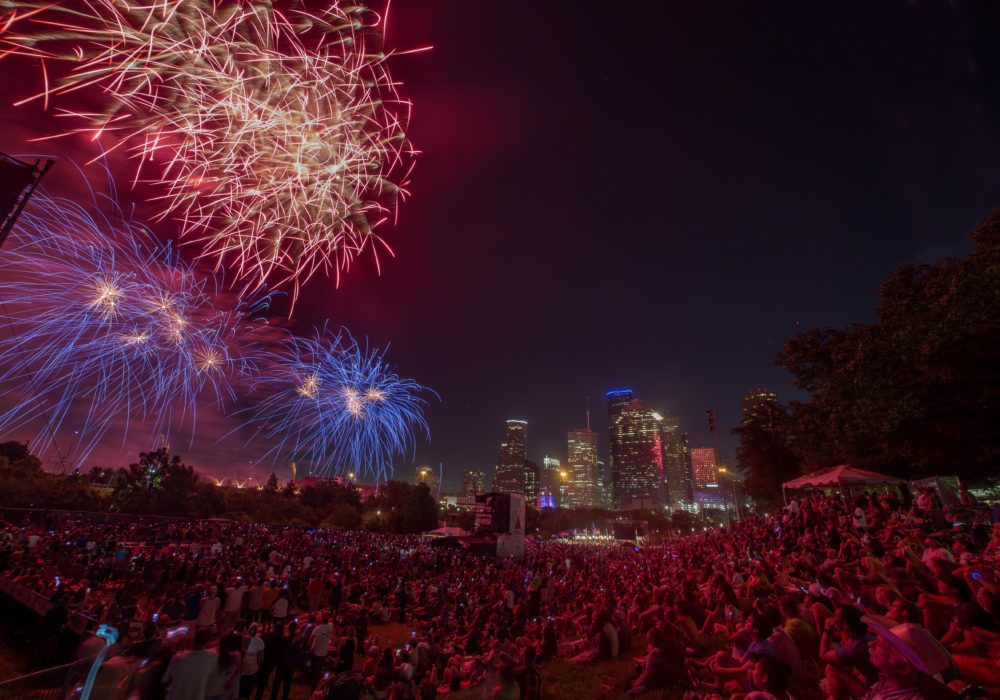 Houston's annual "Shell Freedom Over Texas" July 4th celebration will be produced virtually this year due to COVID-19, city officials announced Monday.
In a normal year, people would pack into Allen Parkway and Buffalo Bayou for an outdoor festival. But this year, the city was forced to get creative.
"This was an easy decision as the safety of Houstonians is our greatest concern, and the numbers of people testing positive continue to increase every day," said Mayor Sylvester Turner.
The city has invited the Houston Symphony to perform at this year's July 4th festivities, alongside entertainers from various musical genres. There will be no live audience, but the show will be broadcast on ABC 13 and available for streaming online.
"There will be a live, professionally produced 15-minute firework finale in the Bayou. We will produce a grand fireworks finale, and I can promise you it will be very, very nice," said Turner.
COVID-19 has forced the mayor's office to postpone all city-sponsored events since the pandemic's start. The city has canceled over 300 events, but felt this celebration was important enough to amend, and not shut down completely.
"We've transitioned a lot of our events to go virtual. I'm very pleased today how we've transitioned this important celebration of America's birthday to fit the needs of our time," said Susan Christian, Director of the Mayor's Office of Special Events.