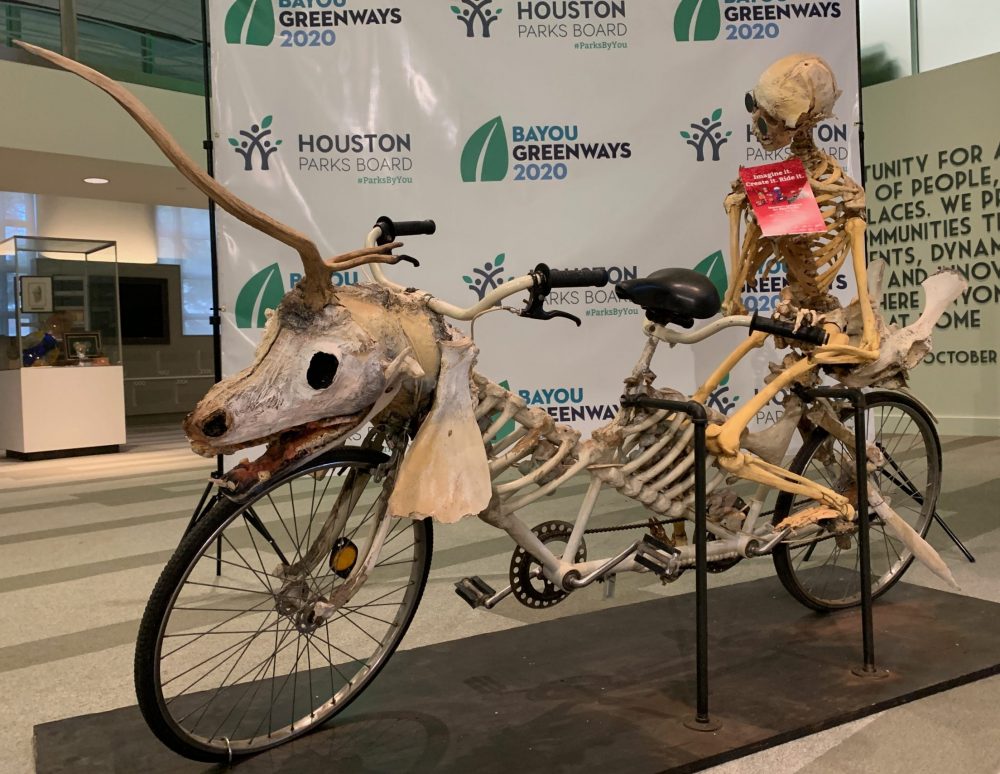 An upside-down Volkswagen. A giant banana. A sedan decked out like a peacock.
Those are just some of the designs cooked up every year for the city's Art Car Parade, the annual celebration of mobile creativity in which drivers deck out their cars with colorful, ornate or funny designs and make their way through the streets of Houston.
Now cyclists can get in on the action.
The Houston Art Bike Parade, inspired by the popular Art Car Parade, takes place this spring to mark the completion of Bayou Greenways 2020.
The May 9 parade will feature bikes from both professional and amateur artists, and is open to anyone, according to the Orange Show Center for Visionary Art.
"You just need to have a little creativity, and maybe a little bit of time to create something fun that will be showcased in the parade," said Jonathon Beitler, an Orange Show spokesperson.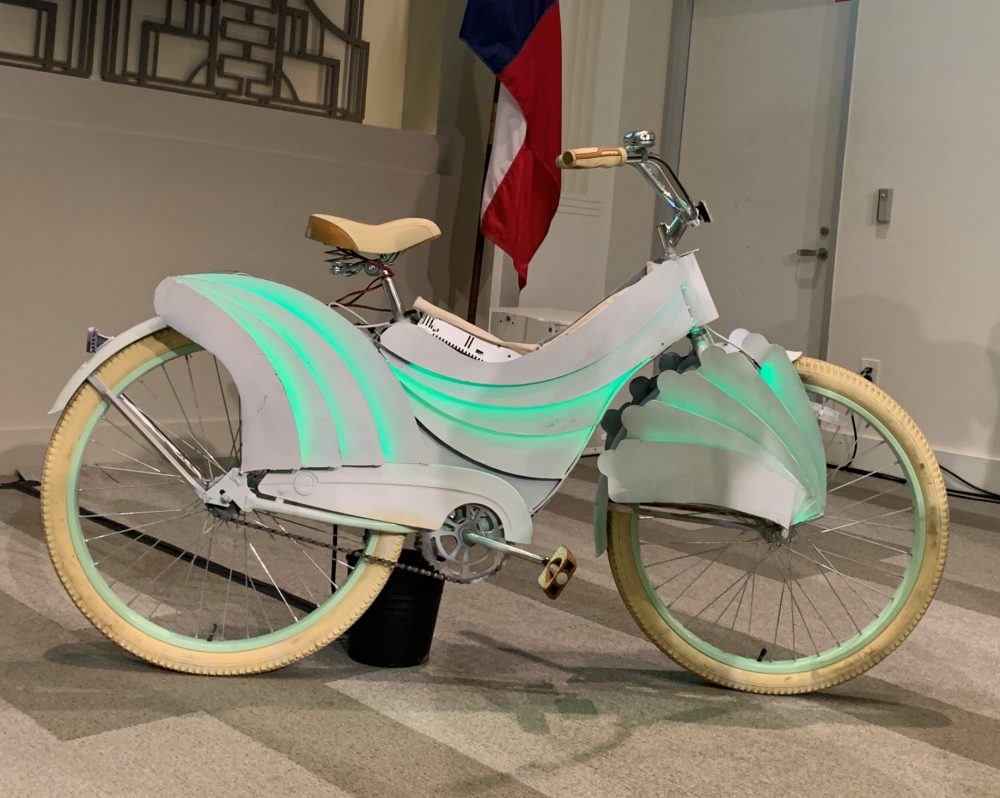 The Orange Show Center produces the annual Art Car Parade, and the center hopes the bike parade will be just as successful. The group partnered with the Houston Parks Board to raise awareness of new bike trails coming at the end of 2020 as part of Bayou Greenways.
"We wanted a way to celebrate the parks, and diversity of Houston with cycling," said Nicole Romano, Director of Marketing and Communications with the Houston Parks Board. "We also wanted to elevate the city turn from brown to green, and encourage people to have an active and healthy lifestyle."
The Bayou Greenways 2020 project will connect 150 miles of Houston trails and 3,000 acres of green space along Houston's major waterways. Most of that project should be completed by the end of this year.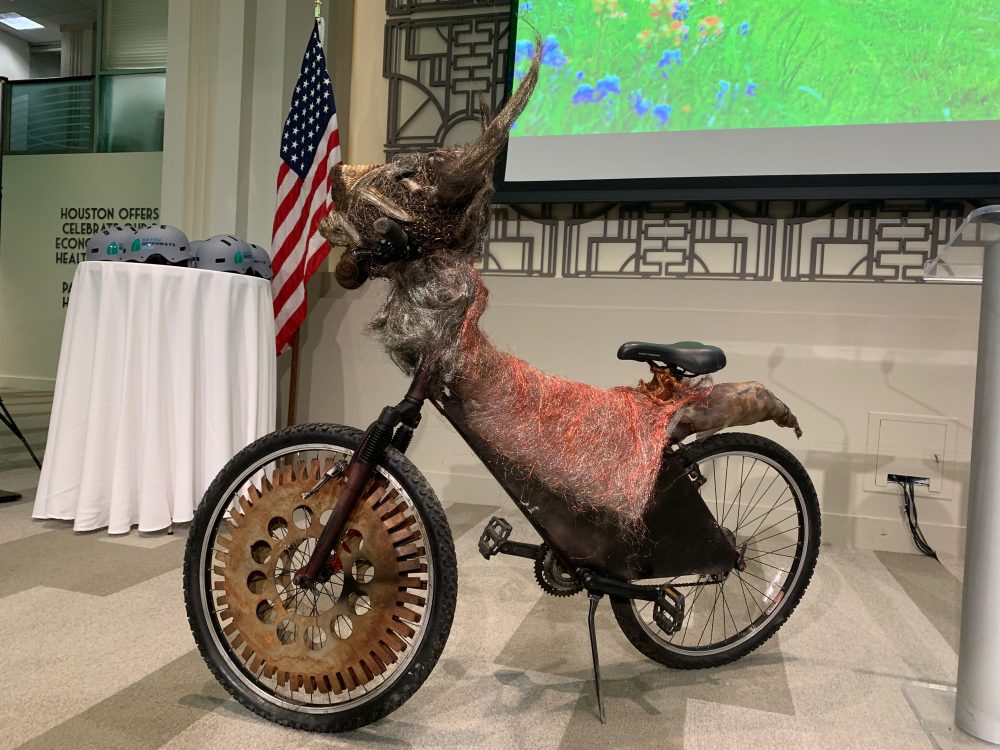 In addition to the bike parade, the city also announced the Sights & Sounds Festival on April 4, headlined by rapper Bun B.
The Parks Board will donate more than 250 bikes to HISD students to participate in the parade, and so far, at least 170 HISD schools have signed up, the group said.
The parade will start along Allen Parkway and head toward downtown, and caps off with a celebration in Sam Houston Park featuring music, food and a bicycle showcase.
"The beauty of Bayou Greenways 2020 is its ability to bring communities closer to each other," read a statement from Parks Board member Phoebe Tudor. "It is Houston Parks Board's hope that these events will help connect neighbors to one another, inspire Houstonians to be active, and encourage exploration of the bayou greenways."