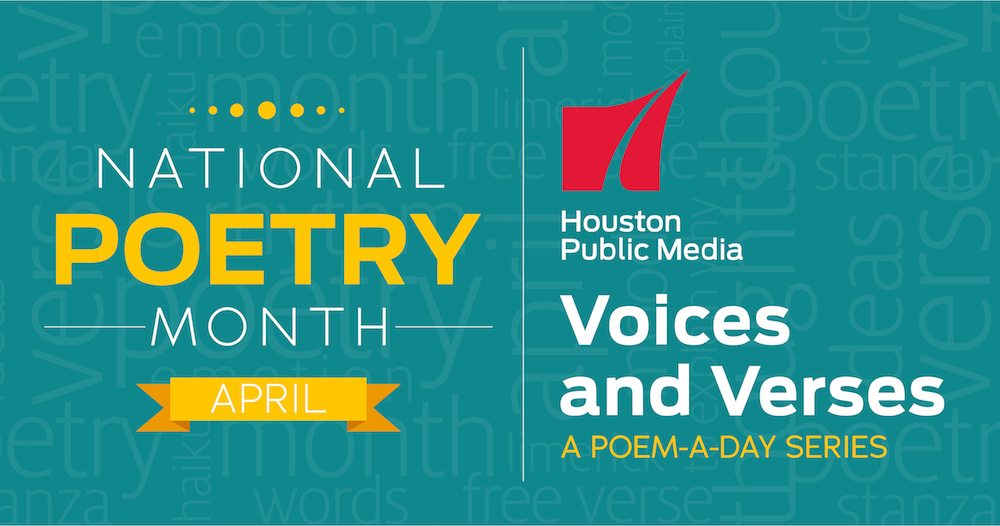 In the third installment of the 2017 edition of Houston Public Media's poetry series
Voices and Verses
, produced by
Catherine Lu
, we meet Houston poet Niki Herd. She describes how her poems begin on scraps of paper and how poetry is her weapon, and she reads her poem, "Girrl."
Herd grew up in Cleveland and earned degrees in Creative Writing from the University of Arizona and Antioch University. Nominated twice for a Pushcart Prize, she is the recipient of fellowships from Cave Canem and the Virginia Center for the Creative Arts.
Her first collection of poems, The Language of Shedding Skin, was published as part of Main Street Rag's Editor's Select Series. She lives in Houston, where she is a Ph.D. student in poetry in the University of Houston's Creative Writing Program.
Girrl
find one thing to love
inside yourself
carry it like a gun
in guerrilla hands
and when government
defeats you, mountains fall
lovers leave, and the words
of women before come
crashing to the ground
hold this love between
your hands, sing its name
like the alphabet
and shoot woman. Shoot.
This poem is reprinted with permission by the author.