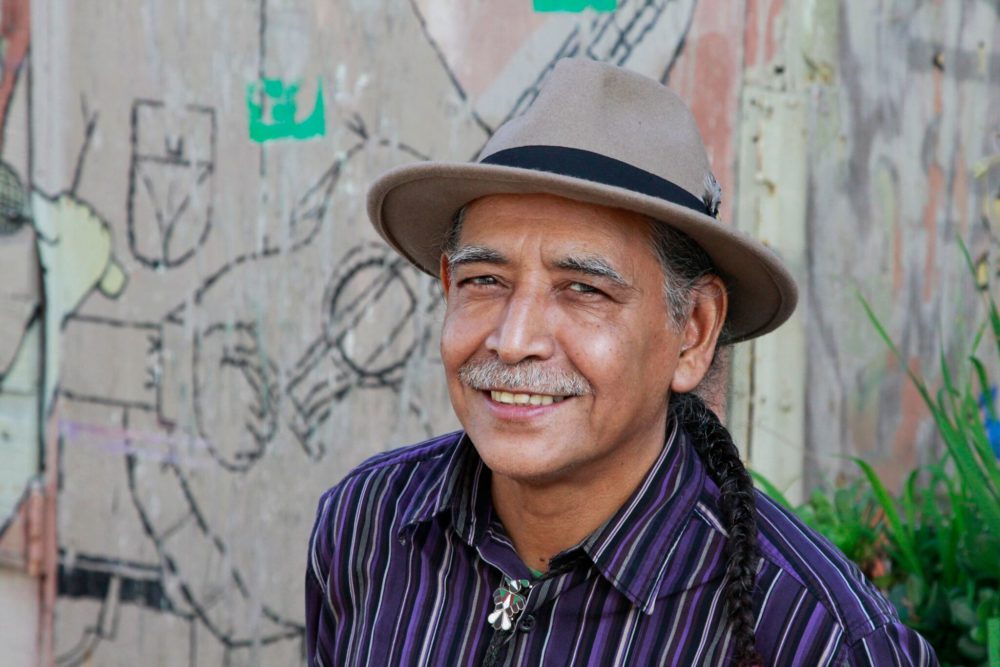 In his new collection En Carne Propia: Memoria Poetica/Flesh Wounds: A Poetic Memoir, poet Jorge Argueta plunges readers into the searing fear and violence that gripped his native El Salvador during the 1980's.
As a teenager, Mr. Argueta is initially inspired by the movement to reduce poverty and injustice in his San Jacinto neighborhood in San Salvador. However, inspiration quickly turns into despair and fear as his neighbors, friends and teachers begin to disappear. Some are found brutally murdered and mutilated. Some are never seen or heard from again.
Mr. Argueta realizes one evening that he can no longer return to his home without putting his family in danger. As he rides the bus north from San Salvador hoping to escape the violence and save his family, he realizes that he does not know where he is headed, only that he needs to leave El Salvador – perhaps never to return.
After a difficult journey including many months in jail, Mr. Argueta is fortunate to arrive in San Francisco, California. He finds friendship and solace among his fellow refugees from all over the world at the famous Café La Boheme. Initially troubled by drug and alcohol abuse during his first years in the United States, Mr.Argueta is inspired by a Navajo friend of his and the memory of his grandmother to turn his life around and focus on his skills as a writer and storyteller.
Houston Public Media's Eric Ladau spoke with Mr. Argueta.
More information available at www.artepublicopress.com