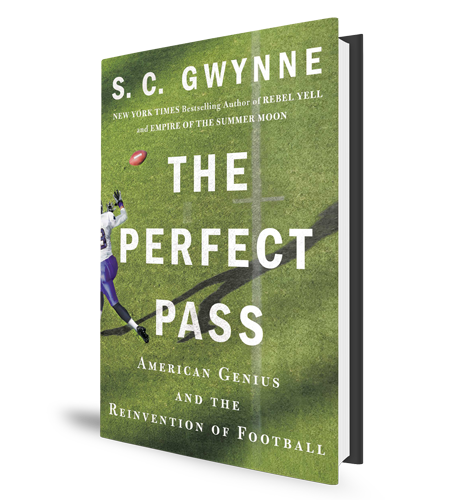 The modern football game is filled with high-octane offense built around quarterbacks efficiently passing the ball, often deep down field.
But that's a relatively new phenomenon in the more than century-old history of football.
Author and journalist SC Gwynne tells Houston Matters producer Paige Phelps he attributes this modern transformation to Texas college football coaches Hal Mumme and Mike Leach, whom he writes about it in his latest book, The Perfect Pass: American Genius and the Reinvention of Football.
Gwynne is a long-time writer for Texas Monthy and has written books such as Empire of the Summer Moon and Selling Money.