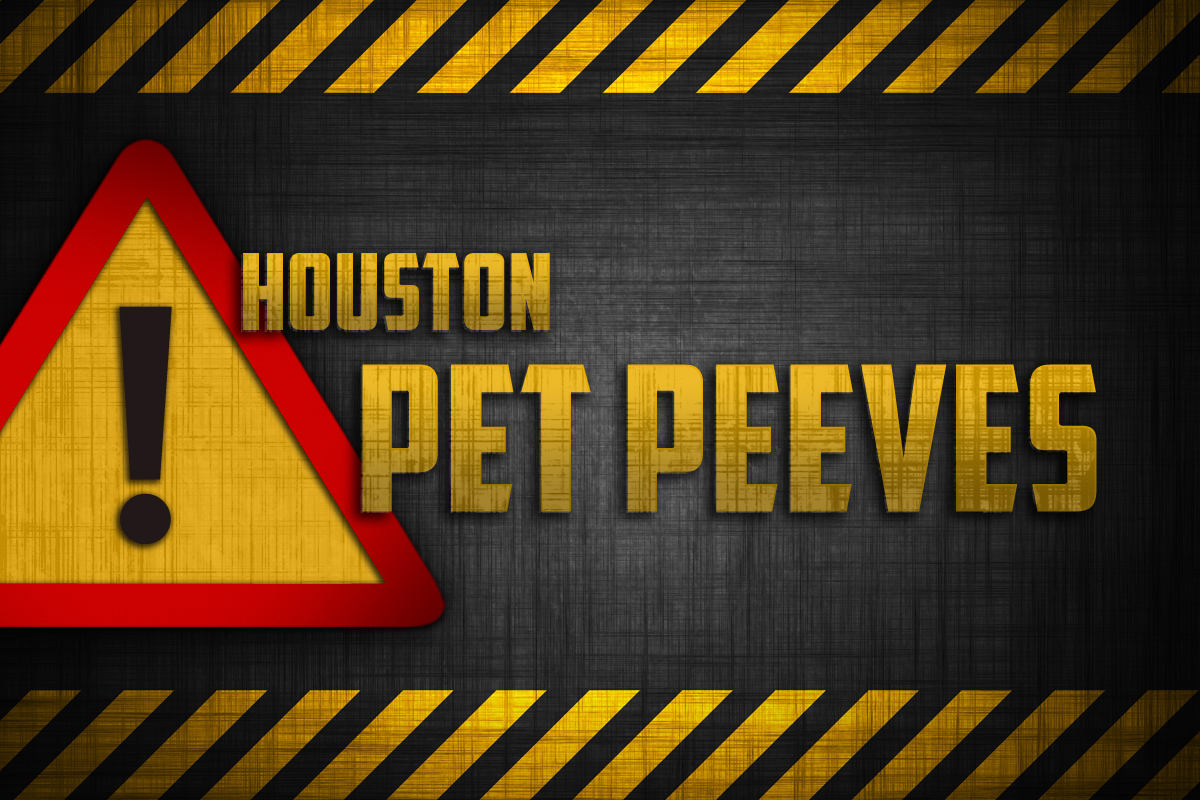 Every few months, we give you the opportunity to vent. It could be something about Houston — like the traffic or the weather. It could be something about your life. It could be something you just wished was a little bit different. It's your pet peeve, that one thing that sticks in your craw that you just have to vent about, that makes your life in Houston just a little bit less than it could be.
Today is another one of those days! Share with the rest of Greater Houston that one thing about your life here that you wish you could change. That one thing that just raises your blood pressure a little or takes some wind out of your sails. Channel your inner Grampa Simpson, and let it out. (E-mail your Houstonian pet peeves now to talk@houstonmatters.org).
Joining us for our quarterly moan session today are area comedian and storyteller Ty Mahany and local author Gwendolyn Zepeda, who not long ago completed her term as Houston's first Poet Laureate.
Also this hour:
Author Jonathan Safran Foer Visits Houston
Author Jonathan Safran Foer is perhaps best known for his novels Extremely Loud and Incredibly Close and Everything Is Illuminated. Each were adapted into films. His work has been compared to Anthony Burgess's A Clockwork Orange, and his latest book, titled Here I Am, explores a month in the life of a Jewish family that nearly falls apart when the parents' marriage hits a road block.
Foer is in Houston tonight (Sept. 19, 2016) as part of Inprint's Margarett Root Brown Reading Series. While the event is sold out, we offer an opportunity for you to hear from Foer, as he talks about his new novel with Houston Public Media's Dacia Clay, as part of her new web series Writing the City.
Texans' Winning Ways Continue
The Houston Texans topped Kansas City 19-12 Sunday, to improve to 2-0 on the young NFL season. Preseason included, the Texans have now won six straight but face a shortened week and a challenge against the 2-0 New England Patriots Thursday night.
We discuss the Texans' win, as well as the Astros' weekend in Seattle, and other developments in Houston sports with Jeff Balke, who writes for Houstonia Magazine and the Houston Press.
Houston Matters offers a free daily, downloadable podcast here, on iTunes, Stitcher and various other podcasting apps.