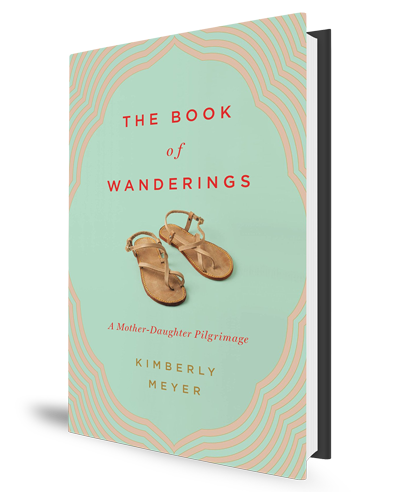 This week (May 23-27, 2016), aspiring writers are attending the 8th annual
Boldface Conference for Emerging Writers
at the University of Houston. The conference is aimed at young writers who are either still in school or who have yet to publish a book. It includes workshops, classes and presentations by established writers.
One of the writers presenting this year is Houstonian Kimberley Meyer. At a young age she found her dreams of being a world traveler on hold when she became pregnant with her daughter. But two decades later, with her 19-year-old freshly out of the house for college, Meyer got the chance to live out that dream of traveling the world. But she decided to take her daughter with her.
The story of their journey — and Meyer's search for some part of herself – is told in The Book of Wanderings: A Mother-Daughter Pilgrimage. Michael Hagerty talked with Meyer last year, and he tells us more.
MORE: Kimberly Meyer Reads an Excerpt from The Book of Wanderings: A Mother-Daughter Pilgrimage