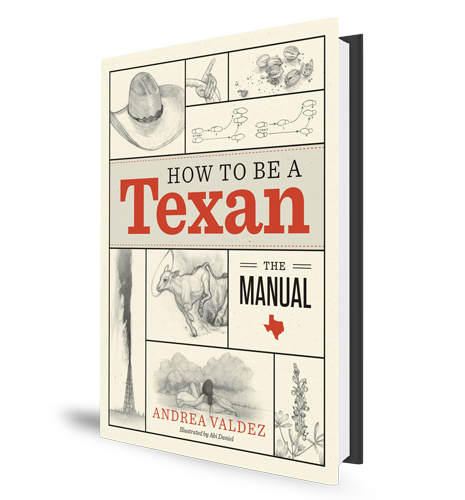 Native Houstonian and
Texas Monthly
online editor Andrea Valdez has written the forthcoming book
How To Be a Texan: The Manual.
It's a not-so-serious guide to the things we do and say in the Lone Star state. It stemmed from 40-plus columns she'd written about what it means to be a Texan.
The book includes things such as explanations of phraseology. For example: a true Texan would be pretty cattywampus if he or she didn't like Dr Pepper. There's also a dress code for Texans. And there's help with the pronunciation of things like Houston's Kuykendahl Rd.
Maggie Martin talks with Valdez about the guide. Bless her heart.