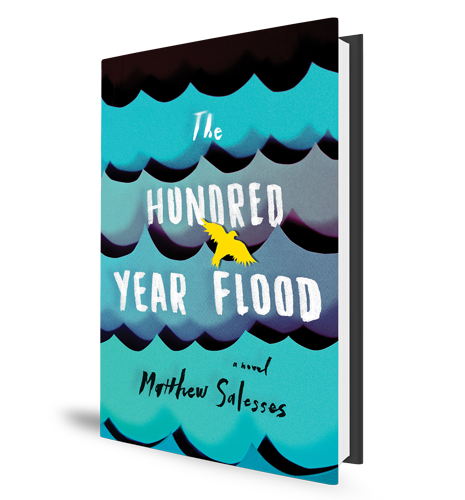 Imagine being 22, a new graduate from college, and taking a job halfway around the world in Prague, in the Czech Republic. It would be easy to feel utterly lost in the world.
And that's exactly where young author Matthew Salesses found himself years ago. And, at the same time, he began writing a fictional tale about a young man named Tee whose life is in turmoil, a family in shambles and an off-limits love – all set against the backdrop of a massive flood that devastates the city.
Now, a lifetime later (including a wife and a child) Salesses — now a Ph.D. student at the University of Houston's Creative Writing program — has finished his book, The Hundred-Year Flood, which was released this month.
Paige Phelps sat down with the new Houstonian to ask him more about his characters and his process.