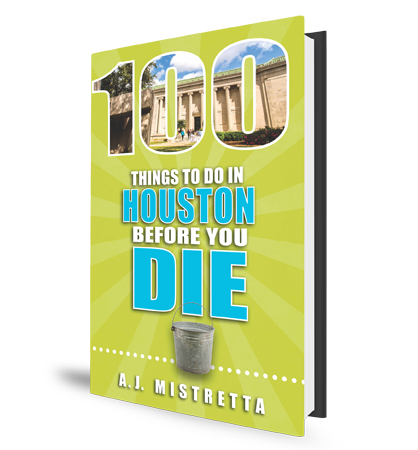 Throughout the summer months, Houston Matters is dedicating time each week to books about Greater Houston, set in Greater Houston or written or edited by Houstonians.
Our summer reading series continues today with AJ Mistretta, who we've had on the program before in his role as senior public relations manager for the Greater Houston Convention and Visitors Bureau. And now he's compiled a book called 100 Things to Do In Houston Before You Die, a collection of attractions and activities for both residents and first-time visitors.
Some of the items are more obvious and some of them are hidden gems. Houston Matters' Michael Hagerty talked with Mistretta and asked him how the book came about.