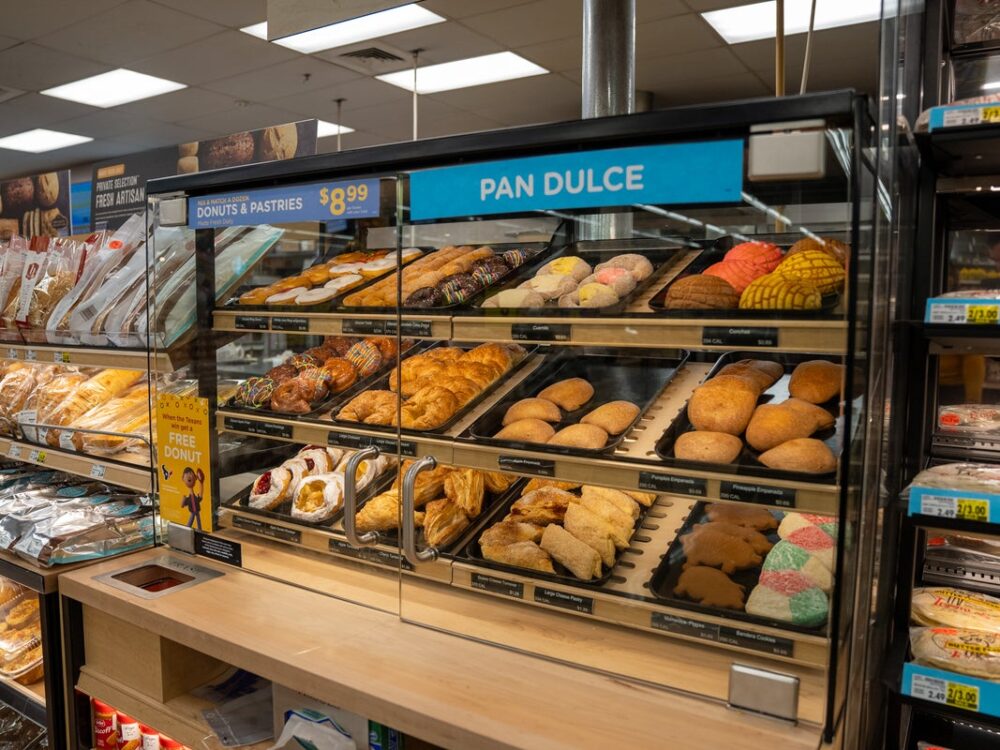 In the Southeast corner of Houston, Kroger recently debuted its first-ever Hispanic catering store, stocked full with more than 900 authentic products and produce.
The Southbelt/Ellington Kroger serves around a 50 percent Hispanic population, Kroger officials said. It recently underwent its major revamp, marking a first-of-its-kind for the Ohio-based company.
"As we were developing the layout and merchandising scheme for this newly redesigned store, it was important to us to create an experience inclusive of all customers while accentuating the vibrant Hispanic culture shaped by an overwhelming majority of our customers at this store," Shayna Barrett, corporate affairs manager for Kroger said. "Throughout the store, there are thoughtfully curated touches of Mexican traditions, flavors, and customs."
The redesigned store touts 17 varieties of exclusive fresh-cut queso and crema like cojita seco, pandero, asadero, oaxaca and crema menonita.
It also carries authentic meat cuts like thinly sliced offal and marinated meats like pollo asado and adobo.
Shoppers can also expect ceviche and tortillas made in-store, and an expanded selection of chicharrónes, pan dulce, tres leches cakes and regional candies and helados.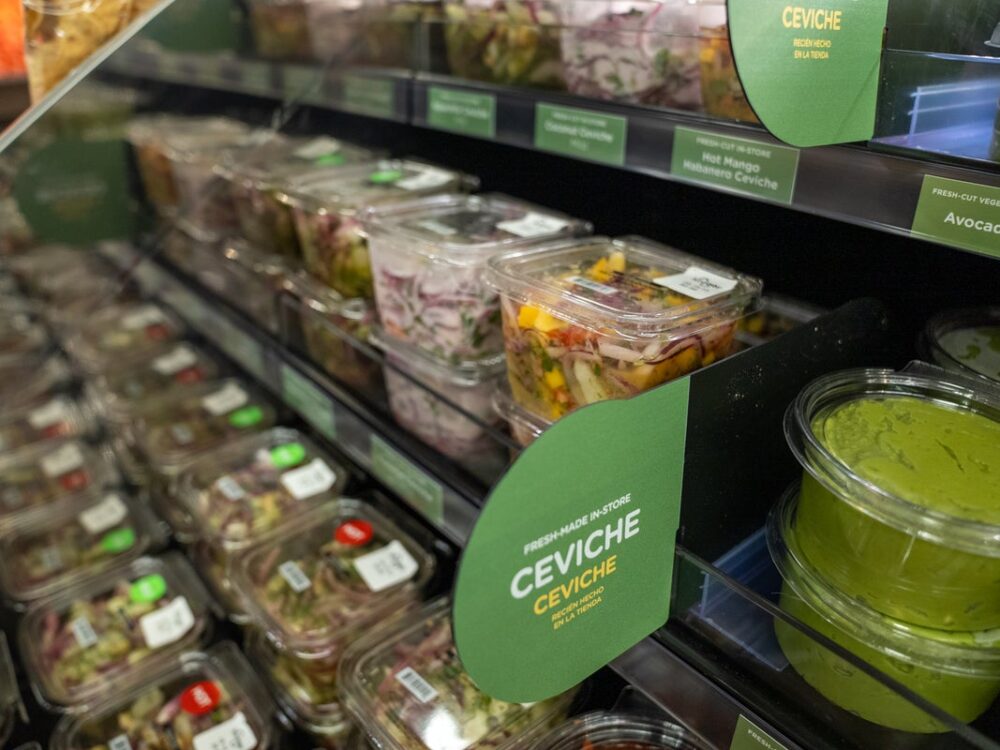 "We look to our customers, micro and macro trends, and general consumer insights to guide how we think about new experiences, services and products," Barrett said. "Uniquely, our Divison President Laura Urquiza Gump is the first Latina president in Kroger's history.
"She is a first-generation Mexican American and exceptionally proud of her heritage," Barrett said. "When our enterprise was evaluating markets for this concept, Houston quickly rose to the top."
Down the way, a bar de jugos is stocked with bottles of fresh-squeezed fruit juices with a variety of fruits found exclusively in this revamped Kroger. The location carries tropical fruits and veggies in its produce section, like nopales, cactus paddles, guava and mangoes.
The location holds other new products in the store including religious candles and cleaning supplies, like Pinalen and Cloralen, Barrett said.
And while the debut is expected to boost sales, Kroger will compete with other Hispanic-focused grocery retailers in the area, like H-E-B's Mi Tienda and La Michoacana.
"When our enterprise was evaluating markets for this concept, Houston quickly rose to the top," Barrett said.