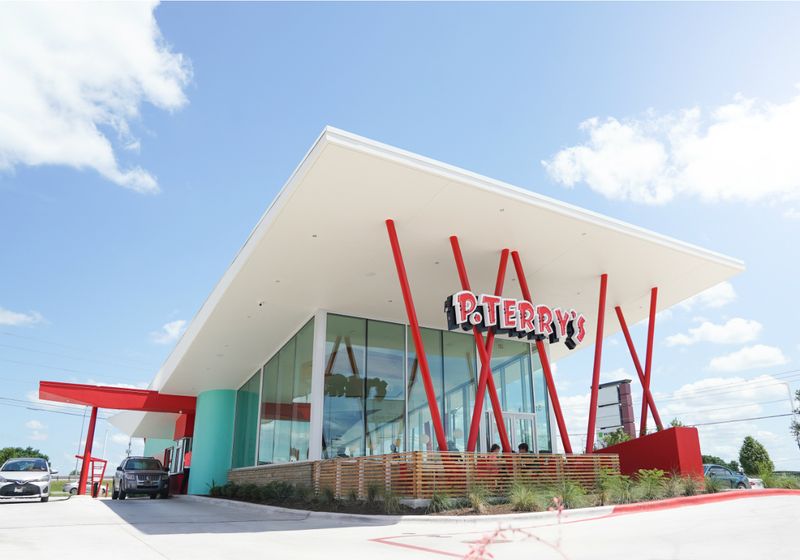 Popular Austin burger chain P. Terry's is expanding to the Houston region.
The 1950's-style burger restaurant will open a location in Richmond. Kathy and Patrick Terry opened the first P. Terry's in Austin in 2005 and it since has become a staple due to its fresh food and use of the Googie architectural style.
CEO Todd Coerver says the chain tries to offer an affordable menu with quality ingredients. Among the choices: burgers, chicken sandwiches, desserts and drinks, with no item more than $9.
Documents filed with the Texas Department of Licensing and Regulation show that the restaurant's Richmond branch will be located on the corner of Trinity Crossing and 723 Farm Road, right next to an H-E-B.
The TLDR shows that the site will be both dine-in and drive-thru and will have an outdoor canopy area. Before they start construction, they'll work on "[the] final building design, engineering, site orientation and permitting," Coerver said.
Groundbreaking is planned for November 1 and with an expected opening of June 2024. The project is estimated to cost $1.5 million.
Coerver said that they want to expand in Houston in the next few years.
"We are targeting to open two locations in 2024, with more deals in the works for 2025 and beyond," he said.
The chain is focused on expanding in the "Austin-San Antonio-Houston triangle." TLDR documents show that they are planning on opening two more locations in the San Antonio area in 2024.
By the end of 2024, P. Terry's is expected to have at least 33 locations throughout Texas.