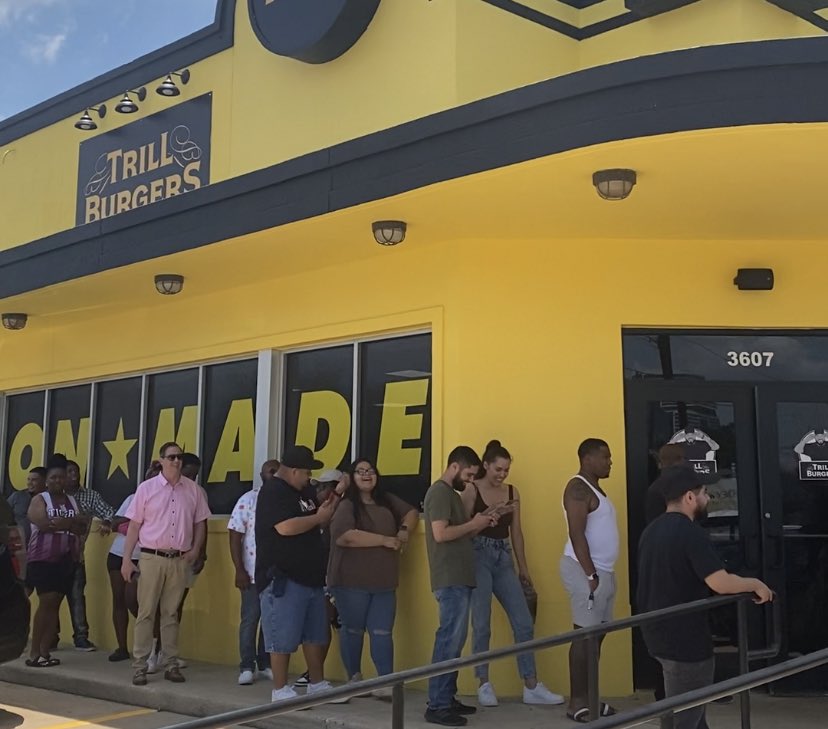 Trill Burgers, the award-winning smash burger concept co-owned by Houston rapper Bun B, launched its first brick-and-mortar location Wednesday in the Montrose area.
The restaurant, in the former James Coney Island building at 3607 S. Shepherd Dr., will serve as an extended popup location for the next six months, according to a news release from the Trill Burgers ownership group, which is searching for a more permanent location in the Houston area. The newly opened burger joint will initially be open daily from 11 a.m.-9 p.m., with additional hours to be announced at a later date.
The concept debuted as a popup in the summer of 2021 and has since operated at music festivals and special events, such as Coachella and the Houston Livestock Show and Rodeo. Trill Burgers also is a vendor at Houston's NRG Stadium and Shell Energy Stadium.
"It's been our sole goal to open up an establishment where we can serve you guys Trill Burgers consistently at a high level on a daily basis," Bun B, the former UGK rapper whose real name is Bernard Freeman, said in the news release. "And now we're ready to do it."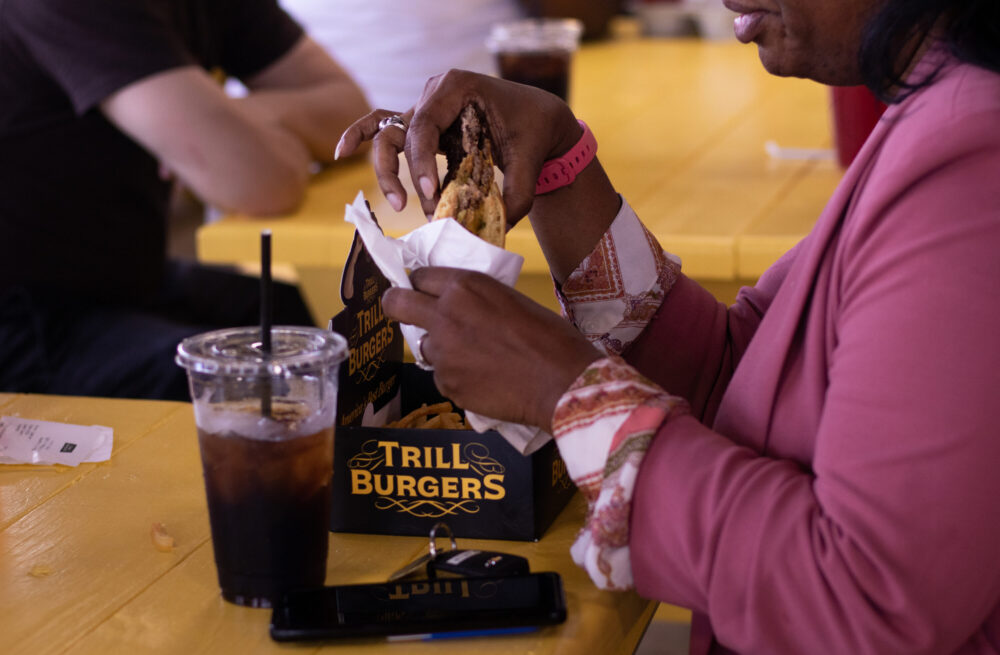 Fellow entertainers such as Busta Rhymes, Ludacris and Houston-area native Travis Scott have helped promote Trill Burgers. Its signature "OG Burger," which includes two beef patties, caramelized onions, pickles, American cheese and "Trill Sauce" on a potato roll bun, was named as the best burger in the United States by "Good Morning America" in 2022.
The menu at the Montrose-area restaurant, created by chefs Mike Pham and Fernando Valladares, also will include single- and triple-patty options, a vegan burger, kids' meals and seasoned fries. Additional items will be introduced at a forthcoming grand opening, according to the news release.
The dining room has the capacity for 125 customers, who must order on site as no online or phone ordering will be available and Trill Burgers is not partnering with any delivery services. Drive-through service will soon be available at the restaurant, which is cashless, according to the news release.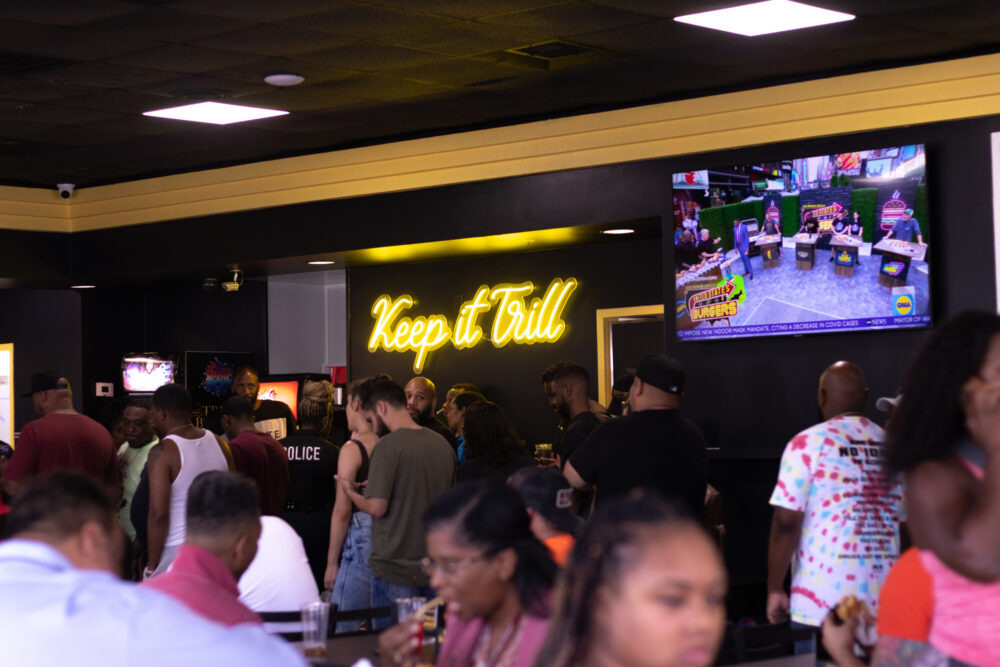 Trill Burgers opened to the public at 11 a.m. Wednesday. At about 1:30 p.m., customers were experiencing about an hourlong wait to place their orders.
"I've been lucky to open more than a dozen fast-casual concepts, and nothing surpasses the love I have seen for Trill Burgers," said restaurateur Andy Nguyen, another co-owner. "When Bun, Nick Scurfield and I first launched this concept almost two years ago, we knew we had something special on our hands. Now it's time to take it to the next level."
Daisy Espinoza contributed to this report.