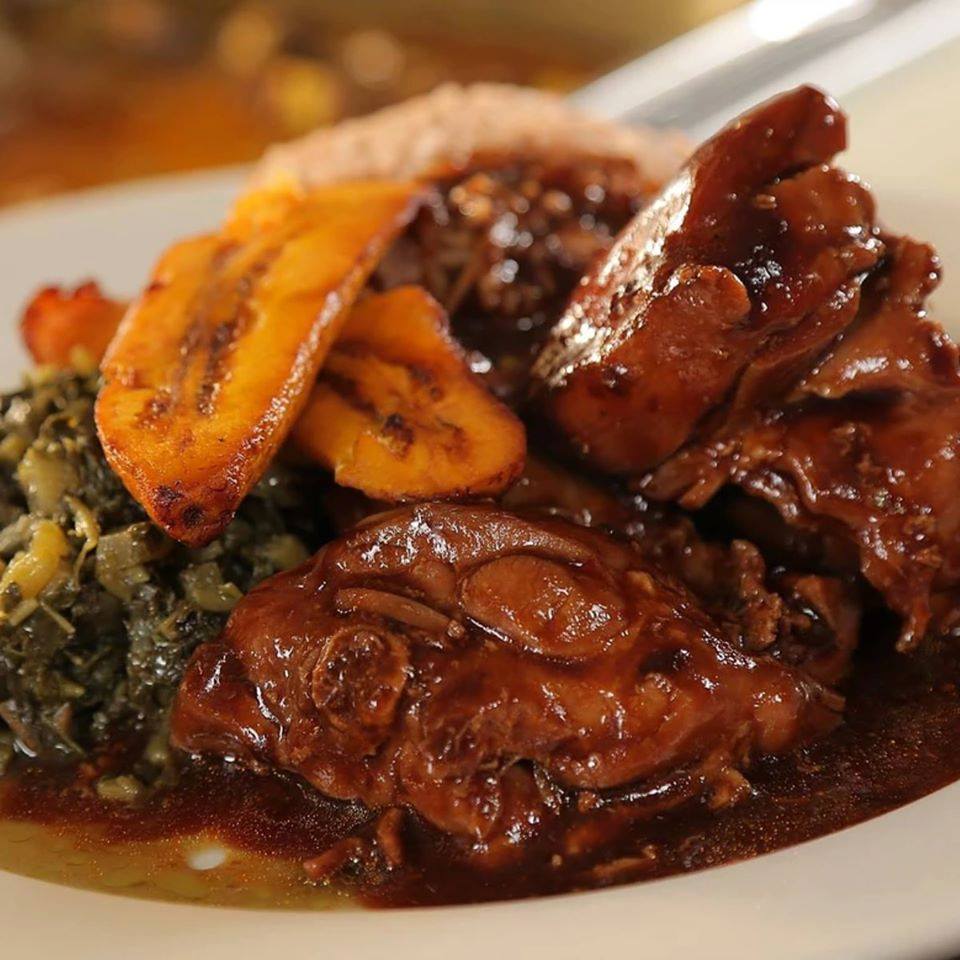 More than 100 restaurants, bars, food trucks, bakeries and catering services across the Houston area are participating in a two-week event that highlights and promotes Black-owned local businesses.
The Houston edition of Black Restaurant Week, which started in the city in 2016 and has since expanded to other parts of the United States, began Sunday and concludes April 16. Most of the participating eateries are in Houston or surrounding suburbs, while a few are in Beaumont and Galveston.
The idea behind the event, which was founded by Warren Luckett, Falayn Ferrell and Derek Robinson, is to stimulate the local economy and support Black-owned businesses while celebrating the flavors of African-American, African and Caribbean cuisine. This year's list of participants runs the culinary gamut, from barbecue and Southern food to Creole and Caribbean to bistro and healthy fare to burgers and traditional American cuisine.
Many of the participating businesses are offering special menus or items for Black Restaurant Week, which includes a series of near-daily special events. A complete list of events and participating businesses can be found on the webpage for Houston's Black Restaurant Week.
Here is a sampling of some of the businesses that are being highlighted:
Cool Runnings Jamaican Grill | 8280 W. Bellfort Ave.
A previous winner of Black Restaurant Week's Black Plate Award in the Best International Restaurant category, Cool Runnings offers a full bar and wide range of cuisine from Jamaica and other Caribbean locales. The spacious Southwest Houston staple has a few special menu items for Black Restaurant Week, including its popular braised oxtails as well as vegan and vegetarian dishes.
Kale Me Crazy | 718 W. 18th St.
The Houston location for this Georgia-based superfoods café is situated in the Lowell Street Market in the Heights neighborhood. Kale Me Crazy serves organic, dairy-free and non-GMO whole foods. Among its offerings are juices, smoothies, salads, wraps and lattes.
Lucille's | 5512 La Branch St.
Executive Chef Chris Williams was a James Beard Award semifinalist this year for his work at Lucille's, which is located in Houston's Museum District and serves refined Southern cuisine with infusions of international techniques and flavors. Reservations are required for Black Restaurant Week, when Lucille's will have a special two-course lunch menu for $25 and a three-course dinner menu for $35.
Ray's Real Pit BBQ Shack | 3929 Old Spanish Trail
The family-owned staple in the Third Ward is another former winner of a Black Plate Award, in the category of Best BBQ. Ray's specializes in smoked meats and fried treats while also serving beer and wine in a casual, laid-back setting.
Twisted Grilled Cheese | 5555 Washington Ave.
Looking for a twist on an American classic? Twisted Grilled Cheese on Washington Avenue offers sweet as well as savory grilled cheese dishes, such as the Philly Grilled Cheese Steak, along with vegan and vegetarian options and a cocktail bar. It is a Black Plate Award winner for Best Casual Restaurant.