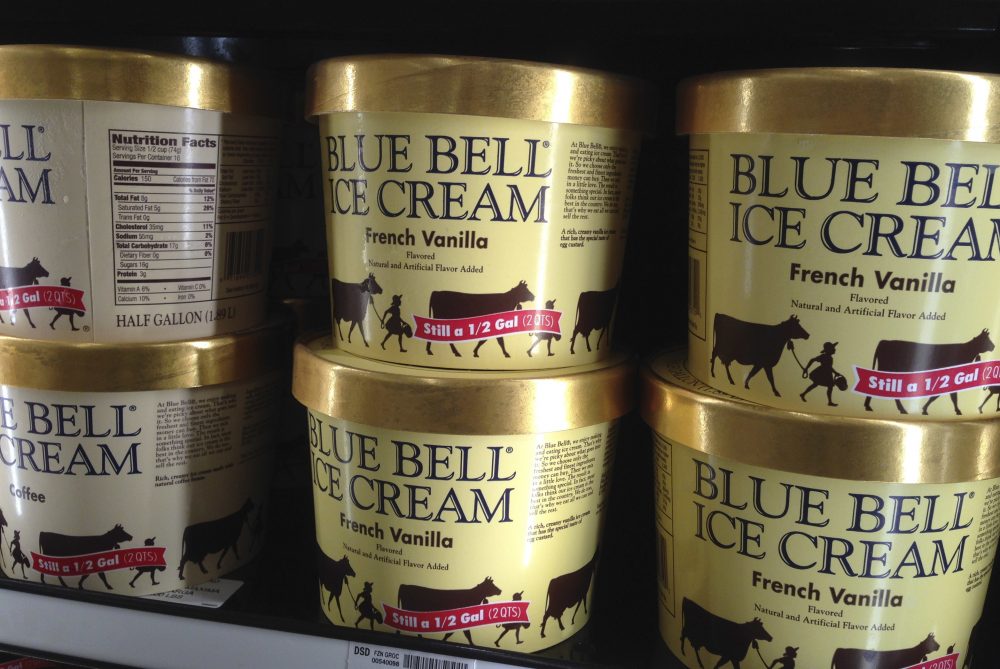 Jurors could not agree on a verdict earlier this week in a federal criminal case against the former CEO of Blue Bell Creameries regarding his role in the company's 2015 listeriosis outbreak, resulting in a mistrial.
Paul Kruse, the chief executive for the Brenham-based ice cream maker at the time of the deadly outbreak, had been indicted in 2020 on seven counts of wire fraud and conspiracy. Prosecutors accused him of trying to conceal the presence of listeria bacteria in Blue Bell products both in directives to employees and in communications with customers such as hospitals, school districts and military installations, and also of delaying a recall of potentially contaminated frozen treats after the company was informed by Texas health officials that listeria had been discovered in some of its products.
One of the counts of wire fraud was dismissed in early August, federal court records show, and jurors could not reach a consensus regarding the other charges against Kruse.
"After deliberating for four days, the jurors advised the court that they were hopelessly deadlocked," U.S. District Judge Robert Pitman wrote in his mistrial order.
The U.S. Department of Justice can ask for a new trial in the case, but it is unclear if prosecutors will do so. The justice department declined to comment.
Kruse's Houston-based defense attorney, Chris Flood, said Thursday he did not know how the justice department planned to proceed. He added that 10 of the 12 jurors were in favor of a not guilty verdict and said he hoped the justice department would take that into consideration.
"It's clear that the jury believed and the evidence suggested that Blue Bell, including Mr. Kruse, were all just trying to do the best they could with the information they had at the time," Flood said. "When certain things developed, decisions were made, but they were always made to protect the consumers and never to cheat the consumers."
Contaminated Blue Bell products were linked to the deaths of three hospital patients in Kansas, according to the Centers of Disease Control and Prevention. There were a total of 10 listeriosis cases in four states, with the others being in Arizona, Oklahoma and Texas.
Blue Bell, a popular creamery in the southern U.S. that was founded in 1907, ended up recalling 8 million gallons of ice cream and temporarily stopping production in 2015. The company pleaded guilty in 2020 to two misdemeanor counts of distributing adulterated ice cream products and agreed to pay more than $19 million in fines, forfeitures and civil settlement payments, according to the justice department, which said at the time that it was the "second largest-ever amount paid in resolution of a food-safety matter."
Ricky Dickson has led the Blue Bell company since 2017.
"We understand that the jury was unable to reach a unanimous verdict (in Kruse's case), and the government will make a decision on its next steps," Blue Bell said in a statement. "Blue Bell has learned from this difficult chapter in our company's history, and food safety will continue to be our highest priority."