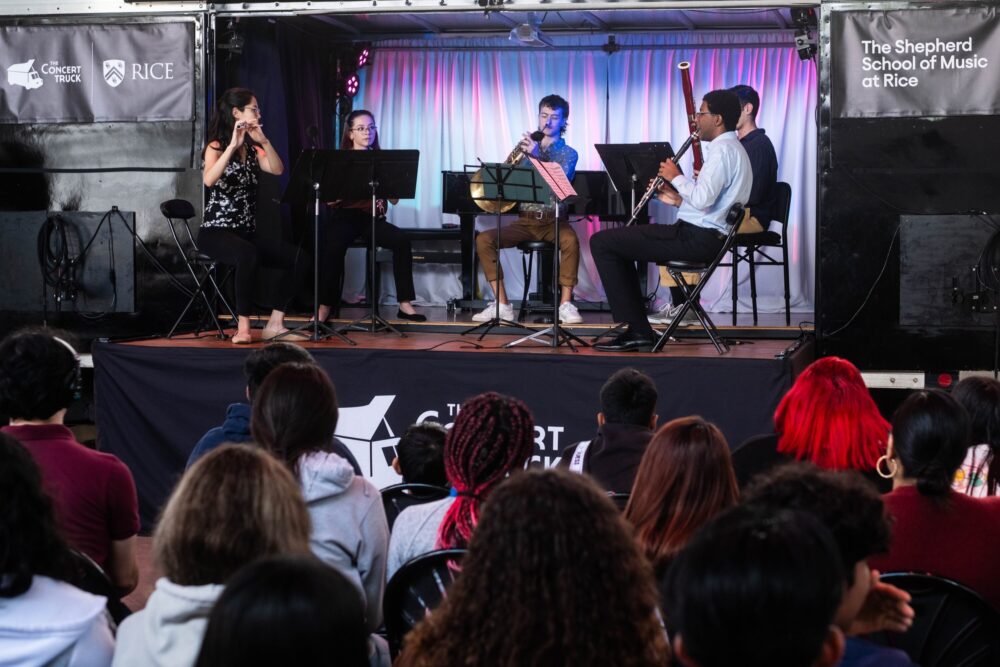 Typically, when you want to hear live music you have to get yourself to the right venue. So…what if that venue could come to you?
In comes The Concert Truck, a fully converted box truck with lights, sound system, and even a piano.
Created by pianists Nick Luby and Susan Zhang, The Concert Truck travels to communities around the country presenting concerts by local musicians. For their stop in Houston, student musicians from the Rice University Shepherd School of Music lent their talents for performances of music by Mozart and Mendelssohn.
In the audio above, Houston Matters producer Joshua Zinn learns all about the truck and the local collaboration in Houston.