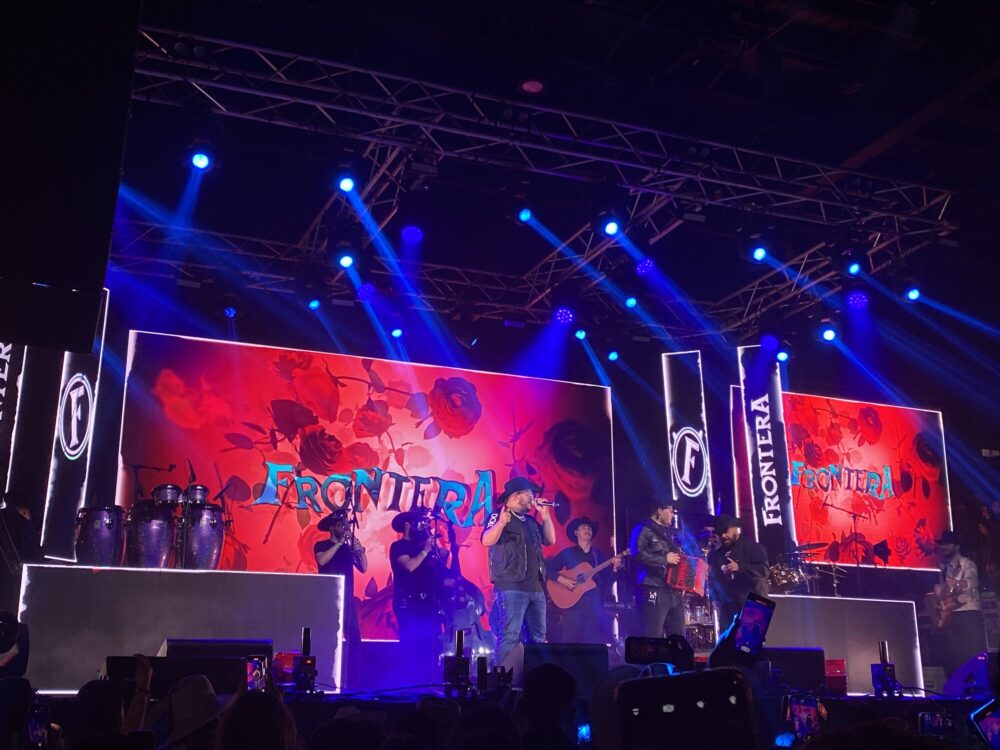 Grupo Frontera, a Regional Mexican band making impressive strides in the music industry, performed in a sold-out show at Escapade 2001 Houston during their El Comienzo Tour 2023, or "The Beginning Tour," Friday night.
Fans attending the Houston show spoke about their excitement before the performance and commented on the band's rise to fame.
"I've been waiting for this ever since they announced it. When I first heard of them, it was a cover song on TikTok," Joana Coronel, 22, who was one of the first 50 people to arrive at the venue, said.
Grupo Frontera's humble beginnings started as a pass time among friends. The band posted a few covers on social media from their garage in the Texas Valley about a year ago. Their cover "No Se Va" launched them into the eyes of the public including major Regional Mexican artists like Carin Leon, Eslabon Armado and reggaeton artist, Bad Bunny.
That was only the beginning of their musical career. Over the past month, the group won their first Latin American Music Award and performed their song in collaboration with Bad Bunny, "un x100to", at Coachella.
Brianna Calderas, 23, said she's proud of the band's success and hopes to see more artists do the same. "Hispanic Mexican Music isn't so much out there. The fact that they're here, especially after being at Coachella, I think it's awesome.'', Calderas said.
According to Spotify's Top 50: Global, Grupo Frontera's "un x100to" song holds the #1 spot. The band celebrated this accomplishment in a video posted earlier this month.
Fame and recognition are just the beginning for this group of Mexican-American artists.