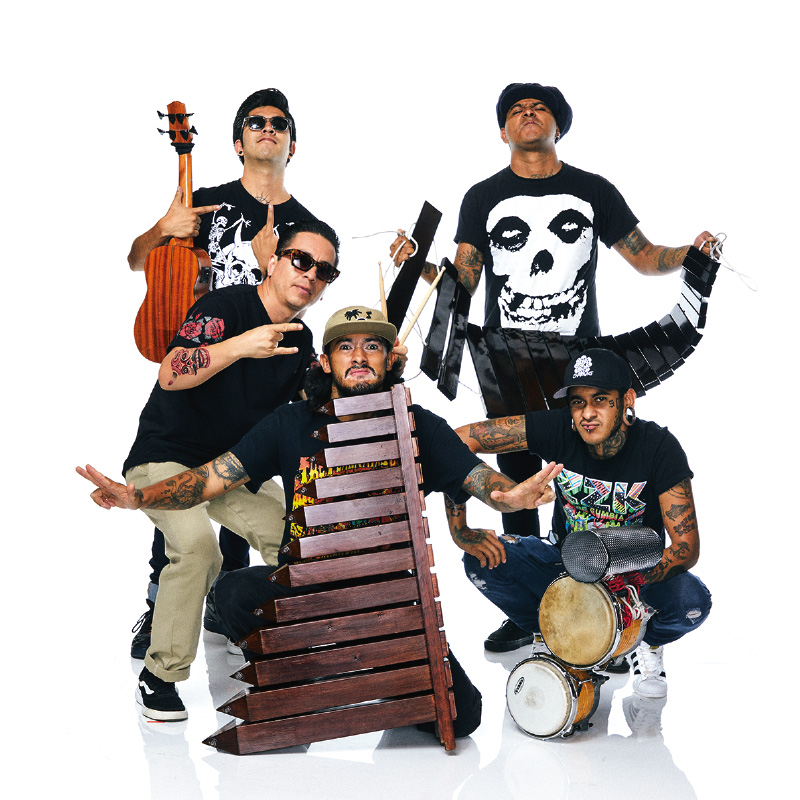 National Hispanic Heritage Month started Thursday and continues through Oct. 15. Its beginning coincides with Mexican Independence Day, which is Friday.
Celebratory events for Fiestas Patrias – the Spanish phrase for patriotic or national holidays – are being held throughout the Houston area this weekend and at a variety of restaurants, bars, businesses, museums and performing arts venues.
Here is a rundown of what's going on, starting Thursday night, including both family-friendly events and those geared toward adults.
Community Art Project
7-8:30 p.m. Thursday, 605 Columbia St.
Benny Thunders, a new bar in the Heights, is kicking off Hispanic Heritage Month by providing a unique artistic opportunity. Visitors are invited to place a small, personalized item on one of three outdoor murals. Artista Elisabet will then seal the items into her work. Participants get a 10-percent-off coupon to Benny Thunders.
El Grito at Miller Outdoor Theatre
8-10 p.m. Thursday, 6000 Hermann Park Dr.
To kick off the celebration of Mexican Independence Day, Miller Outdoor Theatre is hosting a traditional "El Grito," or battle cry, featuring Son Rompe Pera, a five-piece cumbia group from Mexico City. The free performance can be viewed in person or online as it will be livestreamed at www.milleroutdoortheatre.com/miller-dream-streams/.
El Grito at Monkey's Tail
9 p.m.-midnight, 5802 Fulton St.
The Northside bar will provide guests with a free round of Mexican Candy shots at 11 p.m. for El Grito. There also will be cumbia dance music from DJ Beat Sicarios.
Fiestas Patrias at Telomarket
5 p.m. Friday, 5702 Lyons Ave.
The Fifth Ward grocery store is celebrating by offering free food, raffles and music. Also on tap are folklorico dance performances.
Hispanic Heritage Month Celebration
6-8 p.m. Friday, 816 Town and Country Blvd. Suite 131
A women-owned business networking event will be held at Kendra Scott City Centre, sponsored by the jewelry maker and The Brunch! Mixer & Market. There will be a fireside chat with Latina entrepreneur Ellyse Espinoza along with drinks, light bites, music and swag.
Spanish Village Two-Day Fiesta
Friday-Saturday, 4720 Almeda Rd.
The popular Tex-Mex restaurant in Houston's Museum District is offering food and drink specials to commemorate Mexican Independence Day and the start of Hispanic Heritage Month. El Clasico Enchiladas will be sold for $10.99 all day Friday, when there also will be mariachis performing from 6-8 p.m. Spanish Village Margaritas are available for $5 all day Saturday.
Fiestas Patrias at Children's Museum Houston
10 a.m.-3 p.m. Saturday, 1500 Binz St.
Immerse yourself in Latin American culture for the general admission price of $15. A mariachi band is scheduled to perform from 2-3 p.m., with an El Grito de Dolores ceremony at 2:15 p.m. followed by dancing from Ballet Folklorico Las Americas. There also will be Mola textile art.
Fiestas Patrias at Fort Bend Children's Discovery Center
10 a.m.-6 p.m. Saturday, 198 Kempner St. in Sugar Land
Bring the family and celebrate the birth of Latin American countries such as Chile, Costa Rica, El Salvador, Guatemala, Honduras, Mexico and Nicaragua. On display will be Mola, traditional Mexican folk art, as well as a performance by Intempo Dance from 11 a.m.-1 p.m. The cost is $15.
Fairmont Library's Fiestaversary
11 a.m.-1 p.m. Saturday, 4330 Fairmont Pkwy. in Pasadena
A performance by Calmecac Indigenous Organization highlights the event, which is in celebration of Hispanic Heritage Month as well as Fairmont Library's 30th anniversary. Crafts, giveaways and refreshments also are part of the plans.
Hispanic Heritage Month–Movies
4-8 p.m. Saturday, 16535 Southwest Fwy. in Sugar Land
First Colony Mall is hosting a special presentation of Movies on The Lawn, with a double feature of "Coco" and "Encanto!" There will be free popcorn along with photos and games.
El Venado Grand Opening
Saturday-Sunday, 6502 Washington Ave.
According to multiple reports, the new restaurant and bar will celebrate Mexican Independence Day as well as its grand opening this weekend. Parrilladas, featuring carne asada, chicken and sausage, will be sold for $21. Also, select tequila cocktails will be upgraded with 1800 Cristalino at no additional charge.
Hispanic Heritage Month Art Contest at GOFM
9 a.m.-noon Sunday, 28th Street and Market Street in Galveston.
Celebrate the start of Hispanic Heritage Month by viewing artwork from Galveston County students. The pieces that will be on display are part of an ongoing art contest.
Fiestas Patrias Expo & Open House
Noon-5 p.m. Sunday, 12503 Telge Rd. in Cypress
La Hacienda Banquet Hall is providing tours and a collection of vendors as part of a free event. There will be food and cake tastings, giveaways and a gala dress show.