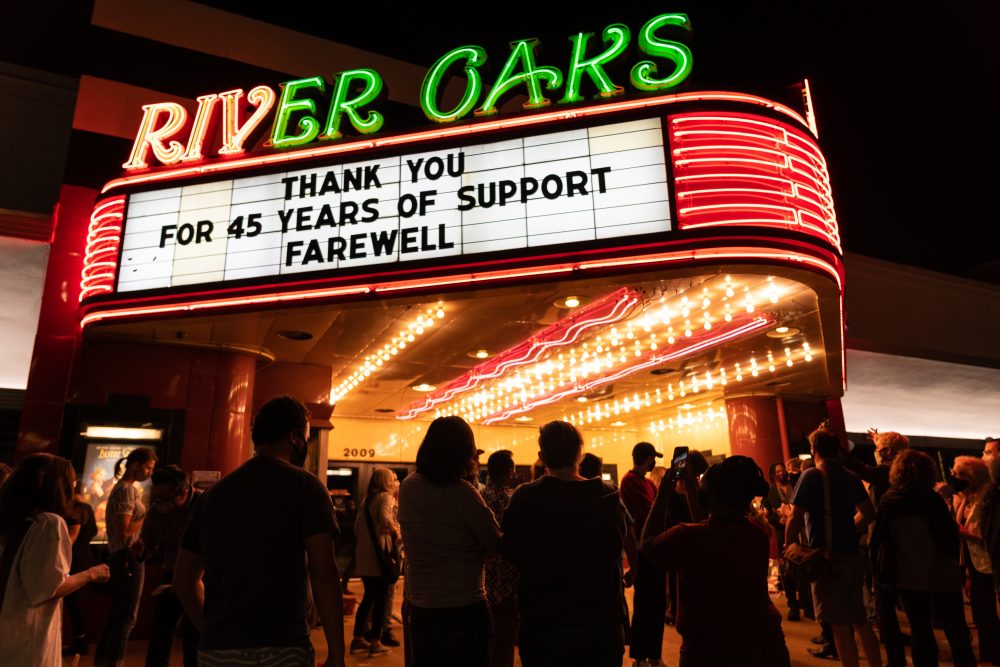 After nearly a month of community outcry, the River Oaks Theatre closed its doors indefinitely on Thursday, after lease negotiations fell through between property owner Weingarten Realty and leaseholder Landmark Theatres.
The theater was built in 1939, and had been operated by Landmark since 1976.
Now, it joins countless other businesses that have shuttered due to the pandemic.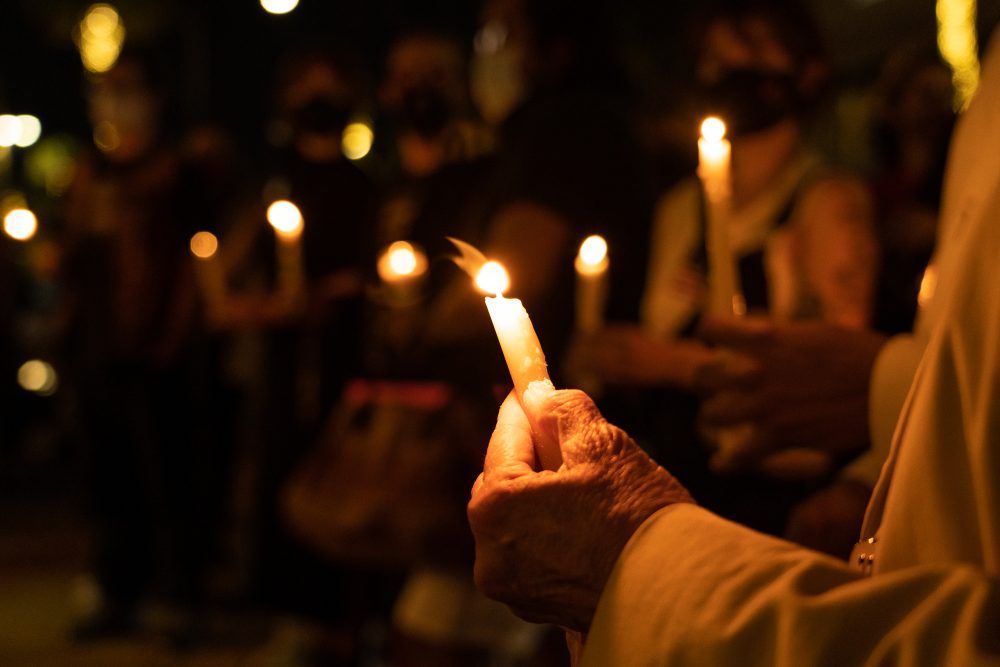 At a candlelight vigil outside of the theater Thursday evening, after its last showing, many spoke about their personal connection to the theater and the community it fostered. They shared their favorite experiences. They sang songs from the Rocky Horror Picture Show, a film synonymous with the River Oaks Theatre, which held a long-running interactive "Rocky Horror" experience for years, blurring the line between audience and film.
Among those who spoke was Angel Albarran, 29, who first visited the venue in April 2012 to see The Rocky Horror Picture Show with friends. He later even joined the cast of characters who performed live during the interactive experience.
"That was a big awakening for me," he said. "Finding that sense of community is what brought me back to the theater."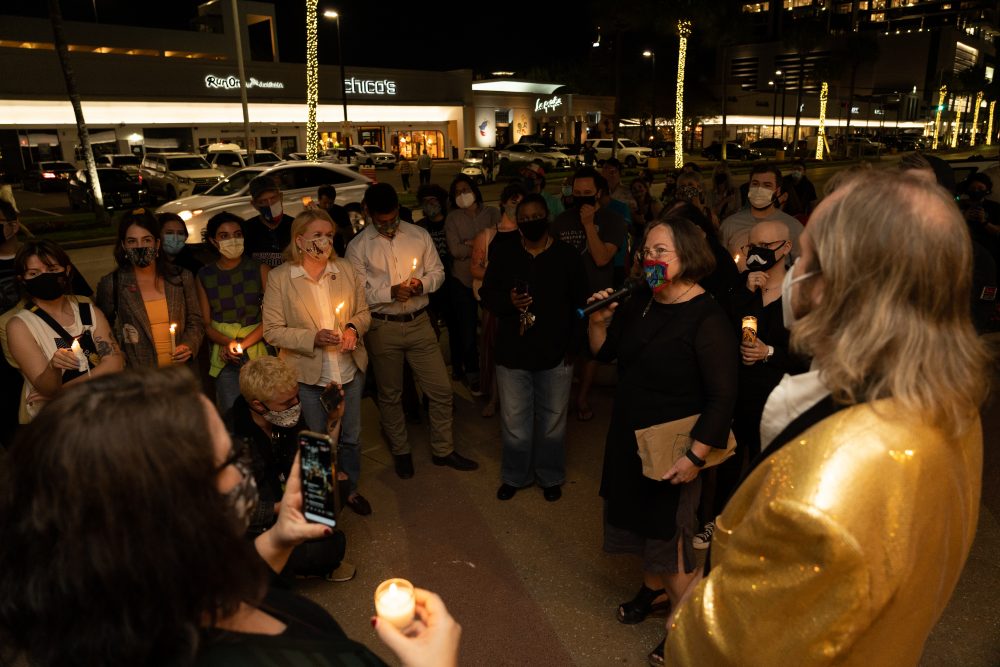 The microphone continued to be passed throughout the crowd, eventually finding its way to U.S. Rep. Sylvia Garcia, D-Houston, who was in attendance.
"This is my theater of choice and it's just tragic that the parties can't come back to the table," she said. "Houston without River Oaks is like a library without books."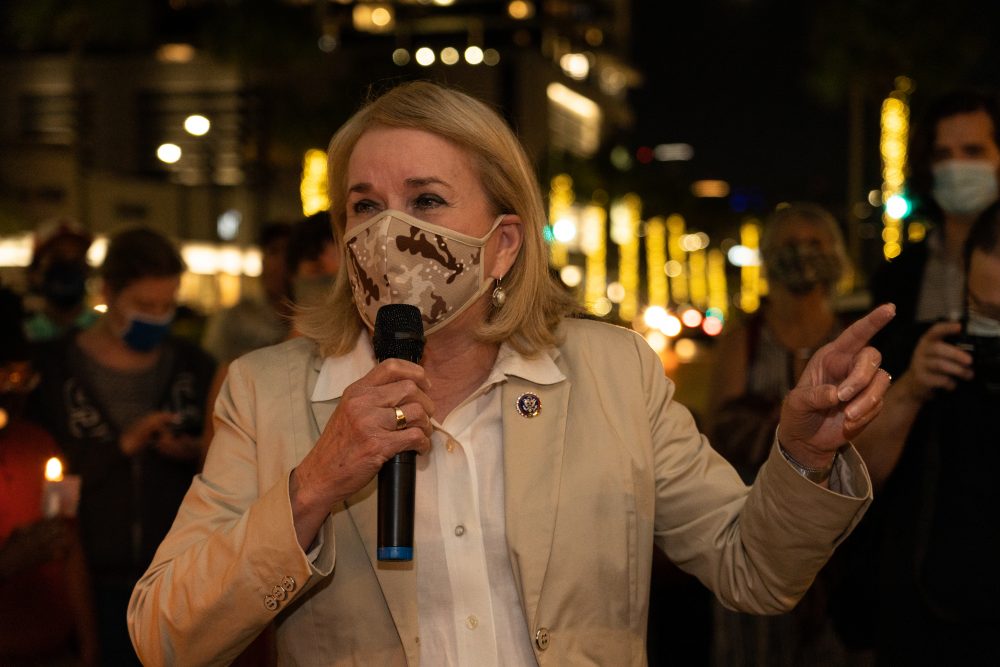 The vigil was organized by Sarah Gish, 57, who co-founded Friends of River Oaks Theatre, a group that was formed by community leaders and activists in response to the theater's closure. She had previously worked at the theater for several years, and watched all three films on the theater's final day.
"I just sat there thinking, this is it," she said. "I've really missed seeing movies on the big screen, and to be able to come back finally, and then to have it shut down is really, really sad."
Kyle Vaughn, 31, also co-founded the group and was involved in the theater's Rocky Horror Picture Show interactive experience for the last 10 years. He's been the show's MC for the last three years.
"This theater is one of my homes, and today, as a 31-year-old, it's my last home," he said. "We are attempting to fight this fight even though this leasing battle is now over."
Tickets sold quickly on Thursday as Houstonians came to see one final show. Vijay Kale, 48, and Komal Shaw, 46, watched Minari and left the theater as the vigil began. Then they stayed and said their own farewells.
"It's sad to see such a great institution leave us," Kale said. "We really wanted to come to pay our respects one last time, because we've been coming here for decades."
"I've been coming here since college, and now it's like 30 years later," Shaw said. "I've seen movies here that I wouldn't have seen if I hadn't come. It's not the same to watch a movie at home."