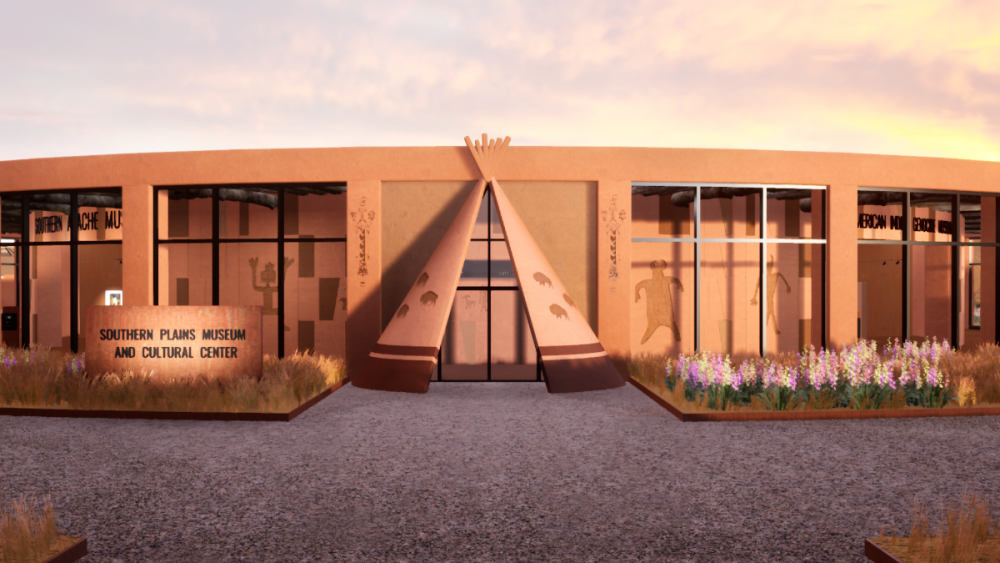 The Houston region is home to about 68,000 Native Americans from all tribal nations, according to the 2010 Census, and Native American history is deeply embedded in Texas' frontier past.
The city now has a platform to celebrate and educate the public about Indigenous histories. The virtual Southern Plains Museum and Cultural Center in Houston was launched by the nonprofit Southern Apache Museum — which had formerly existed as a physical museum until 2017 — with a $10,000 grant from the Mayor's Office of Cultural Affairs.
The announcement comes during Native American History Month and in the wake of City Council's vote earlier this fall to officially recognize Indigenous Peoples' Day in Houston as the second Monday in October.
Through renderings of art, artifacts, videos and virtual exhibits, visitors can learn about Indigenous nations, including the Alabama-Coushatta, Choctaw, Comanche, Cherokee, Lipan Apache, Navajo, Ponca, Tunica Biloxi, Muskogee Creek and Aztec. The online experience – which has an interactive component available through a downloadable application – takes the viewer through a full virtual experience, including a Southern Apache Museum and American Indian Genocide Museum. There is also a virtual library, garden, and more.
The public can access the Southern Plains Museum and Cultural Center here.
Organizers hope the virtual space will eventually lead to a physical venue for Indigenous collections in Houston.
"Mayor Sylvester Turner will go down in history as the Mayor who finally recognized the Indigenous community in Houston, and the Native American Indian community will always remain grateful for the recognition," read a statement from Chance L. Landry, founder of the Southern Apache Museum and Lipan Apache artist. "Our Mayor will lead us out of the shadows into the scope of visibility in this great city of ours."