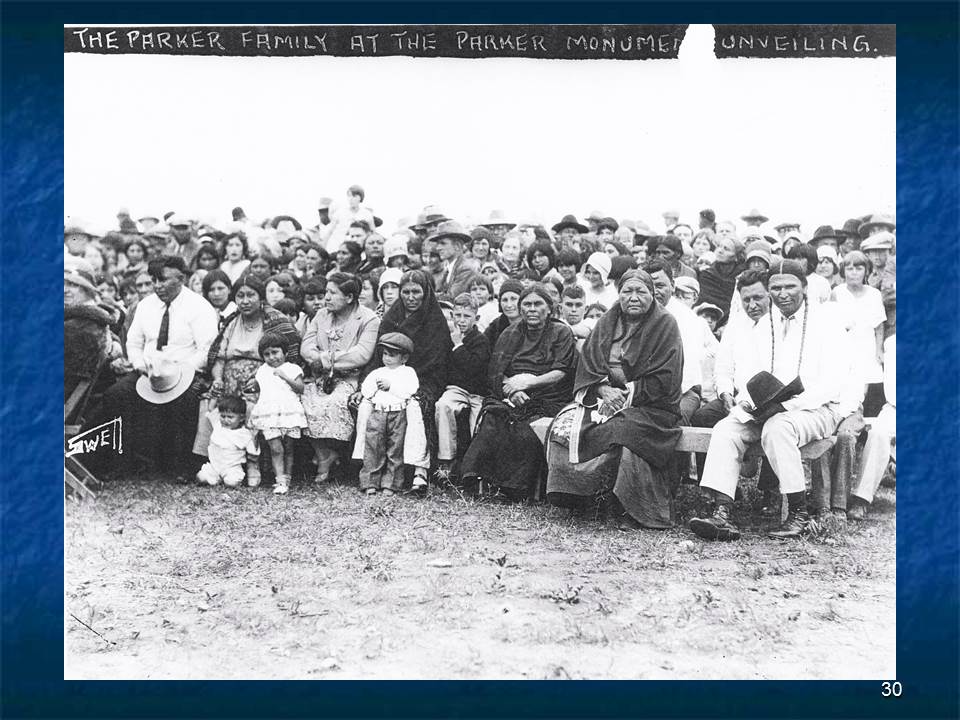 In 1836, 9-year-old Cynthia Ann Parker was taken from her family during a Comanche raid. The Parkers were white settlers who came to Mexia, Texas from Illinois, and the raid was part of the ongoing conflict between Comanches and Texans encroaching on Native land.
Over the years, Cynthia Ann grew up with the Comanche people, married Chief Peta Nocona and became mother to three children – including Quanah, who would grow up to be one of the greatest Comanche leaders. She lived as a Comanche for 24 years, until she was recaptured by the Texas Rangers.
The story of mother and son is told through The Cynthia Ann and Quanah Parker Exhibit: A Woman of Two Worlds and A Man in Two Worlds, a collection of more than 40 rare photos illustrating their lives, which continue to resonate today in the re-examining and reckoning of racial and social injustice.
Originally assembled in 2002 in Fort Worth, the travelling photo exhibit is on display at the Sam Houston Memorial Museum in Huntsville for the first time, through efforts of the Texas Lakes Trail Region. The photos will be on display through Sept. 27.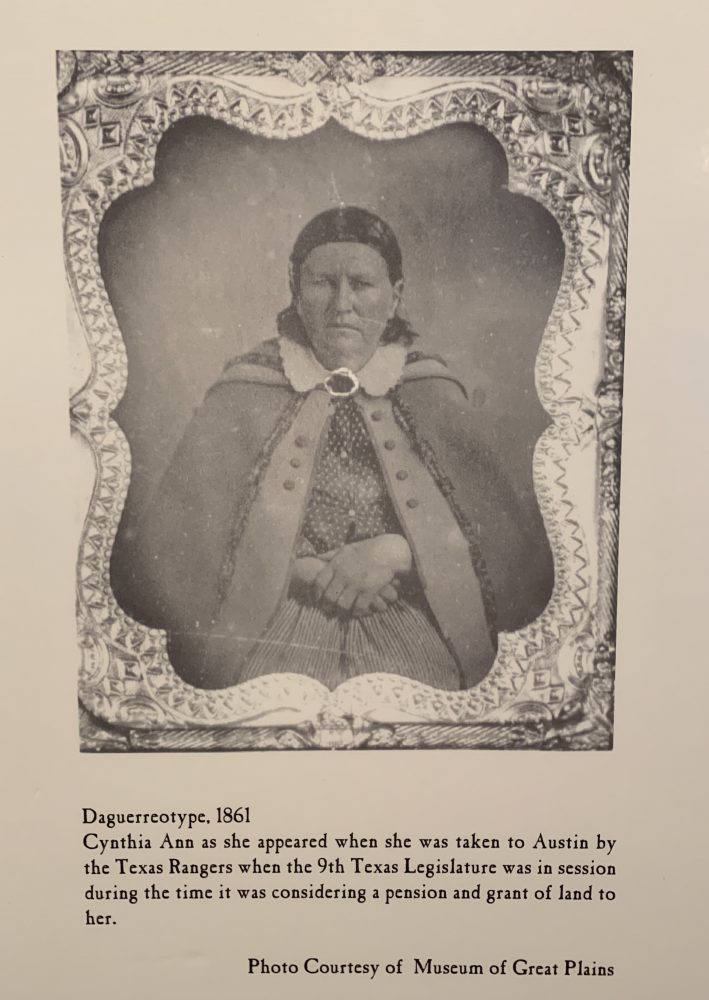 Douglas Harman, a Lake Trails Region board member and one of the organizers along with principal researcher Clara Ruddell and Bob Ruddell, said the exhibit was important to understanding not just Texas history, but also Native American history in the United States.
"What it really should do...is raise questions about how the Anglo world treated the Indigenous people, the Native Americans, and this is kind of an example of the kind of tragedies that befell the Native Americans," Harman said.
"If you look at the bigger picture, it wasn't until many years later that Native Americans were given the right to vote and the recognition as citizens. So there's kind of a national tragedy that is also reflected in this story, beyond just this tragedy of a mother and a son."
When Cynthia Ann was recaptured and returned to her white family at age 33, she struggled to adjust. She was never reunited with her son, Quanah, who was the last free Comanche chief to surrender to the U.S. government in 1875.
"The significance of Quanah is that he was a great leader in wartime," said Lance Tahmahkera, a direct descendent of Quanah Parker. "He kept us out on the plains (as hunters and warriors) when all the other tribes had surrendered."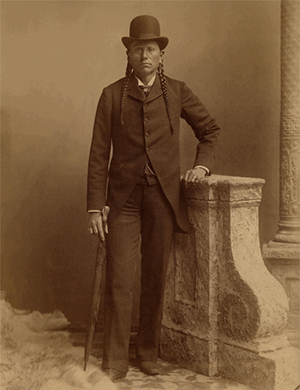 After surrender, Quanah became principal chief over all the Comanches on the reservation in Oklahoma. He was a judge, he negotiated land leases with West Texas ranchers, and he befriended President Theodore Roosevelt.
"He became a very powerful, important person after he surrendered, and his (later) significance is that he helped us transition from the life of the plains of the warrior to the life that we now live," said Tahmahkera.
"He understood how important it was, that we were never going to hunt the buffalo on the plains again. We were not going to be raiders, we were not going to be warriors out living in the teepees, free on the plains. Those days were over...He helped our tribe from going extinct."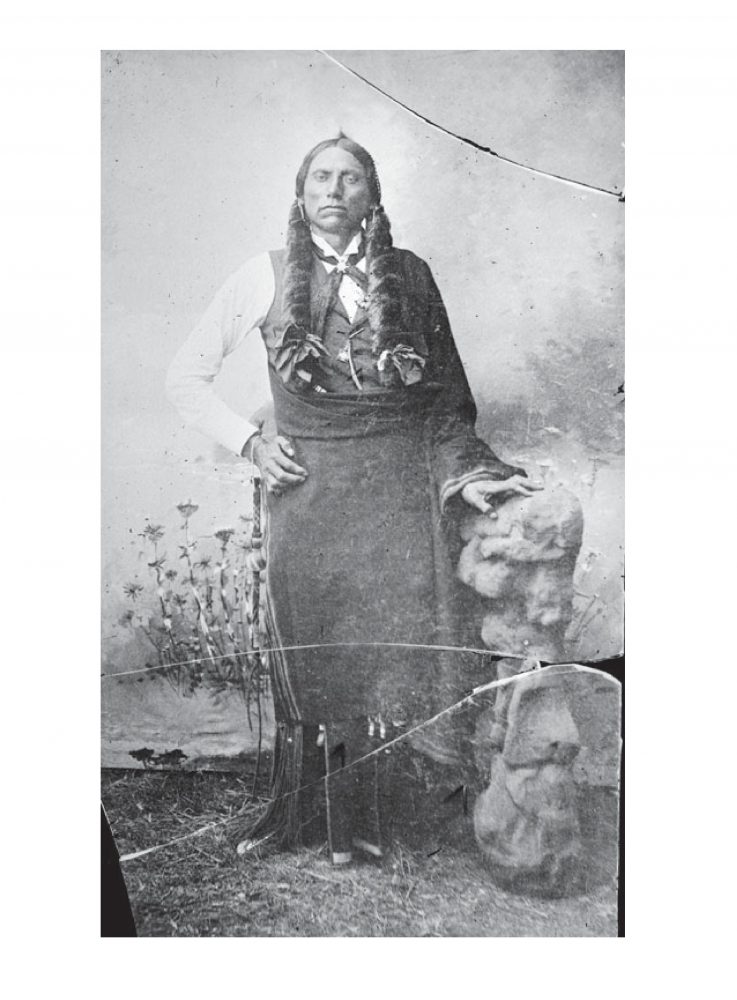 In search of what had happened to his mother, Quanah later tracked down Parker descendants in East Texas.
When he discovered that she had died, he reinterred her body on the reservation in Oklahoma near his home.
For Tahmahkera, the exhibit is way of sharing a very personal connection to his family and remembering the great Comanche heritage of Texas.
"You know, you're looking at my family up on the wall. But more importantly it remembers our past. Our past is not forgotten," Tahmahkera said. "I can tell you that for the Comanche people, we never wrote anything down. We never had a written language until 1995...We were storytellers, but this exhibit puts it up on the wall for you to see what we're talking about amongst ourselves. It's a verification of who we are, of our life and our significance to this area."
Listen to the complete interview with Lance Tahmahkera below:
Listen to the complete interview with Douglas Harman below: