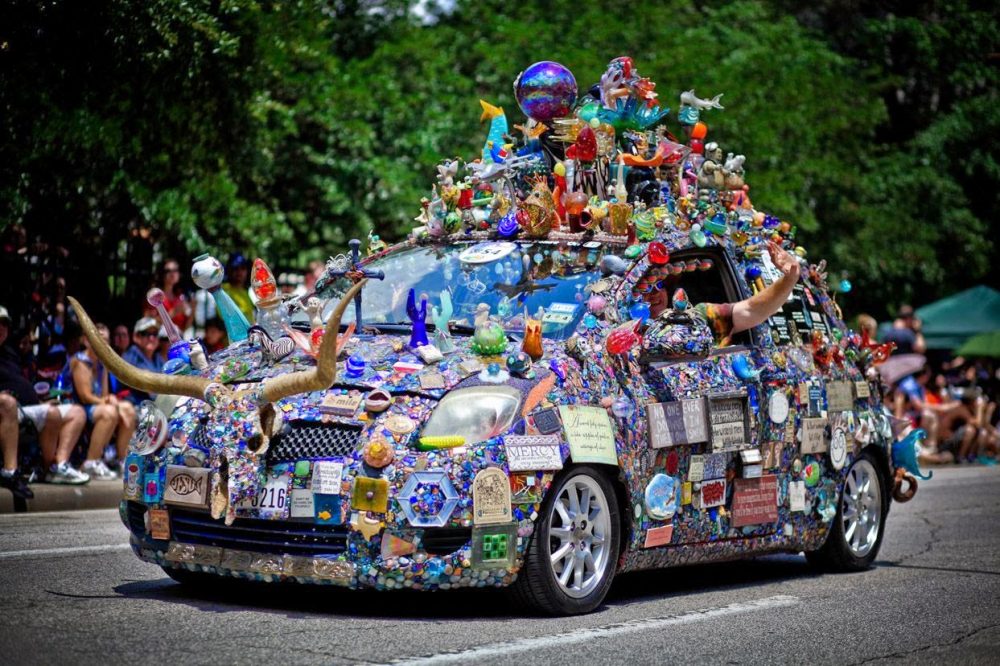 The COVID-19 crisis has forced the long-running Art Car Parade to cancel its traditional in-person festivities.
But the 33rd annual celebration of quirky and outrageous mobile masterpieces will still take place this weekend — virtually.
On Saturday and Sunday, parade organizers are launching events and programs anyone can watch online or on TV, including footage of past parades, Art Car: The Movie, interviews with artists showcasing never-before-seen art cars, and video messages from notable Houstonians reflecting on the city's art car culture.
Viewers can also take live virtual tours of three Houston folk art and civic art landmarks: The Orange Show and The Beer Can House, which are currently closed, and Smither Park.
The programs will be broadcast on Facebook Live, YouTube, HTV and ABC-13, in conjunction with the Orange Show Center for Visionary Art and the Houston Mayor's Office of Cultural Affairs and Office of Special Events.
A complete schedule is on the Art Car Parade website.