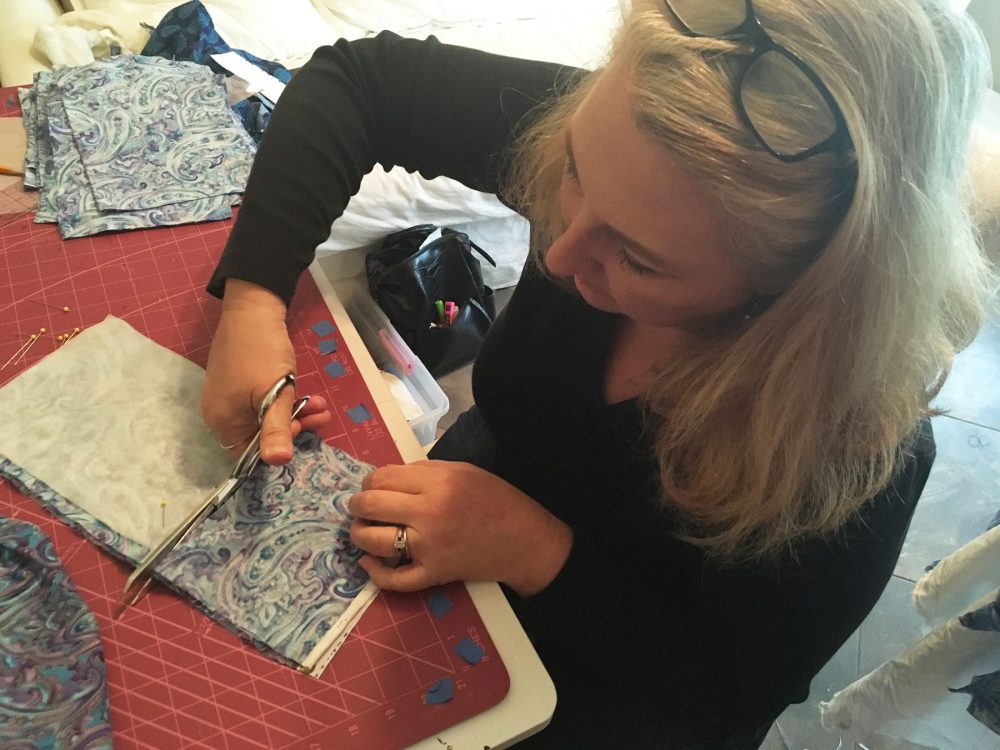 Local artists, designers and theater companies are using their skills and resources to help COVID-19 first responders.
As hospitals feel a strain on resources, with official cases of COVID-19 growing daily and unofficial counts taking up even more beds in medical centers across the region, those arts groups are doing what they can to chip in, even as their own seasons and performances have been put on hold.
In response to a shortage in protective masks, for example, Houston Grand Opera spearheaded a donation of 700 face masks to St. Joseph Medical Center last week.
Meg Edwards, assistant stage manager, rallied members of HGO's costume shop and the Local 896 Wardrobe Union to sew the masks in a little under a week, using fabric donated by the opera company and Theatre Under The Stars.
"Most of the entertainment industry are out of work right now, and we all have skills that can be used to help this crisis," said Edwards. "Our costume shop is used to building corsets and bustles and giant dresses and tail coats, and all of that kind of stuff. There's no reason that they are not more-than qualified to make a face mask."
In continuance of the #HGOFamily using their artistic talents to lend a helping hand, the costume department has sewed together roughly 700 masks for Houston's fearless healthcare professionals.

Can we get a virtual round of applause for our costume team?! pic.twitter.com/5PnxbeMA4O

— Houston Grand Opera (@HouGrandOpera) March 31, 2020
According to Edwards, as elastic becomes harder to find, wardrobe makers were able to take advantage of the costume shop's elastic supply to make the masks, which have since been distributed to nurses, doctors, housekeeping and janitorial staff at the hospital.
Edwards said they will continue making masks as long as there is a shortage — no matter what.
"We're all working from home, but people can bring them to the costume shop," Edwards said. "I will go every Monday to pick up masks until the need subsides."
Costume designer Donna Southern Schmidt, who manages Costume Connection Houston, is sewing 200 face masks for medical workers, with a partial donation already made to Lyndon B. Johnson Hospital.
Schmidt enlisted the help of other local designers and sewers, and uses fabric donated by Main Street Theater. And, Schmidt said, the masks are intended to uplift as well as protect first responders: The colorful fabric comes from plays such as The Wizard of Oz, which she designed for the theater company.
"So much of our job [in the arts] is about giving back to people," Edwards said. "Just because we're not doing what we normally do does not mean that that need to give, and to help, and to be a driving force in the community isn't still there."
Listen to the full interview with HGO's Meg Edwards below: