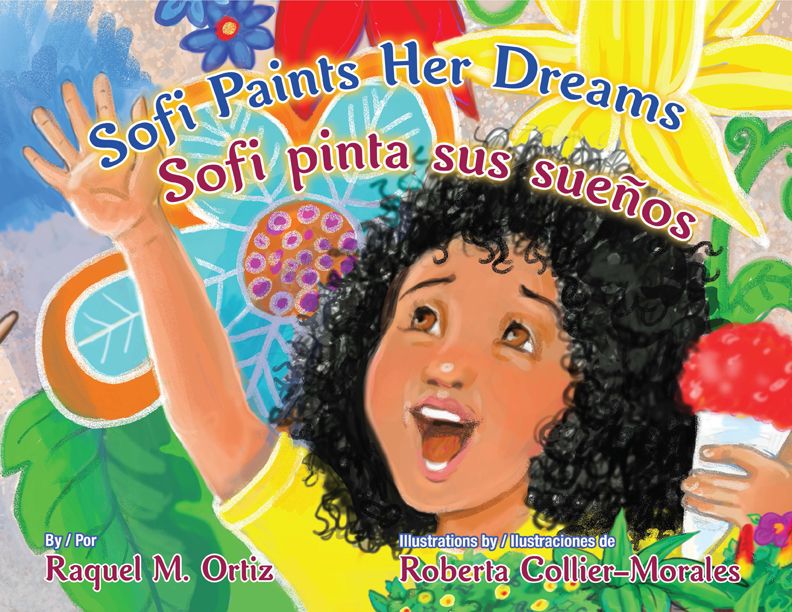 In her most recent bilingual children's books published by Piñata books, Sofi Paints Her Dreams / Sofi pinta sus sueños and When Julia Danced Bomba / Cuando Julia bailaba bomba, noted children's author and anthropologist Dr. Raquel M. Ortiz takes us on musical, geographical and artistic journeys through the eyes and dreams of two young Latinas.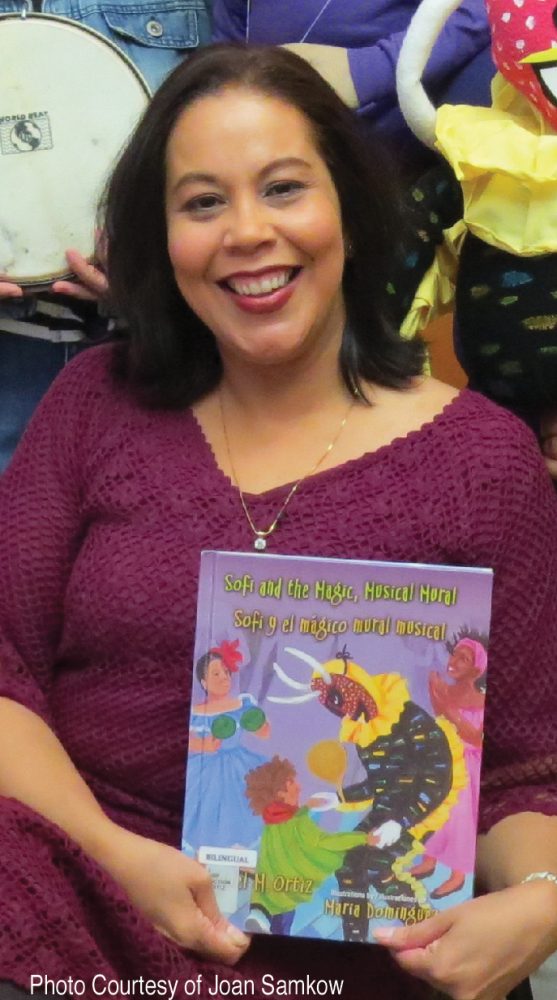 Sofi Paints Her Dreams / Sofi pinta sus sueños
Sofi has not had a good day in school. In addition to not doing well on her spelling test, she did not finish her color wheel in art class because she was not able to make the color purple. Sofi's older sister Esmeralda gives her a hug and promises that things will get better. While ordering a cherry ice from the vendor across the street, Sofi notices a beautiful garden and decides to take a closer look. In the garden, Sofi discovers paintings of large leafy plants and begins to run her fingers over the surface of the paintings. The scene changes to a garden in San Pedro de Macorís in the Dominican Republic. A young boy named Juan Luis (Juan Luis Guerra) is strumming his guitar and practicing his new song. Juan Luis asks Sofi to help him complete the lyrics to his new song and, after a bit of hesitation, Sofi comes up with a perfect rhyme for the last line. Sofi and Juan Luis then travel on an imaginary journey to Croix de Bouquets in Haiti to visit the artist Guerlande (Guerlande Balan) as she works on her unique Haitian metal art. Guerlande asks Sofi to help her come up with just the right shade of purple to complete her current metal sculpture.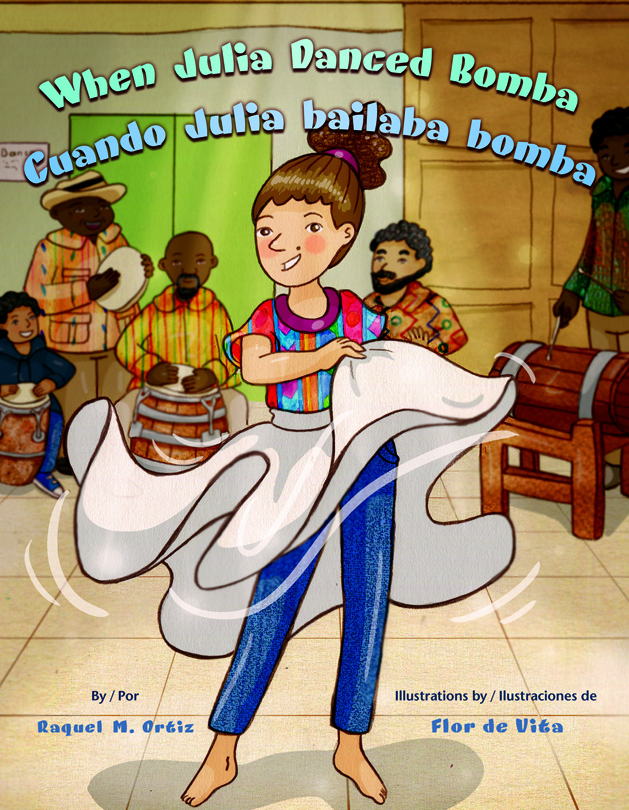 When Julia Danced Bomba / Cuando Julia bailaba bomba
Julia and her brother Cheíto attend bomba class each Saturday at the community center. Cheíto is a natural percussionist and loves to the play the barriles. Julia is bit hesitant and shy about dancing in public — she prefers to dream of being an astronaut. Julia greatly admires the dancing abilities of her older friends and younger cousin but so far has been unable to follow the bomba beat as well as them. On this particular Saturday, the older and younger students dance together. Julia stops worrying about taking the correct steps and allows the intoxicating rhythm of the drums to inspire and motivate her during her solo dance. After Julia's dance, 16-year-old Yamarís, the best dancer in the group, gives Julia a big hug and congratulates her on a job well done.
Listen to the full interview with Houston Public Media's Eric Ladau and Dr. Ortiz in the audio below.