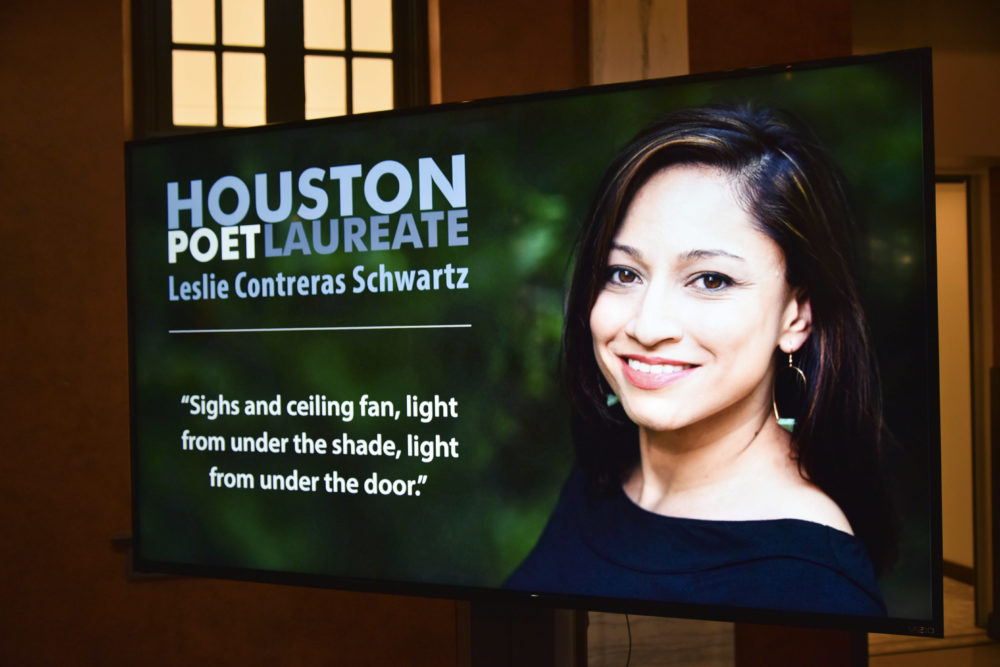 During her two-year term as the Houston Poet Laureate, Leslie Contreras Schwartz will teach writing workshops, with an emphasis on outreach to vulnerable populations, especially youth.
"Helping people who do direct service for homeless youth, LGBTQ youth, youth in detention, youth going through rehab – that's a focus, but really these workshops will be available to everyone," said Contreras Schwartz.
From those workshops, she plans to create a tool kit for people working in those communities, so that they can continue to teach writing as a way to heal and empower.
"I am trying to give people a tool to be able to use writing to recover from trauma, PTSD, from addiction, to use it whenever they feel like they are in need," she said.
Having dealt with mental illness in her own life, Contreras Schwartz hopes to merge her personal knowledge of recovery and therapy into her new role. She says that poetry is not just about spilling feelings onto a page, but also a way to process experiences with intention.
"There's something very particular if you approach writing mindfully with the idea that, no, we can't control where emotions come from. But we can decide how we're going to look at difficult experiences, we can decide how we're going to filter that and then move on with the knowledge of this experience," Contreras Schwartz said.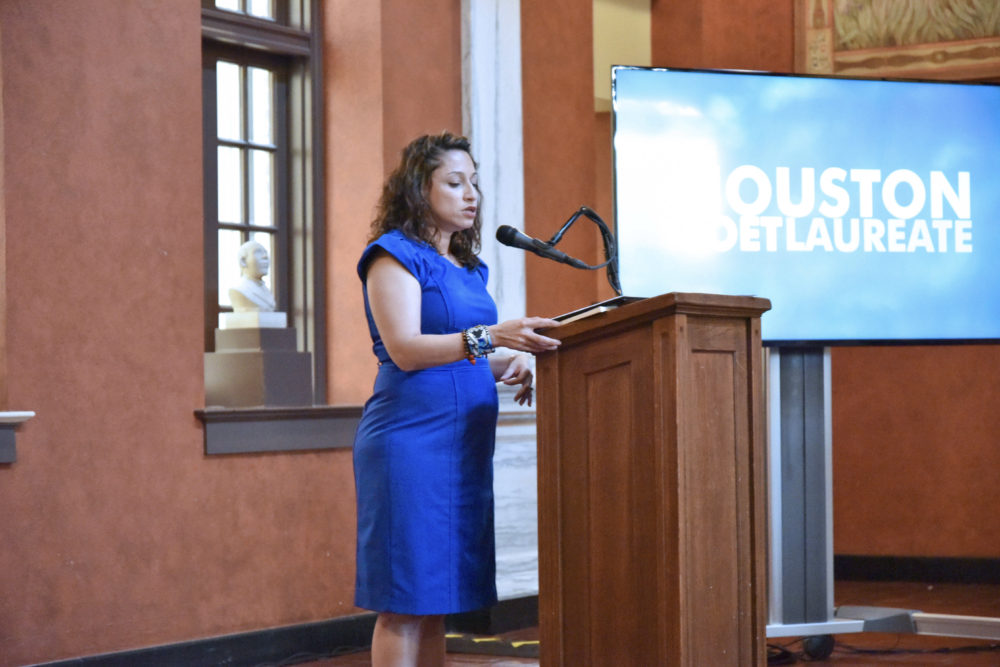 Alarmed by the rise in teen suicide rates, Contreras Schwartz hopes these workshops will provide more resources and accessible opportunities for Houston youth in need.
She also plans to curate a digital publication of poems selected from the workshops for the Houston Public Library website and then create posters of those poems around the city.
"This post is a perfect opportunity for me to blend my love for poetry [with] my passion for bringing poetry into the community and helping people to see themselves as poets," said Contreras Schwartz.
A native Houstonian whose great-grandfather came to the city in the early 1900s, she said she is extremely honored to serve in her new position. "I just wish that my grandparents were here to share it with me because Houston to me is associated with the idea of family because so many generations of our family have lived here," she said.
Appointed on April 30, Contreras Schwartz is the fourth Houston Poet Laureate, succeeding Deborah D.E.E.P. Mouton. Selected through an application and interview process by a literary panel and Mayor Sylvester Turner, the position receives a $20,000 honorarium, funded by the City of Houston Hotel Occupancy Tax dedicated to the arts.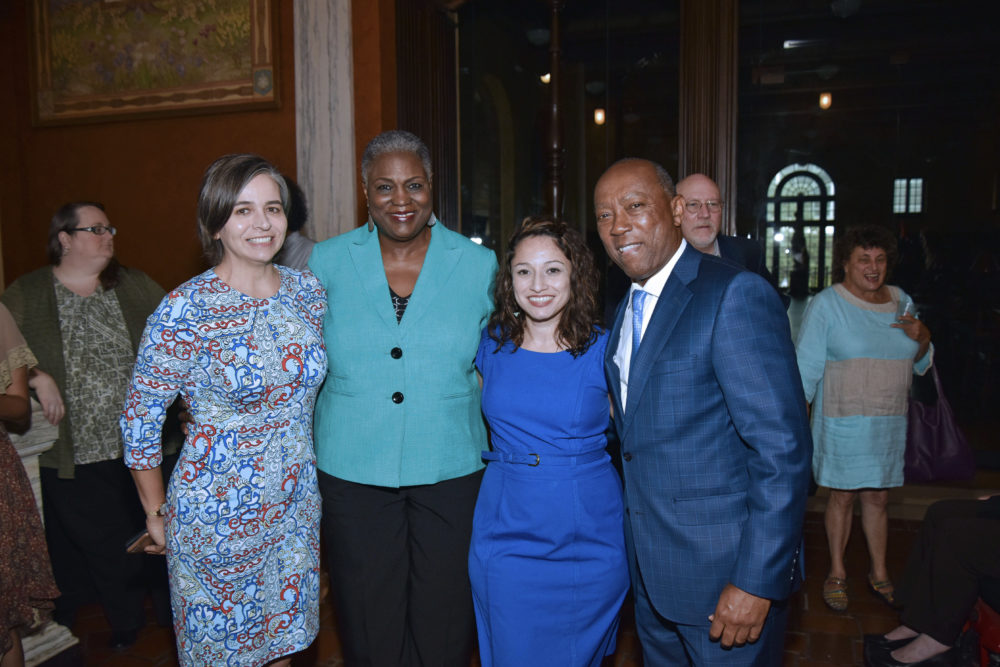 Listen to Leslie Contreras Schwartz read her poem "Incantation," from her forthcoming collection:
Listen to Leslie Contreras Schwartz read her poem "Roots," from her collection Nightbloom & Cenote:
ROOTS
Something thawed last night.
Roots changed from open palms
To finger claws insisting
Itself into the ground
To push, push buds pushing
through dark layers that had, just yesterday,
been caged in its coffin made of self.
This is the time to let things root and grab
while the world remains open to the idea.
Take me, take me with you, each tendril of root, each branch
that stretches out and doesn't break or snap or mold and die,
Take me with you, it all says to the world before the shift,
that eventual shift, when little things die for any stupid reason.
I stand barefoot in the garden.
Gratefulness is not enough, never
Enough. I want to live, to plant
Seedlings into compost until its green growth,
Its tender shoot that breaks into glory
is unbearable to look at, that little head
that wobbles, ready to bloom or snap.
The poem, "Roots," is reprinted with permission of the author.