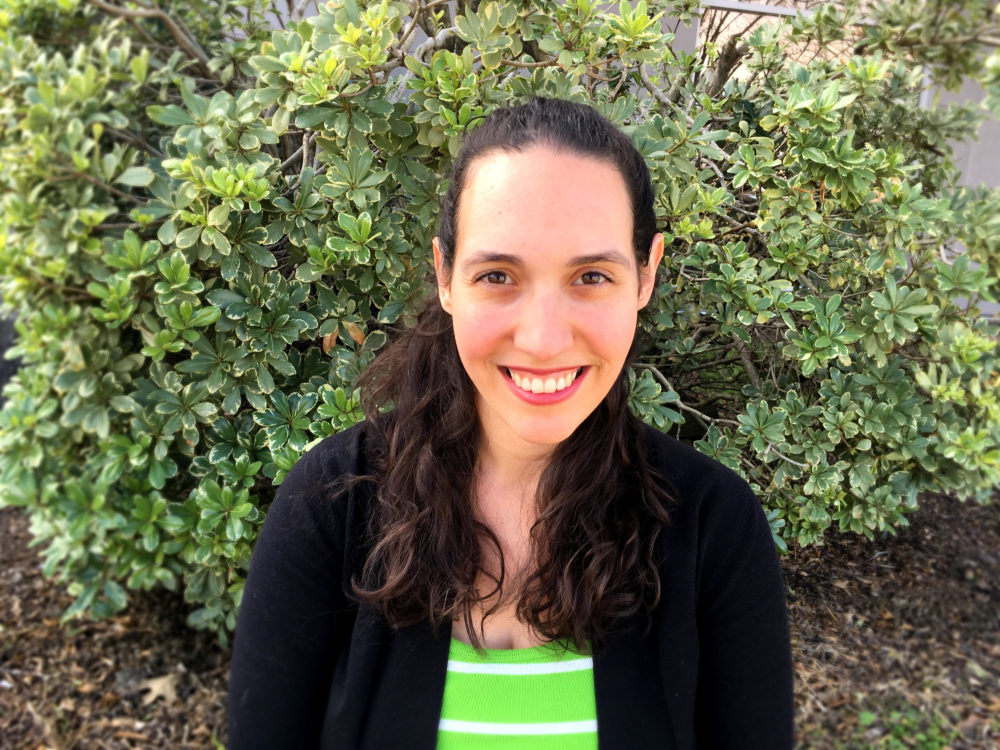 In this sound portrait, we meet poet Eloísa Pérez-Lozano. She talks about an influential teacher, finding inspiration in being a mom and what poetry means to her. She reads her poem, "Hiding You Under Me."
Eloísa Pérez-Lozano writes poems and essays about Mexican-American identity, motherhood and women's issues. A 2016 Sundress Publications Best of the Net nominee, her work has been featured in The Texas Observer, Houston Chronicle and The Acentos Review, among others. Her first book about breastfeeding and motherhood is forthcoming from Bountiful Balcony Books in early 2020. She lives with her family in Houston.
Hiding You Under Me
I want to shrink you down,
tuck you between my breasts and rib cage,
settle you into the valleys between bones,
held in place by my supple underness,
never explored.
I want to protect you from madmen
in schools, concerts, and churches
angry at the cards they were dealt
that they didn't know how to play.
But I know I would miss seeing you
so inside the innocence of home, I would
cup myself, dropping you into my
waiting palm, your minuscule smile
shining up at me.
I don't want you to know the metallic smell of
warm blood rushing, gushing from your body
friends or strangers trying to stop the flow
as you leave this life without me.
It might get hot from time to time,
but you could prop me up like a tent,
feel the breeze through my blouse,
poke my fleshy ceiling, I'd fan away the heat
before hiding you again.
I want to keep you safe within my sacred space
and if someday it's our turn to face the rage
I will shield you with my softness
from the crimson coming down.
My heartbeat would again become
the soundtrack to your existence
a constant presence pulsing.
Thrumming vibrations that soothe your soul
the cadence of care.
My pulse will slow its pace
leaving you unharmed, alone
its unending echoes still alive
in the memories of your mind.
My lifeless flesh will hold you
till you're found by those who know
where to look for children
enfolded in maternal embrace.
This poem first appeared in Poets Reading the News and is reprinted with permission of the author.
Music used: Kinderszenen (excerpts) by Robert Schumann from Vladimir Horowitz: Schumann, Le départ (excerpt) and Berceuse (excerpt) by Alexandra Stréliski from Pianoscope
To learn more about this series, go here.