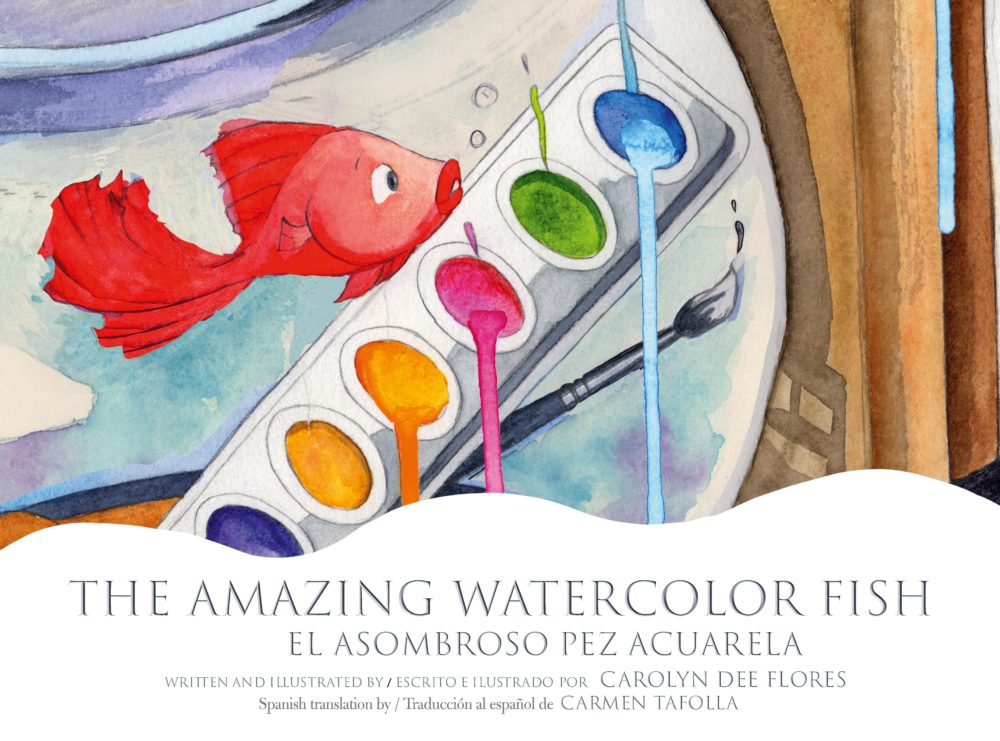 A lone fish swims in a bowl in a featureless gray room. She wonders if there is a world beyond the bookshelf, the chair and the colorless room. After listening carefully, she is surprised to hear another lone voice calling out for company.
In her new bilingual children's book The Amazing Watercolor Fish / El asombroso pez acuarela, author and illustrator Carolyn Dee Flores takes readers on an imaginary journey with her vibrant color and evocative poetry. The two new companions visit ships with wings, swimming birds and a variety of books with tantalizing stories and covers.
In addition to the English text, The Amazing Watercolor Fish contains a rhyming Spanish translation by Dr. Carmen Tafolla.
Listen to the full interview between Houston Public Media's Eric Ladau and Carolyn Dee Flores in the audio above.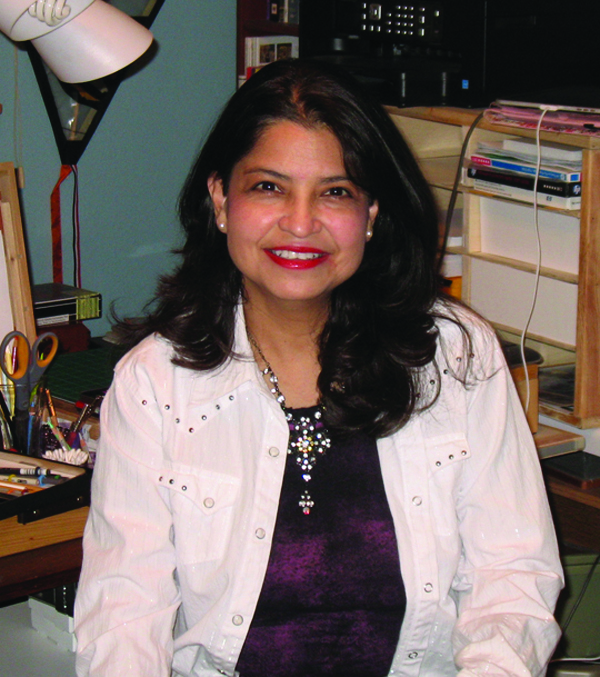 More information available at www.artepublicopress.com