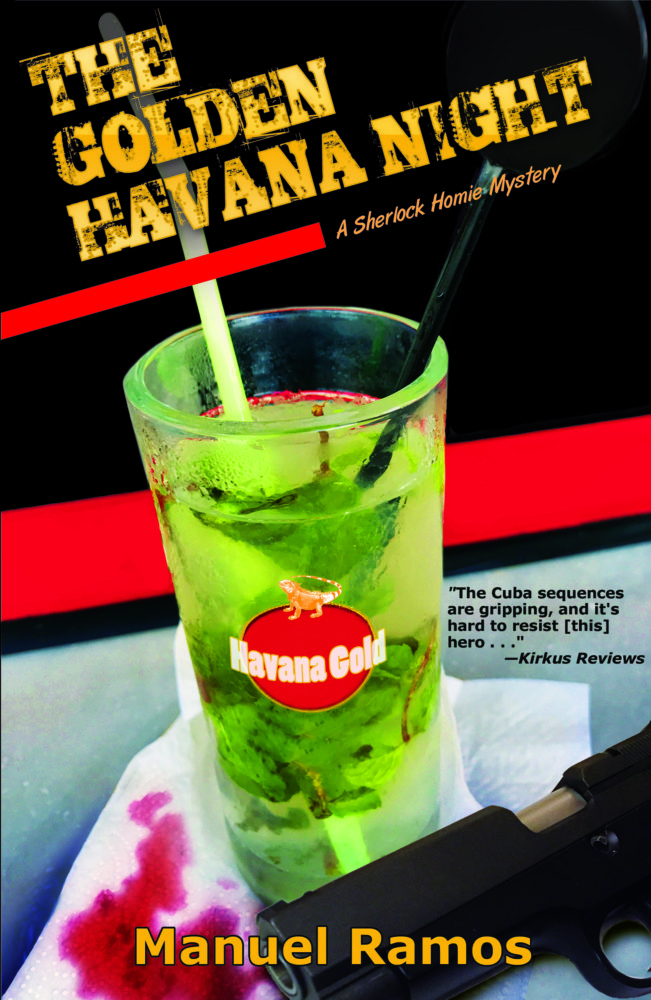 In the new novel by Manuel Ramos The Golden Havana Night: A Sherlock Homie Mystery, Gus Corral has moved on from his former life of crime. His new career as a private investigator has thus far been limited to delivering court notifications and digging up uncomfortable histories for divorce cases. This situation changes when Joaquin "Kino" Machado walks into Gus' office.
Kino is a Cuban born star of American baseball. Although he has earned great popularity (and quite a bit of money) in the United States, events from his past life in Cuba continue to haunt him and his family. Kino requests that Gus fly to Cuba and personally pay off a debt that is owed by Kino's brother. Although this is a difficult, risky and possibly an illegal task, Gus agrees to take the assignment.
As Gus is preparing to leave for Cuba, a homeless ex-cop named Leo Hudgens enters his office and asks Gus for help. Hudgens reveals that he was involved in a case of police brutality years ago and that episode has ruined his life. Hudgens wants Gus to help track down his ex-partner and bring him to justice.
More information available at www.artepublicopress.com
Houston Public Media's Eric Ladau spoke with Manuel Ramos.