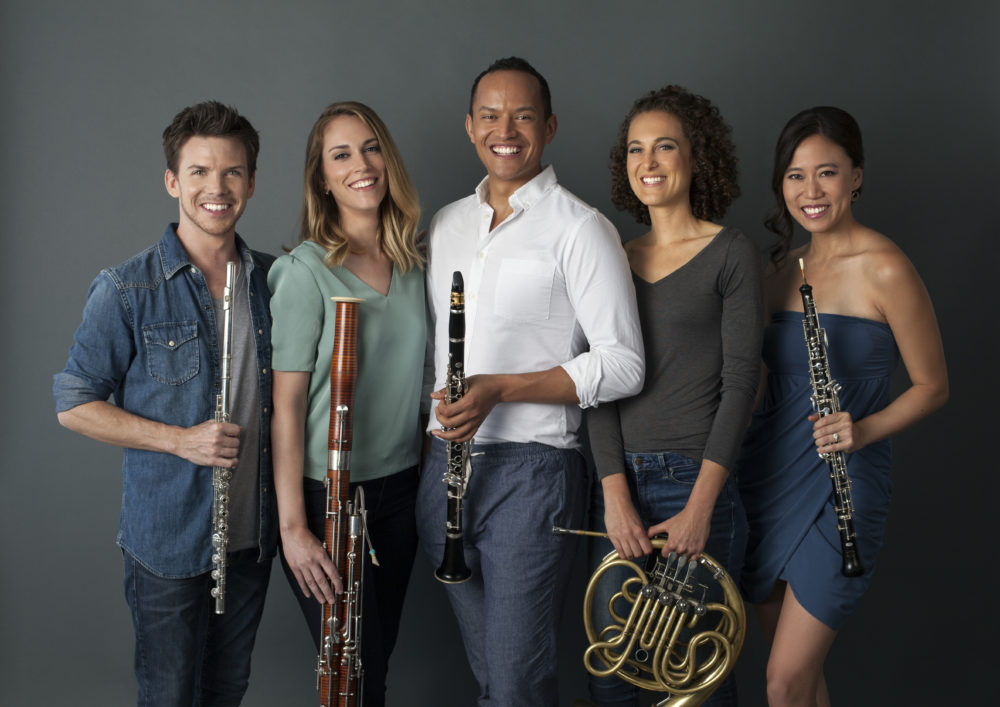 The idea of "classical music" has always had a certain connotation of sophistication and maybe a bit of stuffiness–just look at the wigs composers in the eighteenth and seventeenth centuries wore! But these days some classically trained musicians are interested in eschewing the stereotypes and even ignoring the unofficial borders between musical genres. WindSync is one such group of musicians taking that approach, often playing some classical favorites like Bolero or "Jupiter" from The Planets… but being just as comfortable with a popular tune like You Are My Sunshine or music by Radiohead.
This weekend, the quintet will be performing with drummer and composer Ivan Trevino at Miller Outdoor Theater, and ahead of the concert I spoke with bassoonist Kara LaMoure about Trevino's music they'll be premiering, the growing acceptance of fluid music genres, and what's in store for the rest of the ensemble's 10th anniversary. Hear our conversation above!
Music featured in the interview is Winter Music by Adam Schoenberg and a cover of System of a Down's B.Y.O.B. by Break of Reality.
"Rhythm + Wind" will take place at Miller Outdoor Theater tomorrow, September 29th at 8 PM.