HPM's Houston Music Highlight Series features performances that have local connections – whether spotlighting music by Houston composers, commercial recordings by Houston musicians, or performances by local or visiting artists recorded at Houston Public Media.
Brinton Averil Smith has been Principal Cellist of the Houston Symphony since 2005, and he is also Associate Professor of Cello at Rice University's Shepherd School of Music.
His latest album is Castelnuovo-Tedesco: Cello Concerto and Transcriptions for Cello and Piano, released by Naxos in June 2018.
The centerpiece of the album is Smith's live concert recording with the Houston Symphony and conductor Kazuki Yamada of the Cello Concerto by Mario Castelnuovo-Tedesco – a work that had not been publicly performed since 1935, and which Smith has described as melodic, tuneful, and beautiful.
Brinton Averil Smith shares tracks from the CD and describes his love of the concerto, the making of the album, and other fun facts below:
How and when did you discover this long-lost Cello Concerto by Mario Castelnuovo-Tedesco, and why did you become fascinated with it?
I first heard about the concerto as a twelve-year-old boy reading Gregor Piatigorsky's autobiography, "Cellist," where he tells several anecdotes about it. When I attended Juilliard, I searched for an archival recording of the debut in the Lincoln Center Library, but nothing existed. I spent years looking for the music, but it was rental only, so you really needed an orchestra library behind you to get the scores. Finally, with the help of the Houston Symphony I was able to get a trial copy of the score. Then I had to learn it, just to be able to decide if it was good enough to be worth playing! When I decided it was, the Houston Symphony was very supportive of the project, which was a leap of faith on their part, programming a concerto that hadn't been before the public in more than 80 years and without having any idea of what it would sound like!
LISTEN: Brinton Averil Smith plays the 2nd movement of the "Cello Concerto" by Mario Castelnuovo-Tedesco:
If it's such a beautiful work, how did it lapse into obscurity?
The 1935 debut (by Piatigorsky with the New York Philharmonic and conductor Arturo Toscanini) received mixed reviews because some critics felt it was "old fashioned" and insufficiently "modern." Piatigorsky, who had commissioned the concerto from Castelnuovo-Tedesco, was always busy with new projects and commissions, so he quickly moved onto his next project. But Castelnuovo-Tedesco refused to let anyone else perform the piece. I learned later that Piatigorsky did make his students at the Curtis Institute learn the piece, so he obviously thought highly of it. But he was too busy to continue repeating it, and Mario wouldn't allow anyone else to.
This recording is based on your live concert performances with the Houston Symphony in April 2017. Can you describe how you felt on those nights, knowing that you were giving the first performances of that concerto since 1935?
I felt an enormous sense of responsibility to the piece and to Mario Castelnuovo-Tedesco. I'm not sure I've ever worked that hard on a concerto before, but I felt like it was up to me to give the piece a second chance, and I wanted to leave the stage feeling like I had done everything I could for it.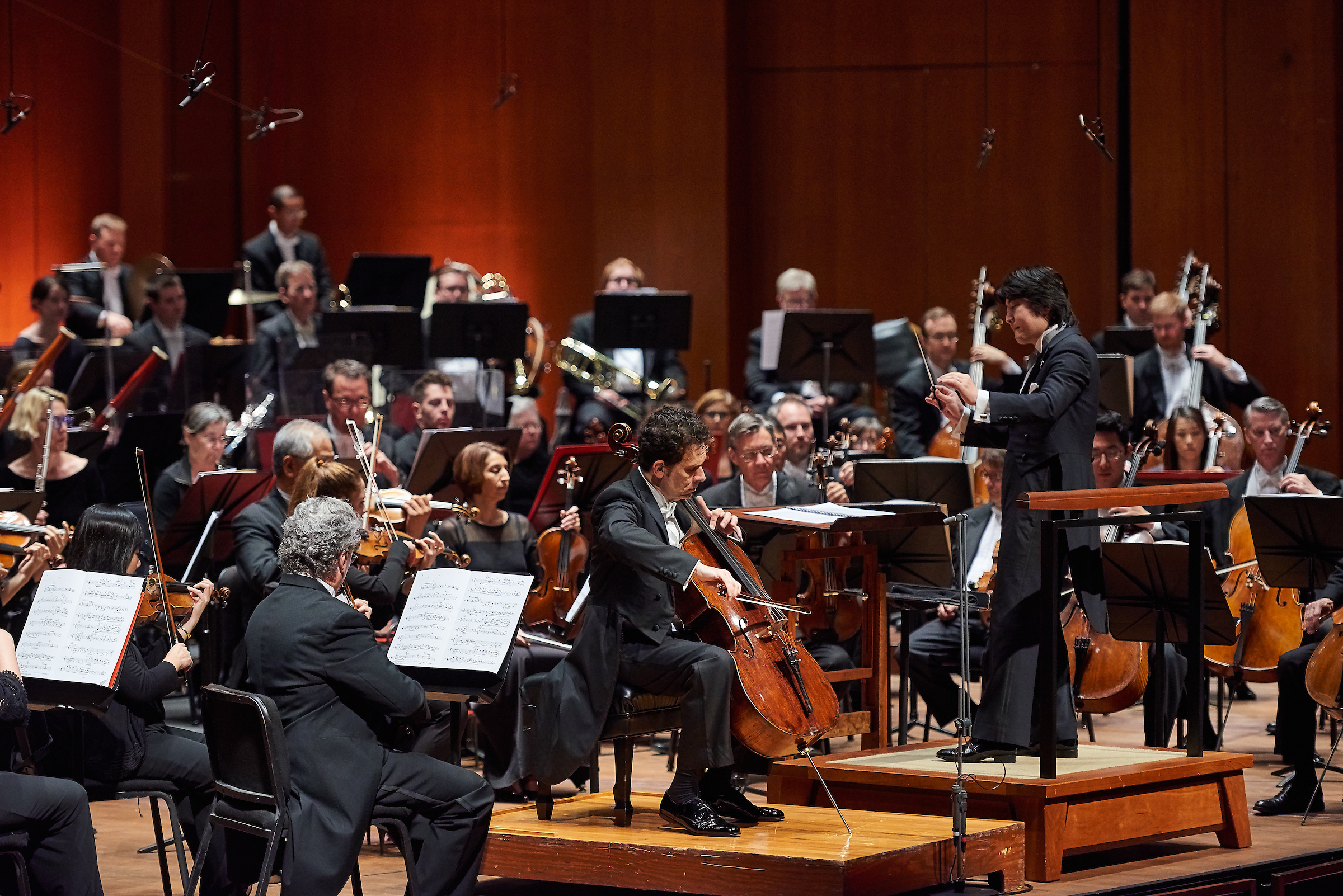 If no recordings existed, how did you prepare for your own performance and interpretation of it? Was that an exciting or nerve-racking position to be in?
I've prepared pieces that didn't have a recording before, but they were usually modern pieces in a different kind of idiom, and usually with living composers whom you could ask if you had questions. Here was a piece in the style of Romantic music, with no recording to reference and only limited instructions from the composer. Even basic issues like the tempo had to be figured out from the musical context. I would start with one tempo, and then after living with it over the months it would evolve into something else that I was finally 100% convinced of. As musicians today, we are accustomed to playing pieces that we have heard hundreds of times and imitating recordings that we love, but this was a very exciting experience. My wife (pianist Evelyn Chen) and I both felt completely engaged as musicians using our brains, instinct, and heart to work through the piece until it made musical sense.
Have you been in touch with the Castelnuovo-Tedesco family? I understand that his grandchildren attended your Houston Symphony concert. What did your performance, passion for the concerto, and this recording, mean to them?
All of Mario's grandchildren (his children are no longer living) and many of his great-grandchildren came to Houston for our concerts and had a reunion. After the last concert, the extended Castelnuovo-Tedesco and Smith families had a wonderful meal together, and traded stories of music and musicians in the old days. I have stayed in touch with them, particularly with his granddaughter Diana, who also came to Aspen when we played the world premiere of his 1956 duo for violin and cello last summer. Of course there are many musicians advocating for Mario's music today, but these concerts forged a special friendship between our families that is very dear to me.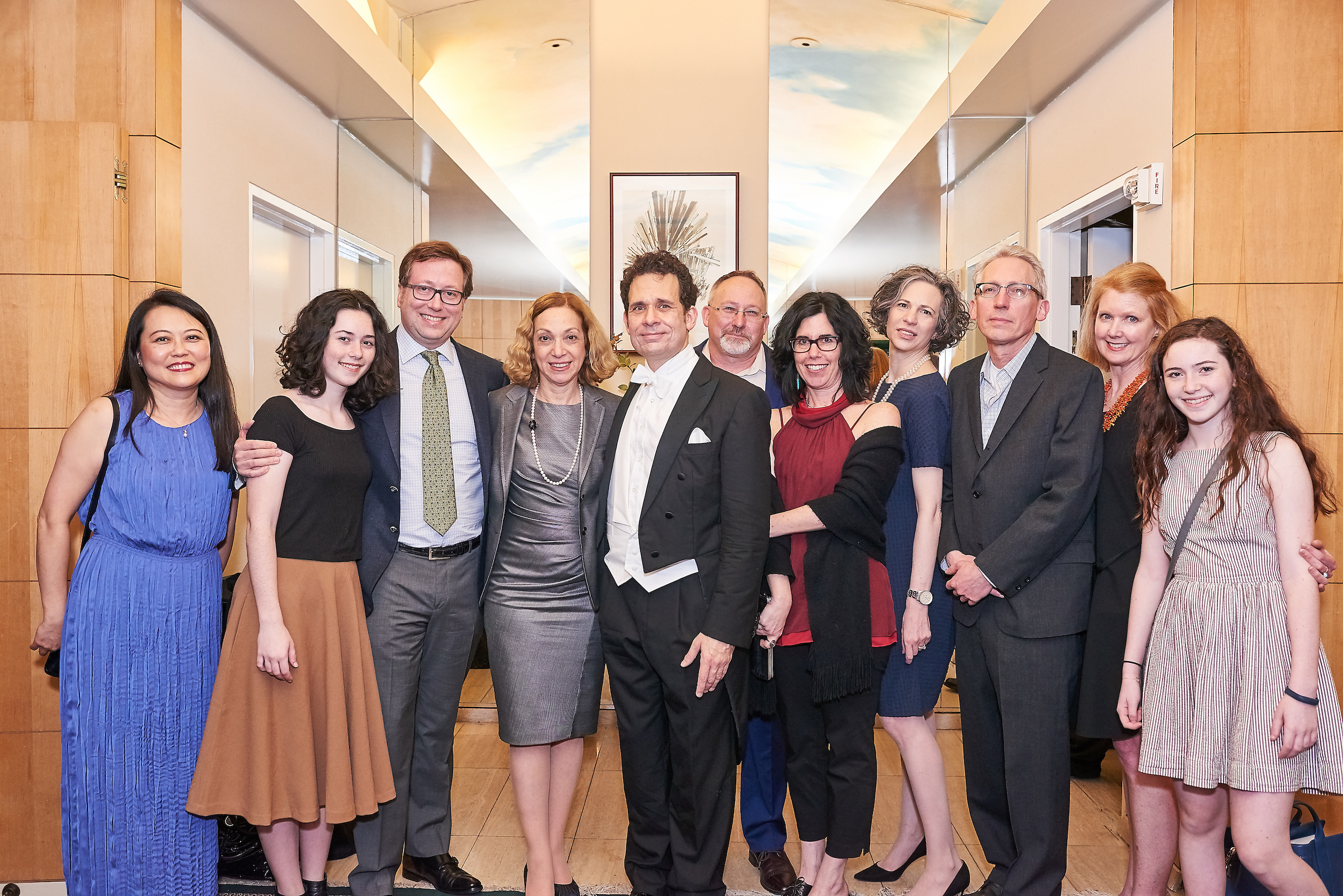 In a prior interview we did, I asked you to describe the concerto in three words, and you said "really really hard"! You clearly have a sense of humor. Is there any humor or cleverness in this concerto, or in Castelnuovo-Tedesco's music in general, that you're drawn to?
I think actual humor in music is pretty rare. Music moves between many emotions, but once something is actually comical, it is often hard to go back to being serious, passionate, beautiful, etc. But the second movement of the concerto is titled "Allegretto Gentile," an unusual marking, and it is full of a very gentle charm and grace. This movement was always a favorite, even in the initial performance. And there is true humor in Mario's "Figaro" arrangement, where he cheekily plays with that famous aria in ways that are as much Looney Tunes as Rossini. There is also a funny story related to the concerto's debut with Piatigorsky and Toscanini. Piatigorsky recalled sharing the Carnegie Hall Green Room with Toscanini: The conductor quickly paced the room, cursing and mumbling to himself. It was impossible for Piatigorsky to warm up and concentrate, and he stopped practicing. Toscanini looked at him and cursed "You are no good! ... I am no good!" and then continued to pace. Piatigorsky begged, "Please Maestro, I will be a complete wreck." But when Toscanini came to the wings to collect Piatigorsky for the concerto, he agreed with the Maestro, "We are no good ... but the others are worse! Come on, caro, let's go!"
LISTEN: Brinton Averil Smith plays "Figaro" from The Barber of Seville by Rossini/Castelnuovo-Tedesco: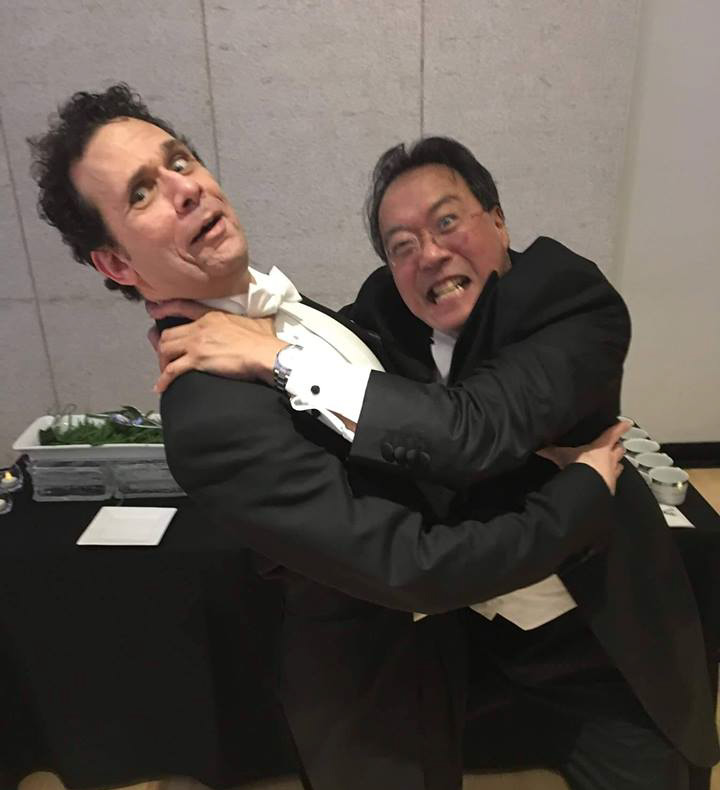 Speaking of being funny, I have to digress and ask you about a recent photo (actually, two photos!) of you having a pretend-fight with Yo-Yo Ma. How did those photos come about? Is that an inside joke between you two?
I met Yo-Yo for the first time when I played for him at a master class at Juilliard in 1991. He later had the kindness to play a duet with me as his encore the first time he came to the Houston Symphony after I became principal cello there, and of course it's impossible not to like Yo-Yo. In fact, every cellist has a photo of themselves hugging Yo-Yo, so the last time he was here I told him "I want a photo that no one has: I want a photo being strangled by Yo-Yo Ma!" He obliged, but insisted that I must also take a photo strangling him. His faces were quite dramatic – I think he could have a second career in melodrama!
Back to being serious – you seem to have a passion for neglected and rare works for cello. For example, you've also championed rare works for cello and piano by 20th century Latin American composers. Can you talk about why you enjoy being a champion for those lesser-known pieces?
How many hundreds of recordings of the Dvorak and Elgar cello concertos already exist? I think all musicians owe a debt to the music to take it beyond where they found it. Of course, the masterworks do need to be heard, but we cannot just keep repeating the same small repertoire ad infinitum and expect audiences to get excited. At the time these masterworks were composed, programs always contained variety and works that no one had heard before, and our audiences today deserve the same. So we have to be advocates for the music we believe in. For me, that means certain modern music, from composers who write music that I can relate to (I like melodies), but it also means trying to find deserving works that have been lost or overlooked. I've had the chance to do North American premieres of cello works by Sibelius and Zemlinsky and am happy to see the Sibelius finding its way into the cello repertoire now. I hope the Castelnuovo-Tedesco will as well – it deserves a place!
The CD also contains charming cello transcriptions of pieces by Mozart, Rossini, and Ravel, as well as a little gem called "Sea Murmurs" by Castelnuovo-Tedesco. Just curious, do you know anything about "Sea Murmurs"? Why did you decide to end the CD with that gentle piece, instead of a flashier transcription?
All my life I have been obsessed with Jascha Heifetz. I listened to his recordings endlessly as a teenager, memorized his biography, and dreamed of meeting him (though I never did). I first learned of Castelnuovo-Tedesco as a composer because Heifetz had commissioned and recorded his Second Violin Concerto, as well as some short works. When Heifetz gave his last public concert in 1972, he chose to play only one encore, "Sea Murmurs" – his own transcription of a song of Mario's. These were the last notes Heifetz chose to play before the public, and when I was searching for an encore for the concerto performance, I knew this was the one I wanted. Just simplicity and beauty. And once we saw how much audiences loved the piece, we knew it had to be the "encore" for the CD as well, a moment of pure serenity after all the crazy transcriptions!
LISTEN: Brinton Averil Smith plays "Sea Murmurs" by Mario Castelnuovo-Tedesco: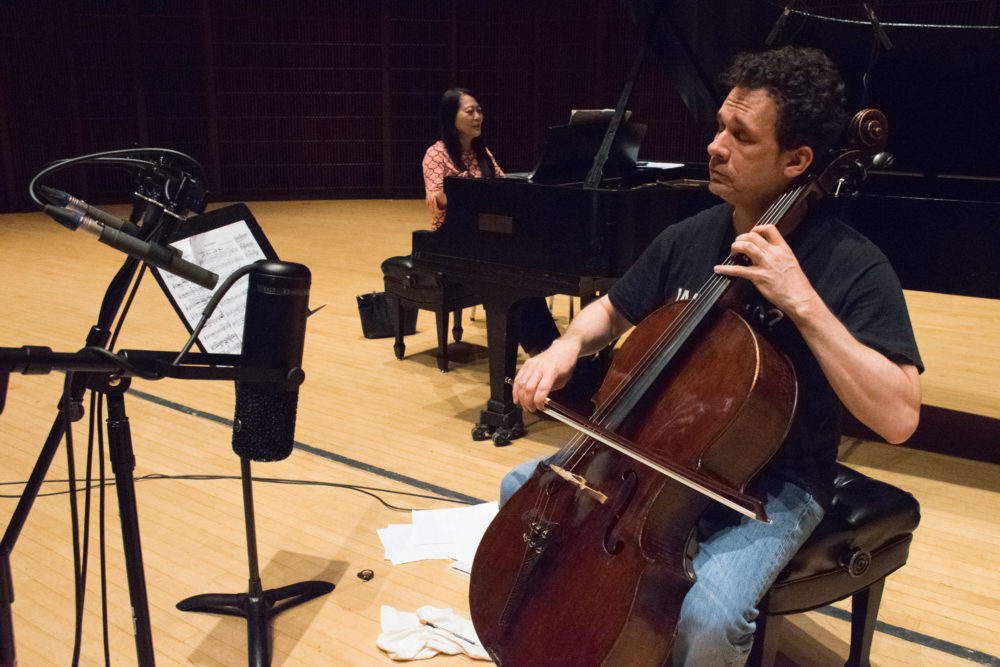 The pianist on this CD is the acclaimed Evelyn Chen, who also happens to be your wife. Do you often collaborate? How would describe your musical chemistry?
I met Evelyn in 1992 at Juilliard, where we were both in the doctoral program. We've been together since, and have been playing together for more than 25 years. The best part of it is that we share the same musical taste, so we understand what we are trying to do, and work together to get there. And she's a fabulous pianist – world class, really. I'm not sure if she is the cheapest pianist I've ever played with or the most expensive – I don't pay her, but I do turn over my entire paycheck to her, so it really depends on how you count it! The worst part is that my wife has a lot of advice for me when I am playing the cello and unfortunately she is usually right, so I've had to learn to keep my mouth shut and listen. I try to compensate for that by being more stubborn during the rest of our everyday life!
Your producer, engineer, and editor for this album was Brad Sayles, who this year won a Grammy Award (along with conductor Hans Graf) for producing the Houston Symphony's recording of Alban Berg's Wozzeck, which won Best Opera Recording. What was it like working with Brad, and to have a Grammy Award-winning team on this album?
When we started this project, Brad was not yet the Grammy-winning producer for the Houston Symphony, but just my friend who worked for Houston Public Media at the time! I had a lot of discussions with Naxos, who offered to bring in a veteran outside producer, but I knew Brad had great ears and instincts. The amazing part about working with Brad was that we made all the choices together and really spent the time to make sure we were all happy with our choices. Usually as a musician, once you leave the recording studio, you have very little input into the final project, but with Brad we worked together and learned to hear through each other's ears. We became friends and partners in the process. Brad even texted during the worst flooding near his house in Kingwood during Harvey, when he had lost power, to assure me that he had moved the computer drives with the masters to the upper floor of his house! I'm glad the world soon discovered about Brad what we already knew, and I'm looking forward to our next project together!