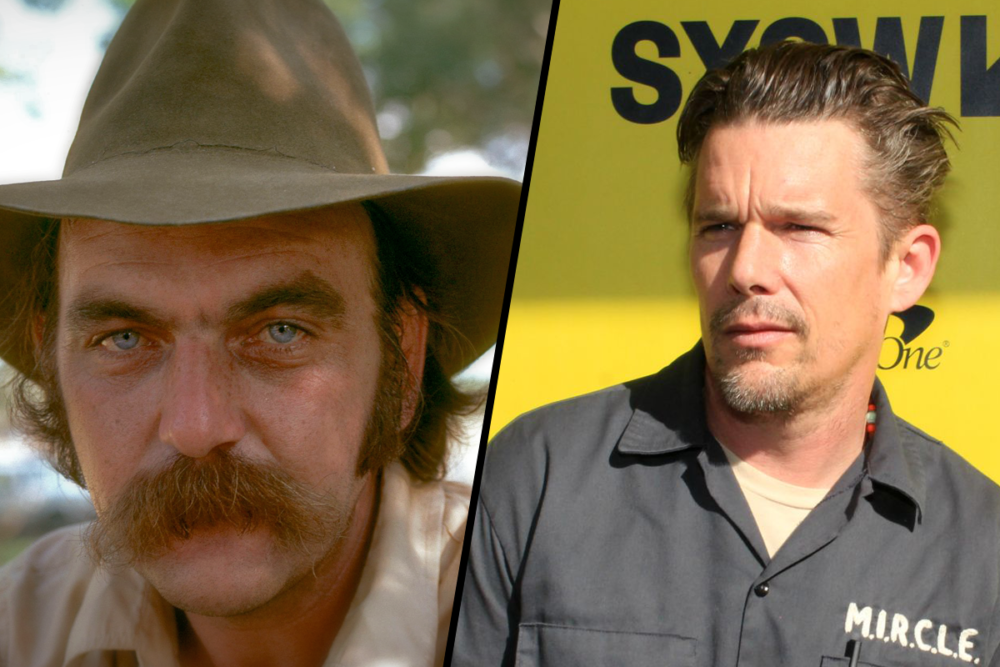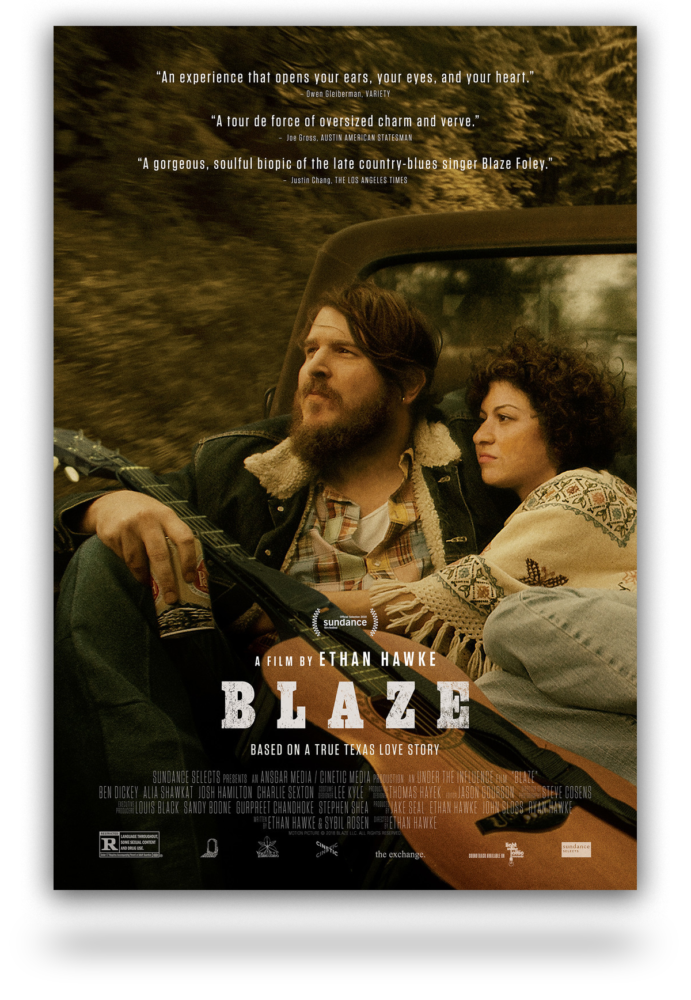 Texas songwriter Blaze Foley left his mark on outlaw country music – even if he didn't become a household name.
With songs like Clay Pigeons, Sittin' By the Road, and Big Cheeseburgers and Good French Fries, he's developed a devoted following after his untimely death in 1989. But, a new film is raising his profile even more.
Ethan Hawke has directed a new biopic of sorts called, simply, Blaze. Hawke plays a small role in the film and cast his friend, musician Ben Dickey, in the lead. Dickey performs all the Blaze songs on the film's soundtrack.
Both Hawke and Dickey were in Houston recently for screenings of the film and, in the audio above, they tell Houston Matters producer Michael Hagerty about telling the story of this multi-faceted, larger-than-life Texas character.