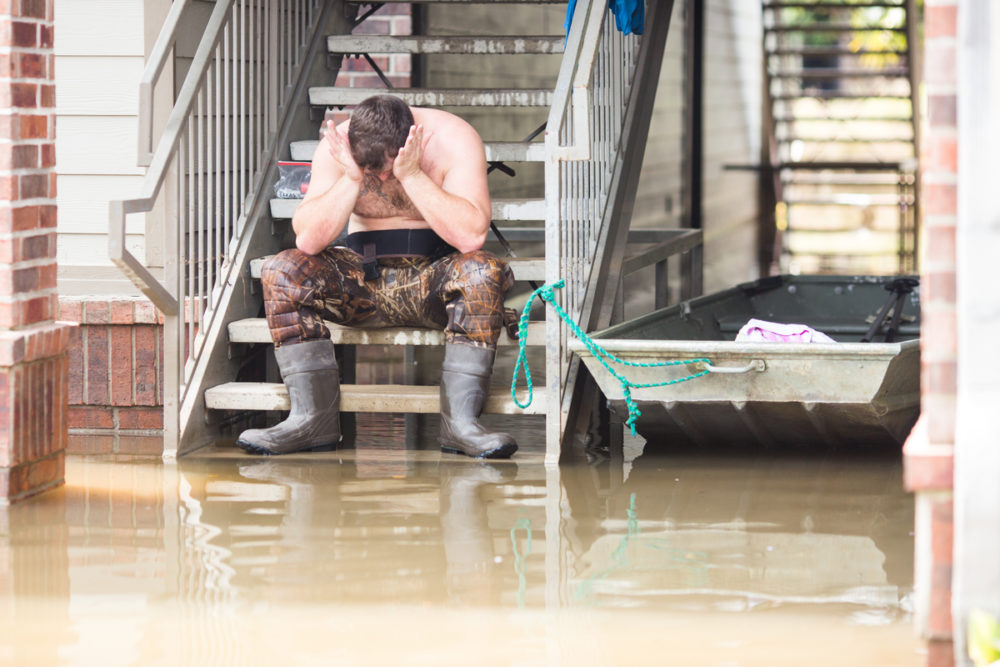 A man in camouflage waders sits with his head in his hands, as if overwhelmed or weary. The ground is covered in water, and a small boat is tied nearby.
That's one of the images in the Harvey Memories Project – a new digital archive started by Rice University. Planning for the project began in the immediate aftermath of the storm, and the website was publicly launched last week.
"I think future historians will look back on Hurricane Harvey not only as one of the worst natural disasters in our history but also as one of the most digitally documented storms," said Caleb McDaniel, associate professor of history and a project collaborator.
Time Magazine dubbed Harvey the country's "first social media storm."
Hurricane Harvey: The U.S.'s first social media storm https://t.co/JtT25QwdiH

— TIME (@TIME) August 30, 2017
McDaniel noted that "many of us probably still have photographs, recordings and stories on our phones or our social media timelines taken during the storm ... But we also don't want to make the mistake of trusting that social media companies will preserve things for us – because digital artifacts can be just as ephemeral as any artifact. So we have library professionals on our team, who are helping to make sure that these items are well-described and preserved in a library setting."
The Harvey Memories Project is funded by the Rice Houston Engagement and Recovery Effort and Rice's Humanities Research Center. It is managed in partnership with Harris County Public Library, Houston Public Library, and University of Houston Libraries.
McDaniel said the site launched with about 150 artifacts, but they're hoping that the collection will grow to the tens of thousands with help from the community and anyone affected by the storm.
The project seeks images, audio, and video that people may have recorded on their smart phones or on social media, as well as stories from the storm.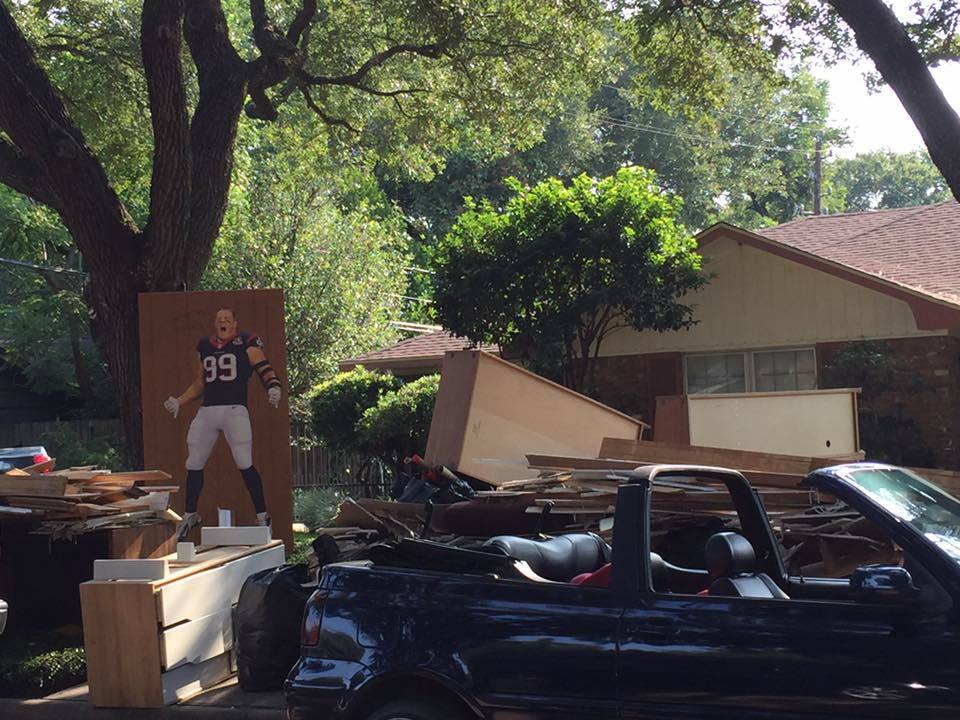 "Our goal is really to collect, share, and preserve the memories of this historic natural disaster both for the community at the present time but also for future generations to learn from what we went through ... We hope that it will help the community to heal and to process our experience collectively and … that future generations will better understand the scope of the storm and also the resilience that the community showed in recovering from it."
You can view the archive and contribute memories here.
Listen to the complete interview with Caleb McDaniel below: