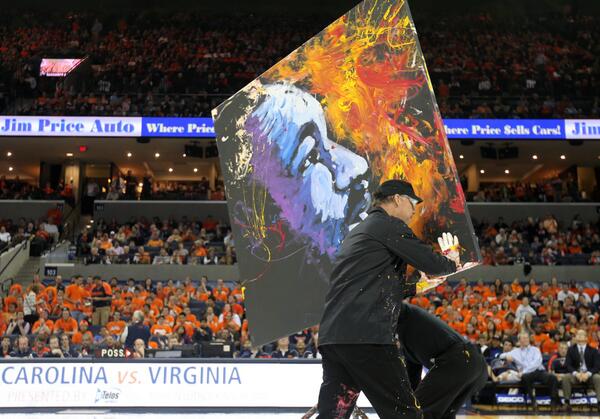 We learn about Houstonian
Dan Dunn
, who took up the art of speed painting to help make money when his family was in debt.
In front of an audience, Dunn often rapidly paints an image upside down. Then — at the very last moment — he flips the painting right-side-up to reveal something familiar, like a car or the face of a celebrity.
His interview was recorded during the 2016 Houston Matters Roadshow at the Asia Society Texas Center on June 28, 2016.