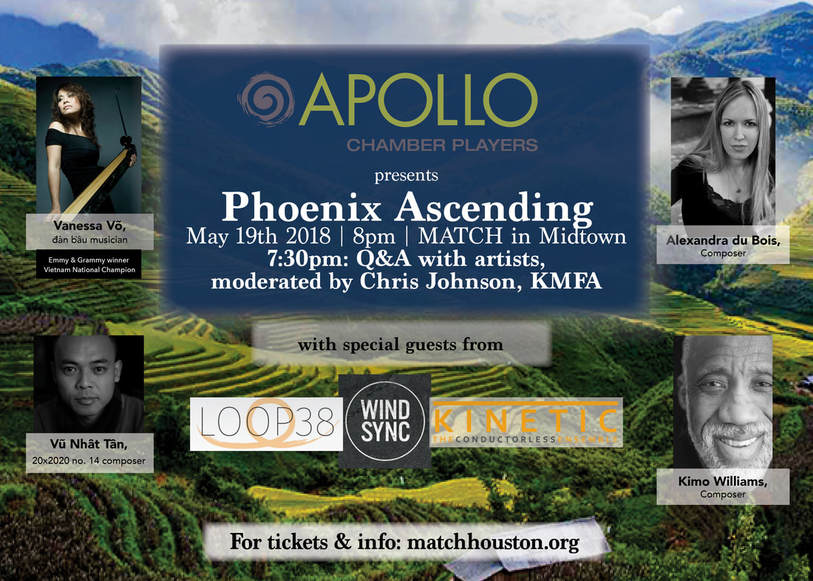 This weekend, the Apollo Chamber Players unite with KINETIC, WindSync, and Loop38 to present their season closing concert, "Phoenix Ascending," with music inspired by Vietnamese culture. The group will premiere the 14th of their 20×2020 commissions with a work by Vũ Nhât Tân that will feature special guest soloist Vân-Ánh Vanessa Võ on the dan bau.
Check out a preview of the concert above with comments from some of the composers and performers.
"Phoenix Ascending" takes place Saturday, May 19th at 8 PM at the MATCH with a special Q&A at 7:30 with Chris Johnson from KMFA, Austin's classical music radio station.