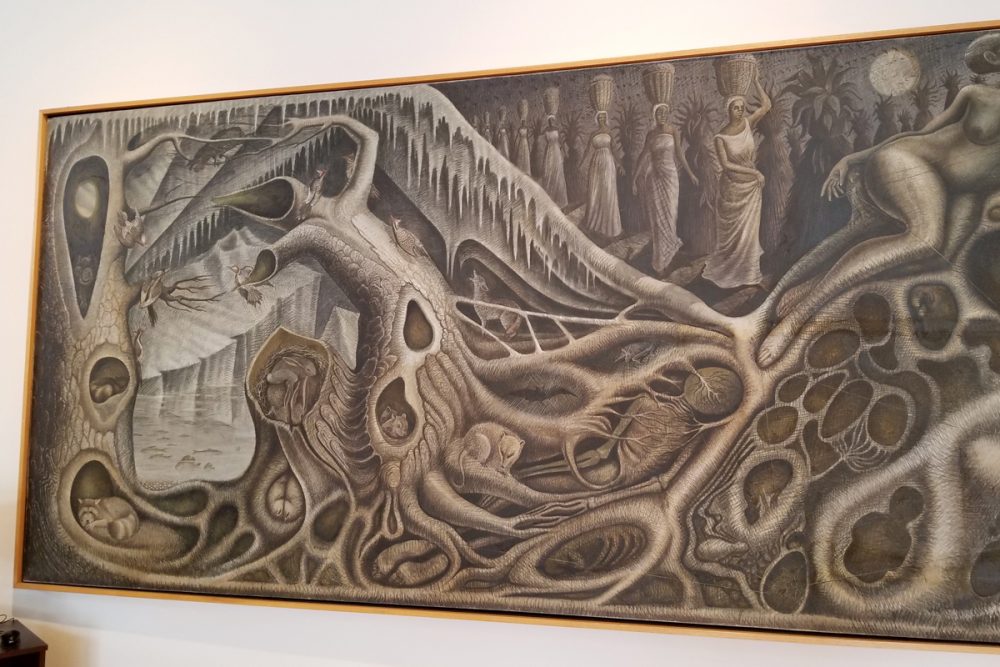 A massive painting full of earth-related and nature-themed imagery covers back wall at the University Museum at Texas Southern University. It's called The Web of Life by John T. Biggers, founder of the art department at the school. The work is the centerpiece of a new exhibition featuring works by African-American artists — as well as traditional pieces, such as masks and drums from African tribes.
The exhibit is called Rites of Passage: An Ode to Humanity & Culture. Many of the works represent the interactions between humans and the environment seen through the lens of both contemporary art and traditional indigenous pieces.
Houston Matters producer Joshua Zinn visited the exhibition and spoke with curator Bonita Cutliff about the significance of the displays and what she hopes visitors will get from the experience.