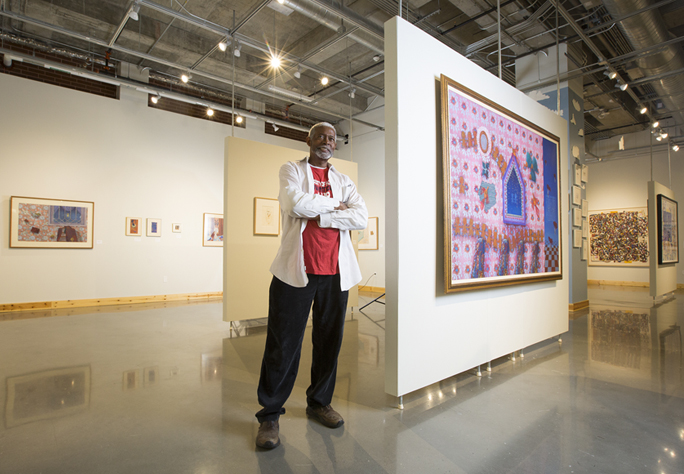 A new art exhibit at the University of Houston-Downtown celebrates one of its own – internationally acclaimed artist and longtime UHD professor Floyd Newsum.
The exhibit runs through March 29 at the university's O'Kane Gallery. In addition to UHD, Newsum's works can be found in places like the Smithsonian National Museum of African History and Culture in Washington, D.C.
Houston Matters producer Maggie Martin talks with Newsum about what's changed about his work over his 40-year career — and what's stayed the same.