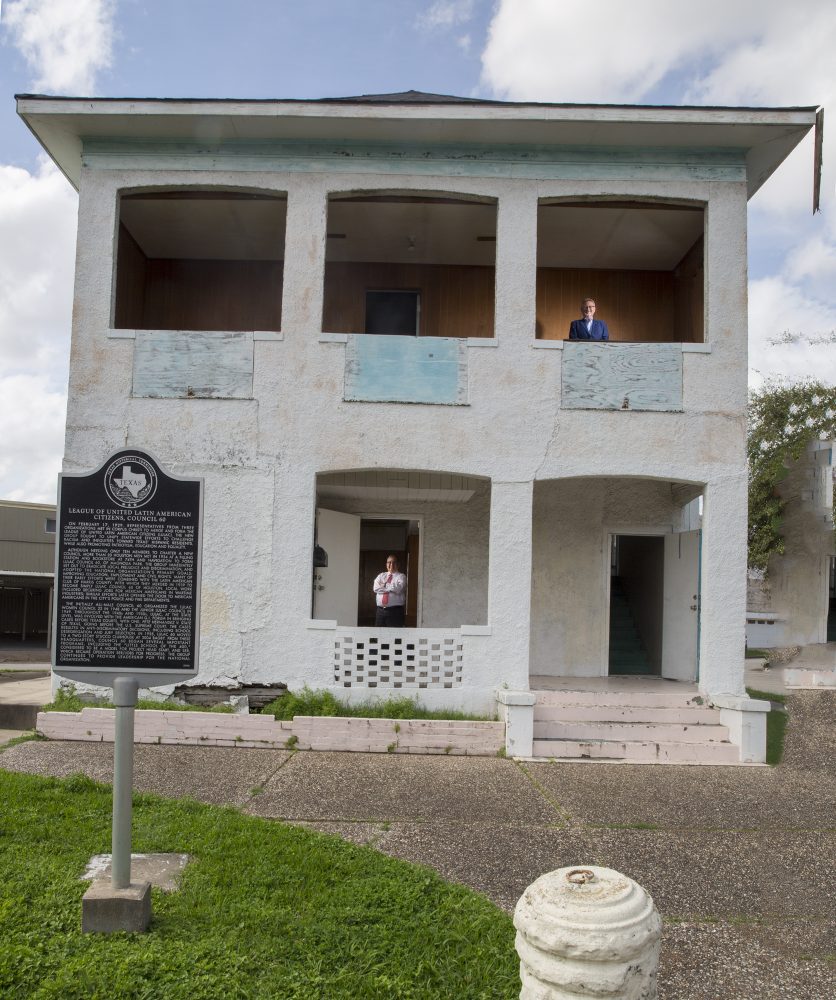 The two-story, white stucco house at 3004 Bagby in Midtown was once the clubhouse headquarters of the League of United Latin American Citizens (LULAC) Council 60 during the Mexican American Civil Rights Movement.
In the 1950s and 60s, it was the site where programs were launched to help Latino communities, and where legislation and court cases were addressed.
Since 2013, the house has been vacant and in disrepair. But recently it was designated a National Treasure by the National Trust for Historic Preservation – the official title bestowed on January 30, 2018.
It also received a $140,000 American Express disaster recovery grant to make repairs related to Harvey. During that storm, the house took on water and now requires remediation, emergency stabilization, and repairs to roof and walls.
The building's national recognition is thanks in large part to the efforts of C 60 Inc. – a nonprofit working to preserve the house, founded by LULAC Council 60's current president Ray Valdez.
C 60 Inc. plans to restore the house over the next two years, with the hopes of making it a center for area Hispanic history, as well as a center for historic preservation for historic properties of underserved groups.