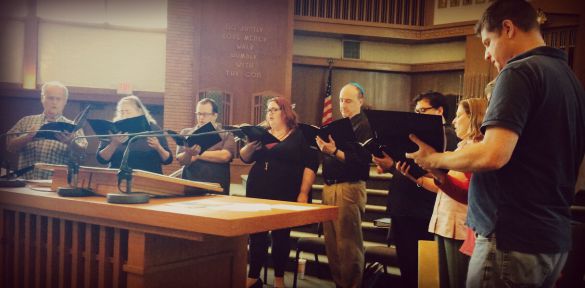 Composer Michael Horvit is a professor emeritus at the University of Houston. He tells the story of a piece of music he composed called Even When God is Silent. The lyrics came from words found scrawled on a wall in Germany at the end of World War II. They read:
"I believe in the sun, even when it is not shining. I believe in love, even when feeling it not. I believe in God, even when God is silent."
Horvit talks about the process of writing the piece after the former rabbi at Houston's Congregation Emanu El commissioned it in 1988 to commemorate the 50th anniversary of Kristallnacht.
MORE: Congregation Emanu El's Choir Performs "Even When God is Silent in Full