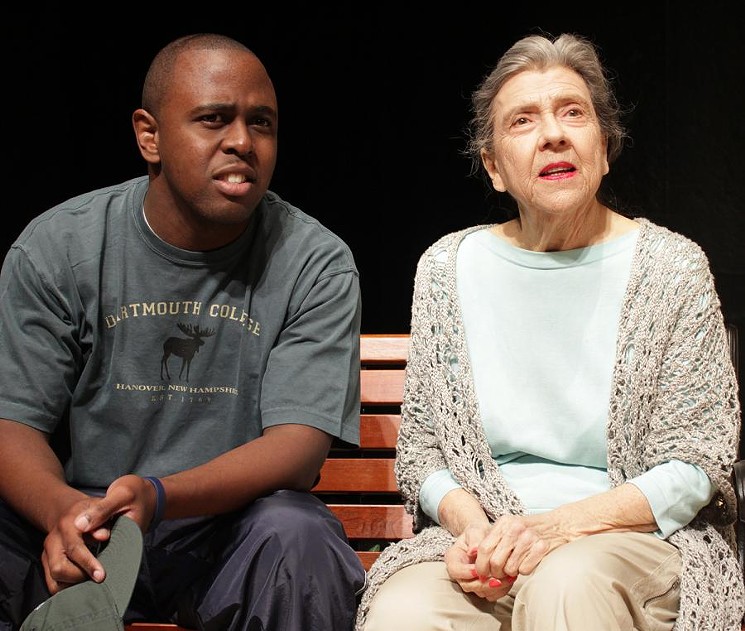 "Christopher Fry said that laughter is the surest gift of God in creation. If you had been God would you have thought of it? And I love the freedom of laughter and the healing of laughter," said Jeannette Clift George in a 2010 Houston Public Media interview.
The native Houstonian was a natural-born entertainer, who performed with the Alley Theatre and Stages Repertory Theatre, as well as the New York Shakespeare Company, during her career.
Her long-time friend Don Looser, Vice President Emeritus of Houston Baptist University, remembers her as "a funny person, she loved life, she was just bubbly."
A triple threat as a playwright, director, and Golden Globe-nominated actress, George was also a person of great faith.
"Her life-long journey was applying her faith to real-world social needs through theater," said Looser.
Houston Matters Remembers Jeannette Clift George
In 1967 George formed the local Christian theater company, the After Dinner Players (A.D. Players), from a group of students at HBU, where she was then teaching and serving as Actress-in-Residence. Over the next 50 years she would transform the troupe into one the city's largest resident theater companies, leading as Artistic Director until her passing on December 23, 2017 at the age of 92.
The company has presented plays and programs, both secular and Christian-based, that according to its mission "uphold human value, offer creativity, and promote literacy and education."
Before her death, she fulfilled her dream of moving the theater from its former home on West Alabama into a new state-of-the-art facility in the Galleria-Uptown area, early last year.
Upon her passing, the company posted this message on its Facebook page: "Mrs. George's talents—as an actress, a playwright, a speaker, and teacher—were well-known and prolific. Her legacy will live in the hearts of those whose lives she touched with these gifts, and in the ongoing work of A.D. Players … Those who knew and loved Jeannette well will remember her laughter, her winsome teaching, her life-long passion for theatre, and her steadfast love for her Lord Jesus Christ. Her presence among us will be sorely missed."
Looser added, "The contribution of the A.D. Players locally is that nobody else is doing what they're trying to do – nationally or globally even. I think that Jeannette redefined what is possible."
A public memorial service for Jeannette Clift George will be held on Friday, January 12, 2017 at 11am at Second Baptist Church of Houston.
Listen to the complete interview with Don Looser, in memory of Jeannette Clift George, below: