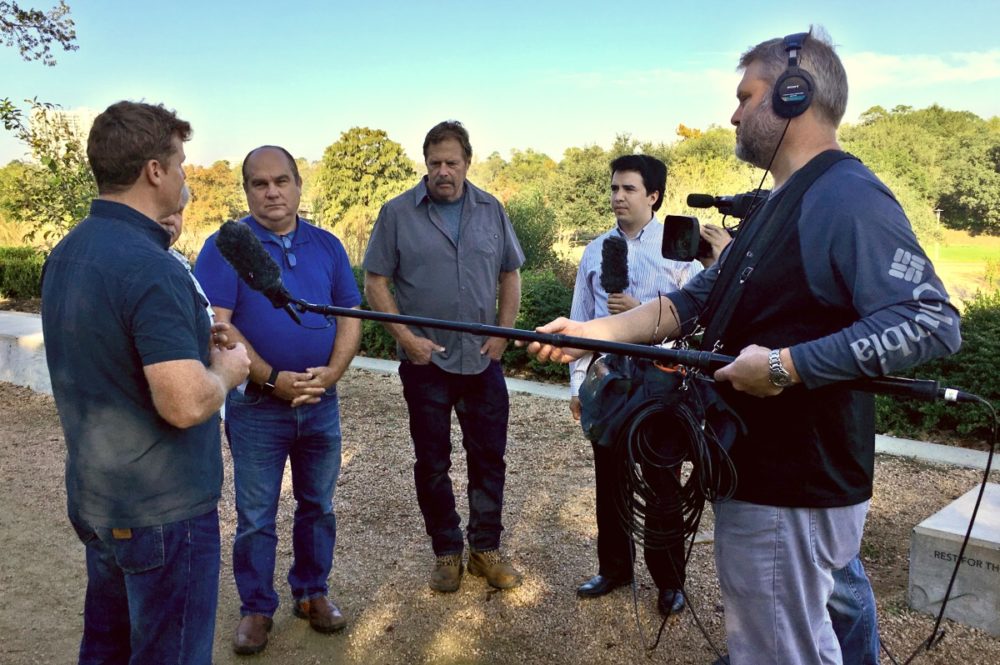 Last month, the cast of This Old House came to Houston to tape a special edition of their spin-off show Ask This Old House, centered on homes that were affected by Harvey.
Houston Matters producer Joshua Zinn went down to Eleanor Tinsley Park to meet up with the cast of the show: host Kevin O'Connor, contractor Tom Silva, plumbing and heating expert Richard Trethewey, and landscape contractor Roger Cook.
He talked with the crew about what they hoped to accomplish with this special.