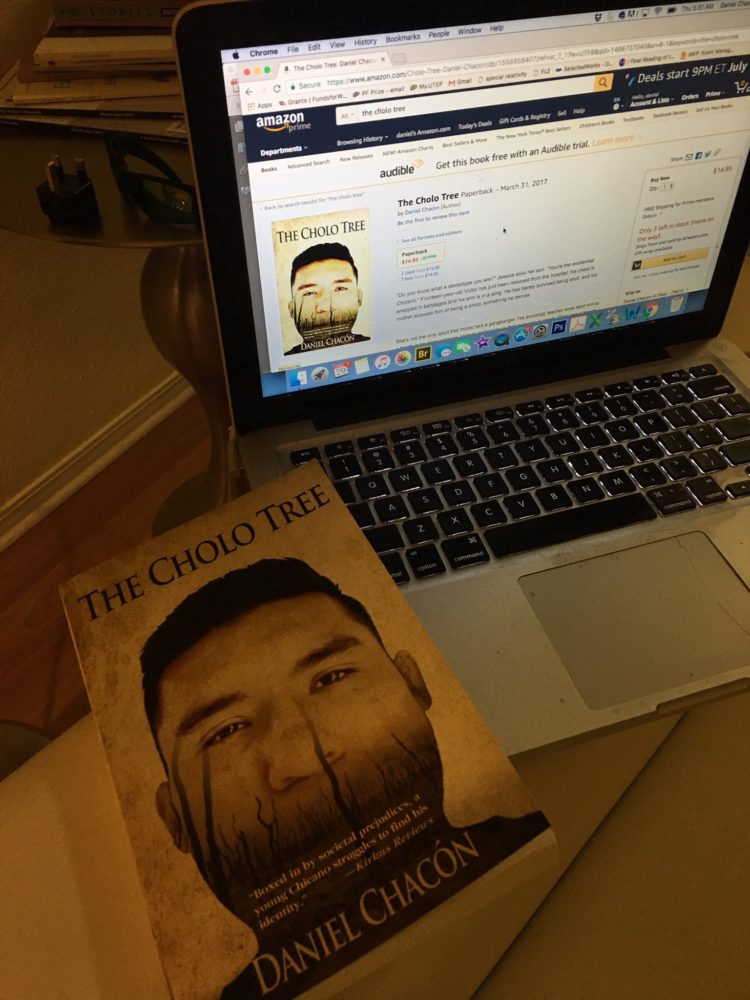 In his new novel The Cholo Tree, author Daniel Chacón introduces us to 14-year-old Victor Reyes Jr. Victor has recently been released from the hospital, having been shot during some kind of altercation that he does not currently remember.
Victor is increasingly aware that most of the adults in his life (including his own mother) are convinced that he is involved in gang related activity. In fact, his mother and cousin refer to him as a Cholo.
Victor finds this accusation not only wrong but ridiculous. As far as Victor is concerned, his interests are drawing, cooking and listening to music. Victor is convinced that because he is Chicano, has dark skin and wears loose fitting clothes, people stereotype him as a gang member. Victor is disappointed to find that his mother, as well as Mr. Garcia, one of his favorite teachers, reject Chicano culture as being crude, misogynistic and overly tolerant of criminal behavior.
Victor's situation is made worse by his association with his old friend Equis, who is most definitely interested in being in a gang and acting like a Cholo.
While attending a college recruitment program for Latinos, Victor meets Iliana and has the opportunity to experience an entirely different and more sophisticated aspect of Latino life and culture.
In order to take advantage of Mr. Garcia's generous efforts to help him pursue a career as a visual artist, Victor must overcome his anger and somewhat murky criminal heritage (courtesy of his now deceased father).
More information available at www.artepublicopress.com
Houston Public Media's Eric Ladau spoke with Daniel Chacón.