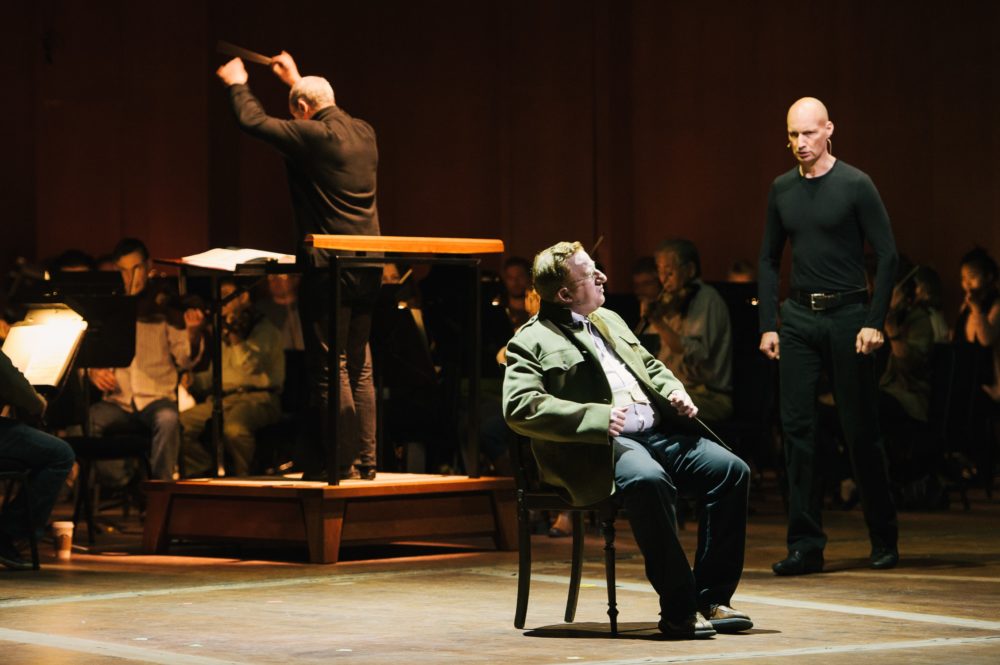 Coming on the recent heels of winning the equivalent of a European Grammy known as the ECHO Klassik Award, the Houston Symphony has now earned a nomination for an American Grammy.
It's in the category of Best Opera Recording, and it's for their recording of Alban Berg's Wozzeck, the title referring to the tragic main character who commits murder.
The opera might not be well-known, but it's been called "perhaps the greatest opera of the 20th century" by Hans Graf, who conducted it during his final season as Houston Symphony Music Director in 2013 when the recording was made.
"It's about compassion, about understanding, not just condemning – understanding how good people can be pushed in crime because of circumstances," said Graf of the opera's profound themes.
"And it's one of my favorite – I don't say that often – it's one of my favorite pieces and one of the greatest privileges in my life that I could do this piece often."
Graf produced the album by working closely with recording engineer Brad Sayles, then affiliated with Houston Public Media and now on staff with the Houston Symphony.
"When the symphony programmed Wozzeck in early 2013, I knew we had to capture it for a commercial release. I follow a lot of trends within the awards circles and usually the unusual shakes to the top. In this case, Berg is not something that's recorded every year … or every decade for that matter. It's just not done. So when our outgoing music director was ready to pour every last ounce he had in making his 'farewell gift' flourish, I knew we had to capture it for release," said Sayles.
"Wozzeck was an unusual project for a modern release. But I knew we had the formula to make it happen ... The entire time, I told [Hans] 'this will get nominated for a Grammy.' My faith in this project has now come full circle."
In addition to the Houston Symphony conducted by Maestro Graf, the recording features soprano Anne Schwanewilms, baritone Roman Trekel, Chorus of Students and Alumni (Shepherd School Of Music, Rice University), and members of Houston Grand Opera's Children's Chorus.
We'll find out if our hometown symphony wins, when the 60th Grammy Awards take place in New York on January 28, 2018.