On this week's episode of Music in the Making, we head to the carnival! We'll hear joyful renditions of the fair from Dvorak, Berlioz, and Stravinsky.
Antonín Dvořák: Carnival Overture, op. 92
Shepherd School Symphony Orchestra
11/3/2012
Stude Concert Hall
Dvořák's Carnival Overture is part of a larger triptych of works, which the composer initially conceived as as a set with the title "Nature, Life, and Love." Each separate overture, however, was eventually published as an individual entity, accompanied by its own title and opus number. The set includes In Nature's Realm, Carnival, and Othello. The second, Carnival, is spirited and lively, aptly displaying the gaiety of the scene for which it is named.
Hector Berlioz: Roman Carnival Overture, op. 9
Shepherd School Symphony Orchestra
10/6/2011
Stude Concert Hall
Frenchman Hector Berlioz initially conceived of an opera based on the memoirs of artist Benvenuto Cellini in 1834. Though rarely performed today, the prelude for the second act of the opera has become a free-standing concert piece known as "The Roman Carnival Overture." The Overture weaves together themes drawn from the opera, and adopts its setting (Rome, during the Shrovetide fair) as its inspiration and title.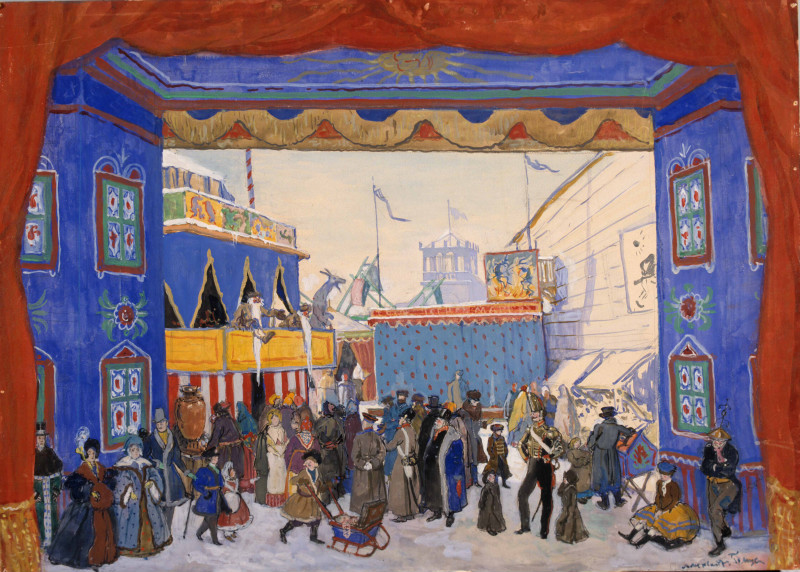 Igor Stravinsky: Petrouchka- A Burlesque in Four Scenes
Texas Music Festival Orchestra,
6/7/2008
Moores Opera House
Like Berlioz's opera, Stravinsky's ballet "Petrouchka" also adopts a Shrovetide fair as its setting, though here, the location is St. Petersburg. The music, in fact, is tied closely to the actual aural environment of the carnival; Stravinsky incorporates folk tunes, for instance, along with the sounds of a hurdy-gurdy. The scenario itself tells of a love triangle between three puppets.
This episode originally aired Sunday, October 15th, 2017. Catch Music in the Making every Sunday at 7:06 PM on Classical.