On this week's episode, we're celebrating National Coffee Day, which occurred this past week. We'll hear two works by Beethoven, a composer who was as obsessive about his coffee as he was his music: allegedly, he counted out precisely 60 beans to brew his morning cup.
Beethoven: Sonata in C Major, Op. 102 No. 1
The Fischer Duo
11/3/2006
Duncan Recital Hall
The Cello Sonata in C Major was written in 1815, at the very beginning of the composer's late period. During this era of compositional output, Beethoven continued to push boundaries, further exploring the chamber music genre and often eschewing standard formal designs. Both of these traits are seen in this sonata, a collaborative duo between cello and piano, which is divided into an unusual two movements, each with a slower introduction.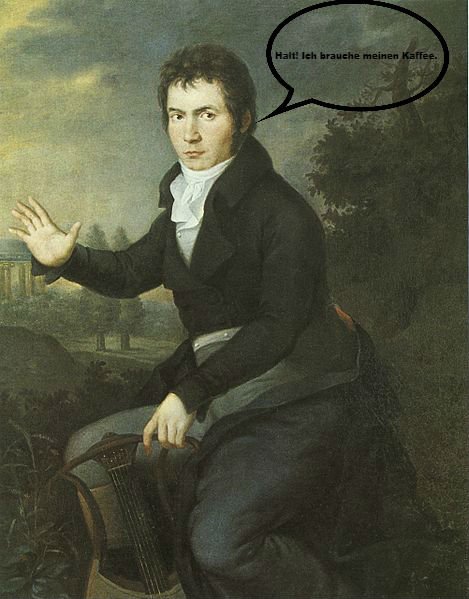 Beethoven: Symphony No. 2
Shepherd School Chamber Orchestra
4/19/2012
Stude Concert Hall
Composed in 1802, the second symphony is contemporaneous with the composer's moment of severe crisis, chronicled in his Heiligenstadt Testament. In this document, Beethoven writes of his depression due to his increasing deafness. Despite this dark background, the second symphony is surprisingly lighthearted in nature, outgoing, and full of energy, certainly not a musical reflection of his despair.
This episode originally aired Sunday, October 1st, 2017. Catch Music in the Making every Sunday at 7:06 PM on Classical.