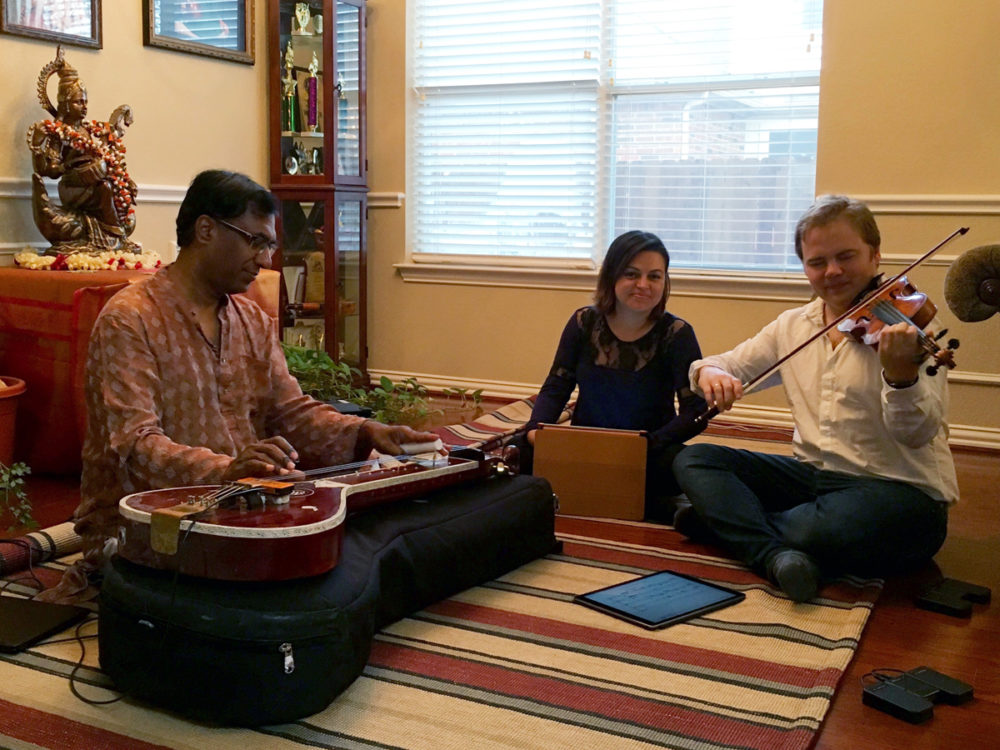 Houston Melharmony is the season-opening concert for the Apollo Chamber Players, who celebrate their tenth anniversary this year.
The concert features an Indian raga-inspired work by musician and composer Chitravina N. Ravikiran that combines Western and Indian classical idioms. Melharmony is a concept Ravikiran created in the World Music genre that blends elements of melody and harmony.
The piece is the twelfth of Apollo's 20×2020 commissions — 20 pieces by the year 2020 all inspired by folk music from around the world. Other works on the concert are Philip Glass' String Quartet No. 3 and Terry Riley's revolutionary minimalist work from 1964, titled simply In C.
The concert will also feature dancers from Silambam Houston.
Houston Matters producer Joshua Zinn talks with the group's artistic director Matthew Detrick, who is also one of Apollo's violin players, about the concert, about the ensemble's 20×2020 project, their recent visit to Cuba, and the group's upcoming CD release.
WHAT: Houston Melharmony Concert
WHO: Apollo Chamber Players
WHEN: Saturday, Oct. 7 at 8 p.m.
WHERE: Hobby Center's Zilkha Hall