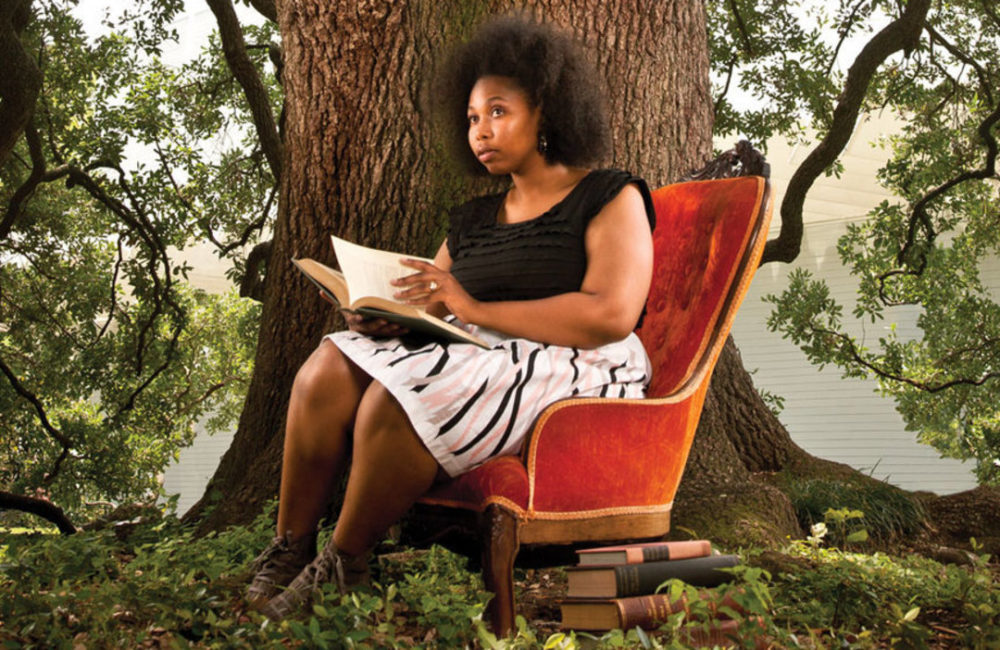 A Houstonian for over a decade, by way of Los Angeles and Ann Arbor, Deborah D.E.E.P. Mouton is the city's third Poet Laureate.
"I took on the pen name D.E.E.P. when I was in middle school because I thought that it best represented what I wanted my work to be, which was thought-provoking and deep. It was kind of cheesy … And as I grew the name kind of became attributed to me so much that I can't divorce myself from it. And so, in the greatest way, I've kind of taken it on as a challenge to always have my work be that way. It is an acronym standing for Determined to Excel in Everything Possible."
In the immediate days after Harvey, Mouton wrote two poems about the storm, including one that was featured by the BBC. Her poem, "Preparations," was written following a "call out from [Books Editor] Alyson Ward in the Houston Chronicle asking for poems [about Harvey], and I decided that I could take the step to write towards that prompt and get myself in the catharsis of writing."
In the sound portrait above, listen to Houston Poet Laureate Deborah D.E.E.P. Mouton tell her own "Harvey story" and read "Preparations."
Preparations
the water is the first to go
then the bread
then the eggs
somewhere in there
the chips fade away
and people resort to munching
on their own
anxiety rising into fisticuffs
in aisle 3 of Kroger or HEB or Randalls
no one thinks about looking
in the frozen section
the memories they will soon lose
the pictures in stagnant water
the playground cemented into 3 feet of rising murky, there is always something left
off of the list
that you never knew you needed
until you look down
see all of the empty
the plastic bags with a single day's clothes
see the flashlight and raft in the distance
until you watch
all that you call home
conveyor into the bayou
bed, by doorframe, by roof
and you know
the water will be the last thing
to go