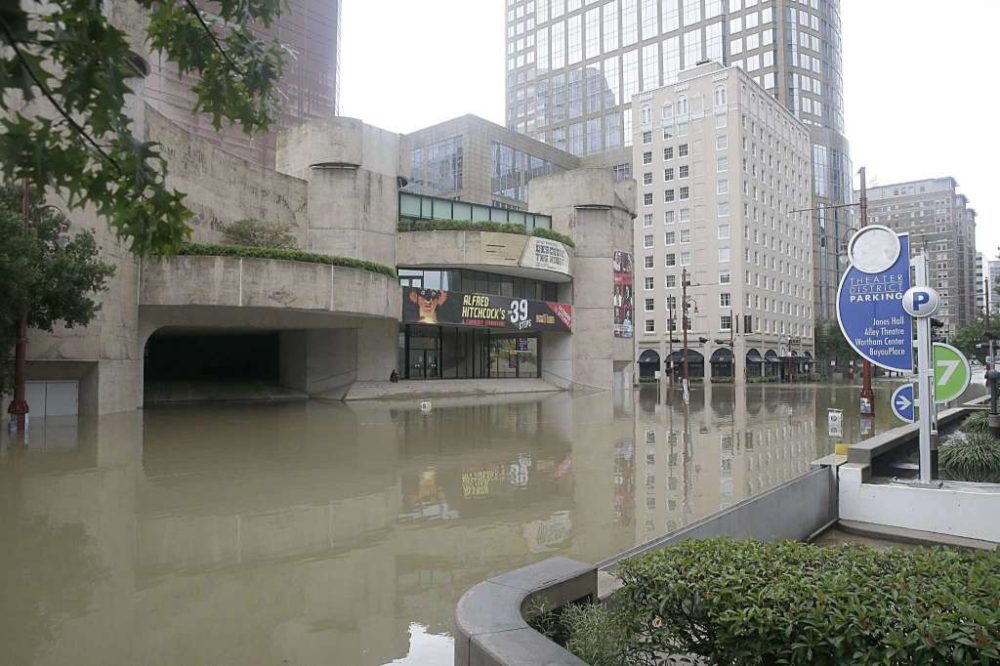 Many venues in Houston's lauded Theater District were flooded during Harvey. Since then, some have cancelled shows, while others are soldiering on and moving shows to other venues. For example, the Alley Theatre is moving back to UH, where it was for months during its renovation.
We talk with representatives from some of Houston's theater organizations about the state of the district after the flood and how organizations are moving forward. Our guests are: Dean Gladden of the Alley, Perryn Leech of Houston Grand Opera, and Hillary Hart, executive director of Theatre Under The Stars.
And the Theater District organization is holding a Houston Strong benefit in support of its member organizations on Wednesday, Sept. 27, at 8 p.m. at Miller Outdoor Theatre.