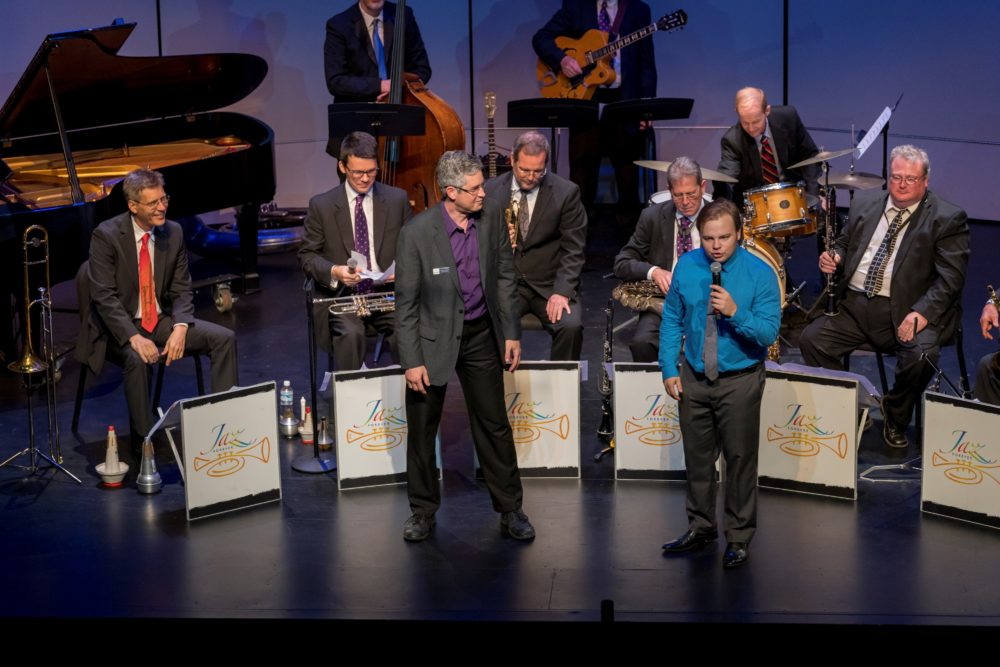 On this week's episode of Encore Houston, we feature the Harvey Relief Concert put on by the Apollo Chamber Players, MUSIQA, and Jazz Forever on Friday, September 8th, which raised $8,000 to benefit the victims of Hurricane Harvey. The program featured the Apollo Chamber Players performing a number of folk-inspired pieces as well as a premiere by local composer Mark Buller, a MUSIQA saxophone quartet with works new and old, and the big band Jazz Forever with a number of standards arranged by band member Eddie Lewis. Proceeds for the concert went to Catholic Charities of the Archdiocese of Galveston-Houston and the Greater Houston Community Foundation.
Music in this episode:
APOLLO CHAMBER PLAYERS
WILLIAM GRANT STILL, Lyric Quartet – I. The Sentimental One
LIBBY LARSEN, Sorrow Song and Jubilee
MANUEL PONCE, Arr. Apollo Chamber Players, Estrellita
MALEK JANDALI, String Quartet in E-flat – IV.
JULIA SMITH, Quartet for Strings – I.
ERBERK ERYILMAZ, Thracian Airs of Besime Sultan (excerpt)
MARK BULLER, Elegy
The Apollo Chamber Players

Matthew Detrick, violin
Anabel Ramirez, violin
Whitney Bullock, viola
Matthew Dudzik, cello

Patrick Schneider, baritone
Justin Best, clarinet
MUSIQA
ASTOR PIAZZOLLA, Histoire du Tango (excerpt)
ANTHONY BRANDT, Full Circle – II.
CARYL FLORIO, Quartette
JOEL LOVE, Mark Flood Quartet – IV. Lullaby
HAROLD ARLEN, Over the Rainbow
Dan Gelok, soprano saxophone
Mas Sugihara, alto saxophone
Travis Bartholome, tenor saxophone
Evan Withner, baritone saxophone
JAZZ FOREVER
BOB HAGERTY, South Rapart Street Parade
TOM DELANEY, Jazz Me Blues
CHARLIE DAVIS, Copenhagen
HANK WILLIAMS, Jambalaya on the Bayou
ANONYMOUS, St. James Infirmary Blues
TRADITIONAL, When the Saints Go Marching In
Eddie Lewis, trumpet
George Chase, trumpet
Thomas Hultén, trombone
Doug Wright, saxophone/clarinet
Martin Langford, saxophone/clarinet
Gary Zugar, saxophone/clarinet
José-Miguel Yamal, piano
Thomas Helton, bass/tuba
Mike Owen, banjo/guitar
Bobby Adams, drums
Performance date: 4/4/2017
Originally aired: 8/19/2017
New episodes of Encore Houston air Saturdays at 10 PM, with a repeat broadcast Sundays at 4 PM, all on Houston Public Media Classical.