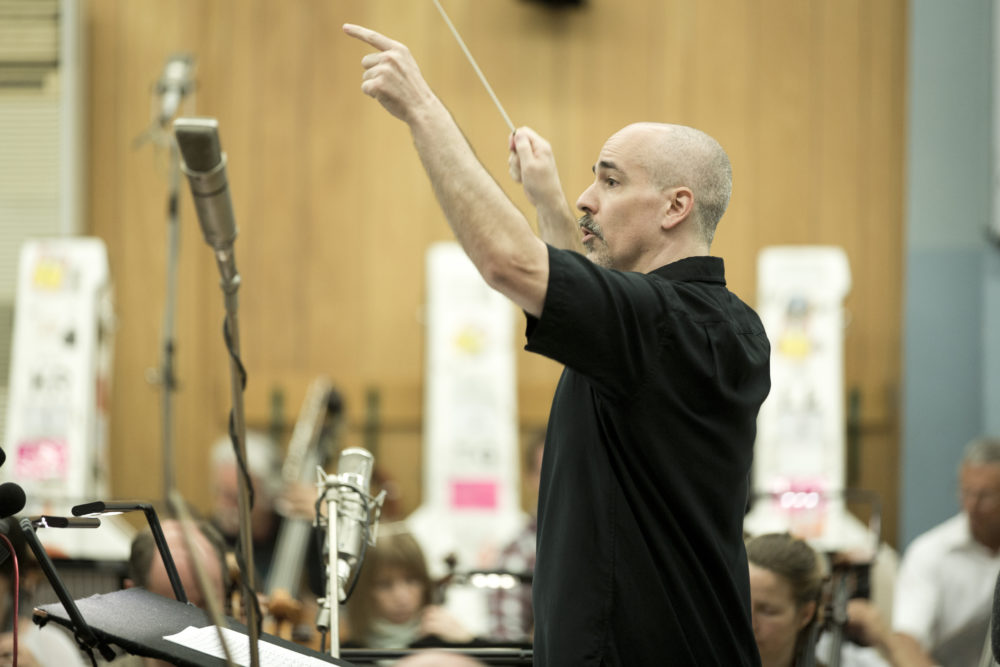 We just heard that Classroom guest Peter Boyer is up to some big stuff (go Peter, it's your birthday…):
First, the National Symphony Orchestra – that's the orchestra in residence at the Kennedy Center for the Performing Arts in Washington D.C. – will be playing Peter's work Rolling River (Sketches on "Shenandoah") on the West Lawn of the U.S. Capitol on September 3, 2017;
And also, on September 9th, in an "It's a Small Classical Music World After All" moment, Classroom alum Brett Mitchell will be conducting the Colorado Symphony and soloist Renee Fleming in a performance of Peter's New Beginnings.
In honor of this news, we decided to rerun Peter's episode. Enjoy!
---
Why do composers write symphonies? What goes into writing a symphony? If it has three movements, is it still a symphony? I mean, really: What IS a symphony anyway?! Grammy-nominated composer and conductor Peter Boyer answers all of these questions and more by taking us deep into his Symphony No. 1. From making dots on a page, to recording the piece with the London Philharmonic Orchestra at Abbey Road Studios, this is a tell-all of one composer's creative process. Come along, won't you? Goood. Goood...
Music in this episode:
Peter Boyer, Symphony No. 1. Played by the London Philharmonic Orchestra. Naxos 8.559769.
Audio production by Todd "Twitchy" Hulslander with quasi-spiritual guidance from Dacia Clay.