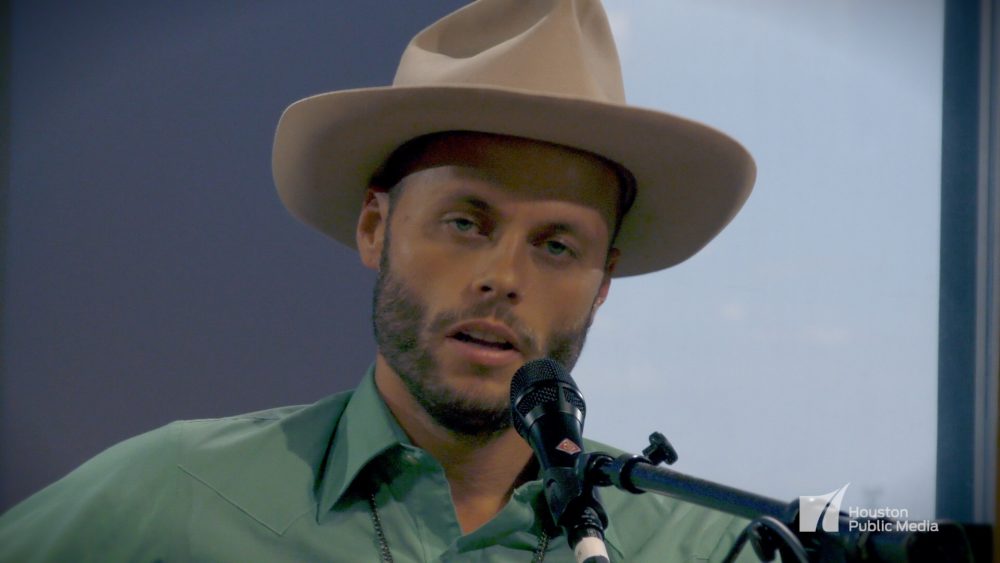 Singer-songwriter Charley Crockett sits down in the Geary Performance Studio with Houston Matters host Craig Cohen to talk about his music and record some songs for Houston Public Media's web series Skyline Sessions.
The Texas native performs two songs: Drivin' Nails In My Coffin and I Am Not Afraid. And he talks about his ties to Texas legend Davy Crockett, how that inspired his adventurous musical spirit, and how his experience busking on the streets of New Orleans shaped his music.
Crockett's latest album In The Night is available for download and in limited edition on CD and vinyl. He performed recently at The Heights Theater.